The Builders for Builders fundraiser benefiting Sierra Buttes Trail Stewardship was an enormous success, raising $56,000 much of which will be used for the Beckwourth Peak Trail Project. 5,600 tickets were sold to folks all over the country at $10 a piece for their chance to win a custom made gravel bike by a choice of five supporting builders; Stinner, Sklar, Mosaic, Argonaut or McGovern Cycles. The lucky winner, Kenny Lehman, selected Chris McGovern of McGovern Cycles to build Kenny his very own custom gravel bike equipped with a complete ENVE Composites build kit.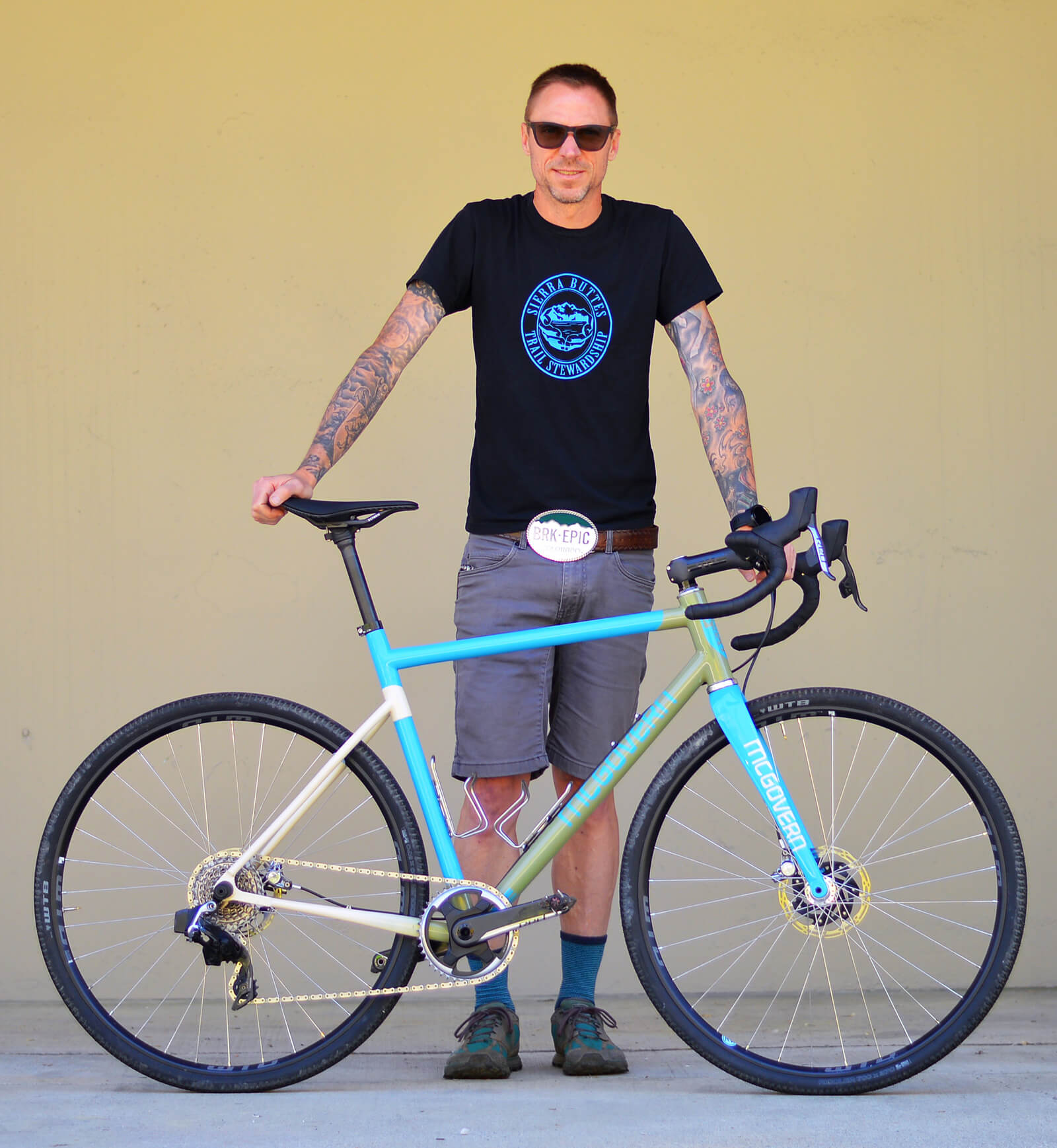 SBTS is especially excited to see Chris be the selected builder, as he is the reason why the Lost and Found Gravel Grinder exists in the first place. His determination to have a world class gravel event in the Lost Sierra motivated SBTS to put together multiple routes through some of the most beautiful backcountry terrain the Sierra Nevada has to offer. The 2019 edition of Lost and Found saw the entire event take place in downtown Portola at the City Park, having a significant economic impact on the town thanks to more than 2,000 people visiting for the weekend.
Both Lost and Found and Builders for Builders are fundraisers for SBTS, and the majority of the proceeds from this year's Builders campaign have been allocated to go towards funding environmental studies to build the first phase of the Beckwourth Peak Trail Project. As one of the most ambitious trail projects SBTS has ever assembled, the Beckwourth Peak project will potentially change the town of Portola by providing it a world-class recreation asset in partnership with the Plumas National Forest – Beckwourth Ranger District, Tahoe National Forest – Sierraville Ranger District and Gold Mountain Resort Community.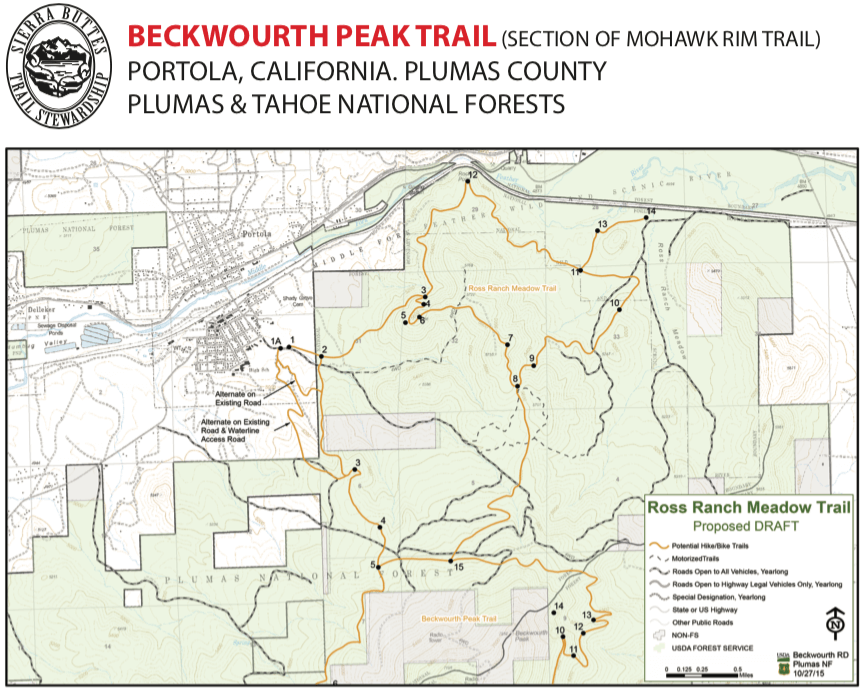 The first phase of the project features 20 miles of new trail, leaving from Portola city limits, heading southeast, circumnavigating Beckwourth Peak, a visually stunning volcanic peak with commanding views of Portola, the Sierra Valley and the surrounding mountains. Beckwourth Peak is the first phase of the Mohawk Rim Trail, a non-motorized trail network more than 50 miles in length connecting the communities of Portola, Calpine and Graeagle, all through singletrack.
On July 10 at 6PM at Portola City Hall and July 11 at 5PM at Portola City Park, SBTS will hold community meetings for residents of Portola and eastern Plumas County to discuss input and suggestions for the project. To gather even more public input, SBTS and California State University – Chico have built a trail survey to collect economic and demographic information on users of the trail system in the Lost Sierra.
"This is our first attempt at collecting economic and user data to help understand how the public engages with trails and our public lands," said Greg Williams, SBTS Executive Director. "This data will be used to support future development of recreational opportunities, or what we like to call 'Dirt Magic' in the form of new trails."
The public is encouraged to participate in the survey found here:
http://survey.constantcontact.com/survey/a07egf0i53qjx4tjioi/a00ejxrolvr9/questions?continue=Continue+%3E
For more information on SBTS Dirt Magic projects, visit: