2022 SBTS Event Calendar
We'll post details on each event, with sign-ups later, in the meantime, put these on you calendar and sign up for our email newsletter below as you know how these fill up fast with how fun they are.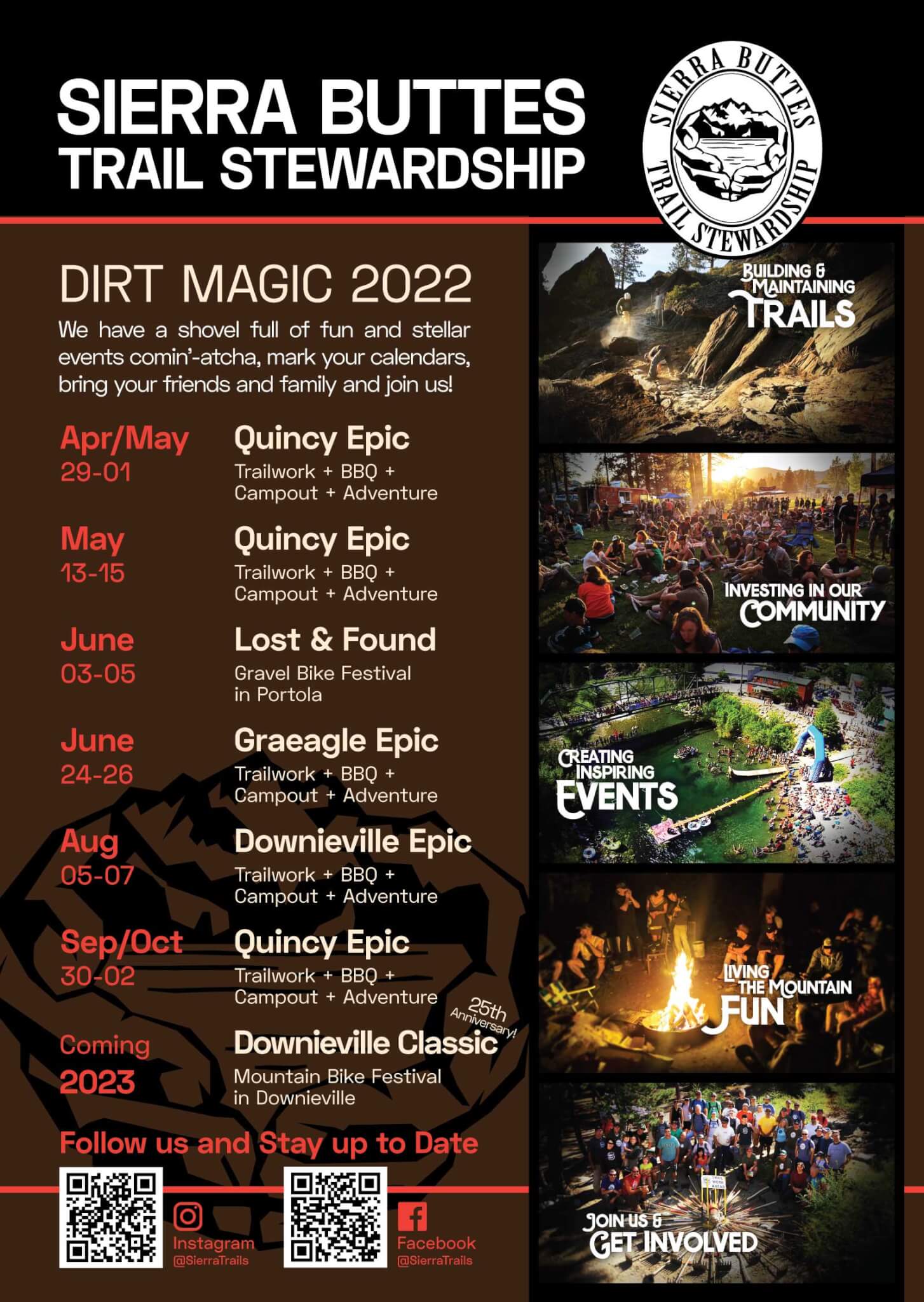 Get the latest SBTS events information, sign up for our newsletter.
We promise not to spam you, we just want to pass on the building trails stoke and enjoying the Lost Sierra.