The mission of the Sierra Buttes Trail Stewardship (SBTS), a 501c3 non-profit organization, is "Building sustainable recreation-based communities through stewardship, job creation and world-class events. Providing quality outdoor experiences through trail construction and maintenance in the Lost Sierra."
SBTS achieves this mission by promoting responsible, shared, multi-use access of all recreation types. SBTS works on all types of trails, from motorized OHV trails to federally designated Wilderness trails.
Over the last three years, SBTS has studied electric-assist mountain bikes closely, as they are the newest form of recreation on our public lands. And what we mean by "study" is we've actually ridden Class 1 electric-assist mountain bikes – e-bikes with pedal assist up to 20 mph – extensively on OHV-legal trails in the Tahoe National Forest. We have even gotten trails-focused officials in the Tahoe and Plumas National Forest out on e-bikes with us, educating them on what exactly an e-bike is, helping drive sensible use management practices.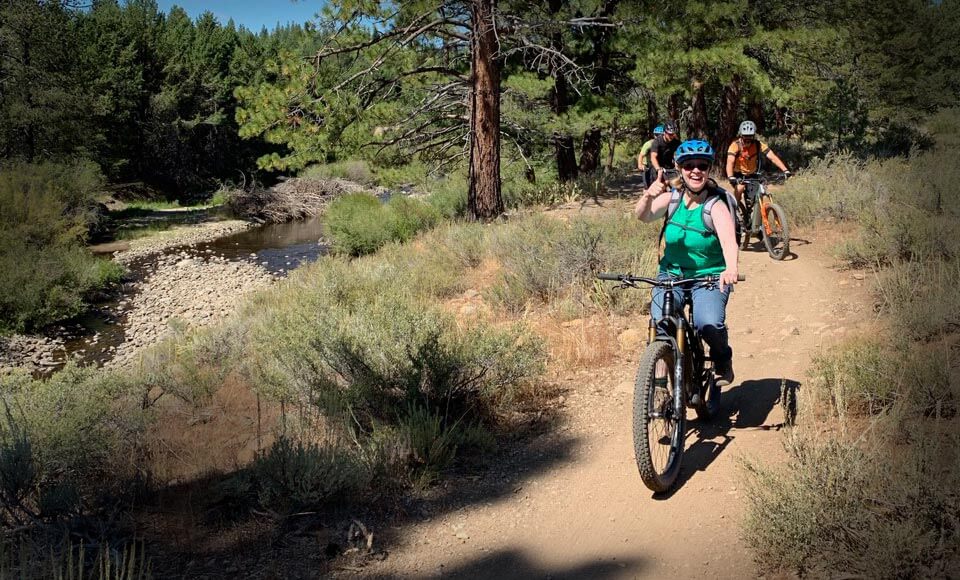 In more than 300 miles of riding a wide range of trails on Class 1 e-bikes in different conditions, we discovered that although an e-bike has a motor attached, it is still human-powered and requires physical effort, as it will not move without pedaling input. But more importantly, we discovered this new form of recreation is just as low impact as a traditional mountain bike, and has the ability to create many more advocates for trails and the protection of public lands.
Because of electric assist, it allows more Americans to physically reach and connect with remote corners they'd otherwise never get to see. Further, e-bikes enable users to access remote system trails in the Tahoe and Plumas National Forest that currently see little to no use. Getting more users to these remote trails will not only take use stress off primary trails, but also help keep the remote trails more open and accessible to the public.
The e-bike is an incredibly social form of recreation. Because of electric assist, it is more enjoyable for all-mountain bike users – particularly families – whether beginner or advanced, young or old. In many ways, e-bikes are the ultimate backcountry exploration tool. E-bikes are silent, human-powered, low impact, zero emissions and their use actually reduce the number of people driving cars to more congested public lands trailheads.
E-bikes are also a valuable tool for conducting trail work; they're instrumental in getting SBTS staff and volunteers out to remote locations physically impossible for most people to access by traditional mountain bike or distances too far to hike.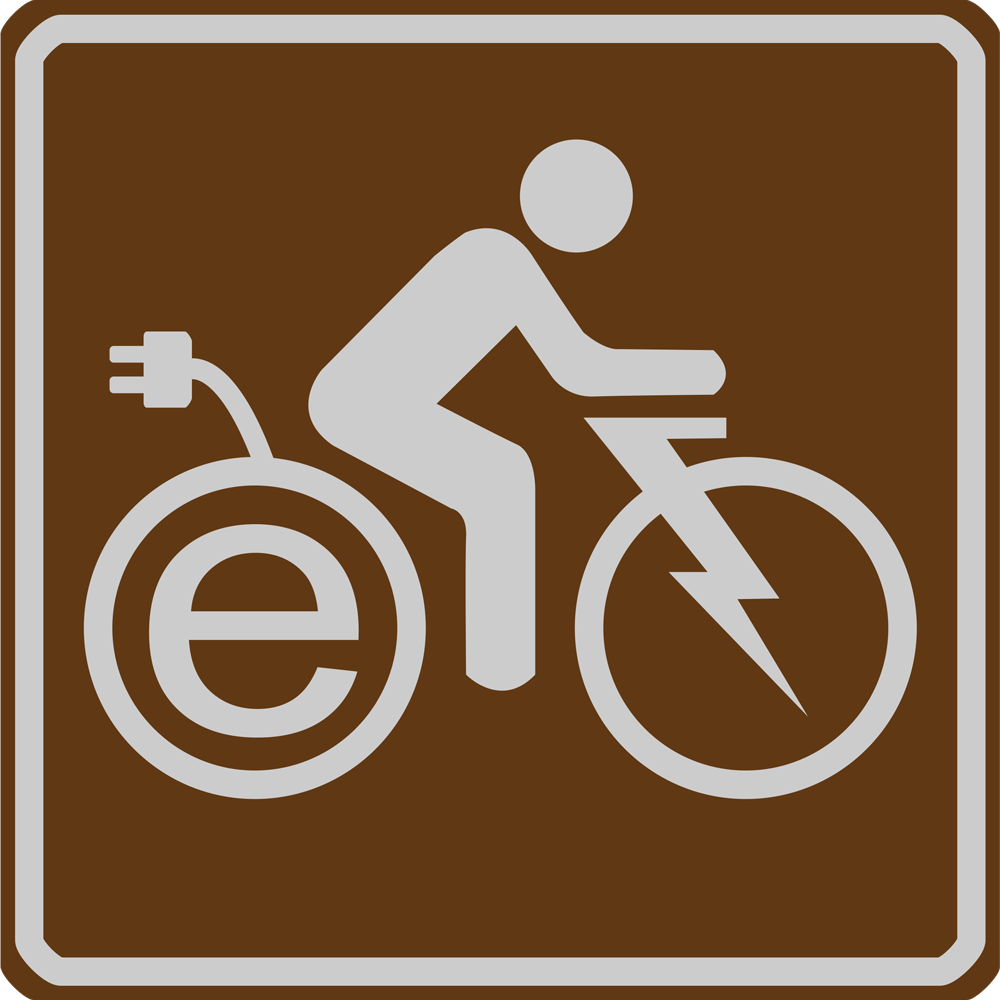 Because almost all of the trails surrounding Downieville date back to the Gold Rush, virtually every trail is OHV legal and opened to both motorized and non-motorized use. This OHV-legal status is critically important to SBTS, as we apply for California OHV grants to keep the SBTS Professional Trail Crew employed year-round.
The Tahoe National Forest recently opened more than 200 miles of non-motorized trail to Class 1 e-bike use including favorites like Hole in the Ground, Emigrant, Sawtooth, Bullards Bar and North Yuba Trail in Downieville. These are in addition to the already 2,000 miles of roads and 195 miles of OHV trails in the Tahoe National Forest.
Additionally, the Interior Secretary David Bernhardt recently issued an order allowing e-bikes to use the same trails in the National Parks System already open to traditional mountain bikes. This is a significant development and indicates the federal government is paying attention to e-bikes as a legitimate new form of recreation.
Not only will expanding access for Class 1 e-bikes help encourage more of the public to explore their public lands, but the rapidly growing popularity of e-bikes will also help bolster the recreation economy of struggling mountain towns like Downieville that rely on visitation and tourism revenue.
E-bikes are not just another passing fad; they are here to stay and will change the face of outdoor recreation. The better we understand what e-bikes are, the better we can integrate them into the existing trail networks. SBTS is excited to continue working with the Tahoe National Forest, providing quality recreational experiences on public lands.
More information on Tahoe National Forest e-bike riding opportunities can be found at:
https://www.fs.usda.gov/detailfull/tahoe/home/?cid=fseprd641773&width=full

USFS Ebike Ride at Emigrant Trail, Truckee Ranger District – August 29, 2019
<left to right>
John Groom (Trail Program Manager, Truckee Ranger District)
Garrett Villanueva (Program Leader, Regional Trail and Travel Management)
Jonathan Fisher (District Ranger, Truckee Ranger District)
Eli Ilano (Forest Supervisor, Tahoe National Forest)
Jen Eberlien (Deputy Director, Public Services Region 5)
Temoc Rios (Staff Officer, Tahoe National Forest)
Jim Bacon (Director, Public Services Region 5)
Elizabeth Berger (Deputy Forest Supervisor, Tahoe National Forest)
Greg Williams (Executive Director, Sierra Buttes Trail Stewardship)