We hire ten students (ages 14-18) from area high schools and put them to work – to include life lessons.
Our nationally recognized and award-winning Student Trail Crew is a summer work program, located in Plumas and Lassen National Forest, for high school teens. Our program teaches teens how to build trails, survive in the outdoors and gain employable life skills.
Student Trail Crew members are supervised by two adult leaders that are familiar with the work area, are experts in trail restoration, and are well versed in backcountry safety. Storrie Student Trail Crew live in tents, cook meals, and practice Leave No Trace camping – all working and living together in an outdoor community. Food and transport are provided. Storrie is a partnership program with the Plumas and Lassen National Forest using fire restoration dollars.
Teaching Key Stewardship Concepts
Safety and Outdoor Awareness
Sustainable Trail Building Techniques
Wilderness Skills
Life Skills
Tool Care
Accountability and Teamwork
Student Responsibilities
Commitment
Professionalism
Teamwork
Safe and Substance Free
Camping
Strength and Resiliency
Quality
And Most of All – Having Fun!
Trail Skills Learned
Backcountry Safety
Brushing and Scouting
Tread Maintenance
Cross Cut and Hand Saw Training
Hand Tool Field Maintenance
Drainage Design and Installation
Rock Retaining Walls
Turnpike Construction
Cooking Food in the Outdoors – although not specifically a trail skill but they'll be hungry for sure!
SBTS Professional Instructors
Two professional, lead trail instructors will be present at all times with the following qualities:
Professional knowledge of trails and surrounding area
Genuine enthusiasm for trail work that engages students
Patience with those new to the subject
A positive attitude
A clear speaking voice and ability to communicate
A clear understanding of the importance of safety
Wilderness First Responder
Available Certificates for Students
By participating in the Student Trail Program, students will have the opportunity to earn:
Basic First Aid
CPR
Wilderness First Aid
Basic Trail Maintenance Certification
Hand Tool Certification
Cross Cut and Hand Saw Certification
Outdoor Cooking Skills
Educational Experiences Beyond Trail Work
Guest speakers will be invited to discuss:
Nutrition and Eating Right
Watershed and Forestry
Trail Facts and Area History
Botany, Archaeology and Wildlife
Healthy Trails = Healthy Communities
PARTICIPATE
Want to be part of our next Student Trail Crew?
Print out both pages of the Downieville or Plumas application (below) and fill out.
Email to Mandy at mandy@sierratrails.org or mail to PO Box 26 Graeagle, CA 96103.
Downieville High School crew
A day crew in Sierra County: 6/17-7/2, Monday-Thursday.
Application deadline is March 30th, 2020.
Plumas Day Crew
6/17-7/2, Monday-Thursday
Application deadline is March 30th, 2020.
Storrie Camping Crew (Plumas)
7/6-8/6, Monday-Thursday.
Application deadline is March 30th, 2020.
High School Crew Leader Position
We are so excited to be running Youth Crews this summer and growing the program.  These programs don't work without stellar Crew Leaders.  If you or someone you know is interested in leading this youth empowerment program check out the position posting below!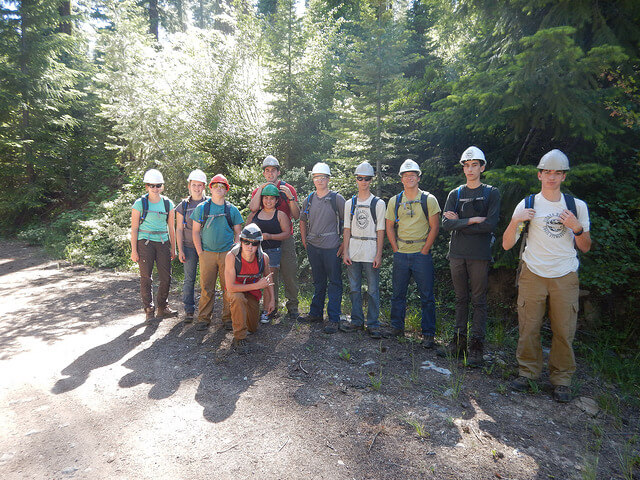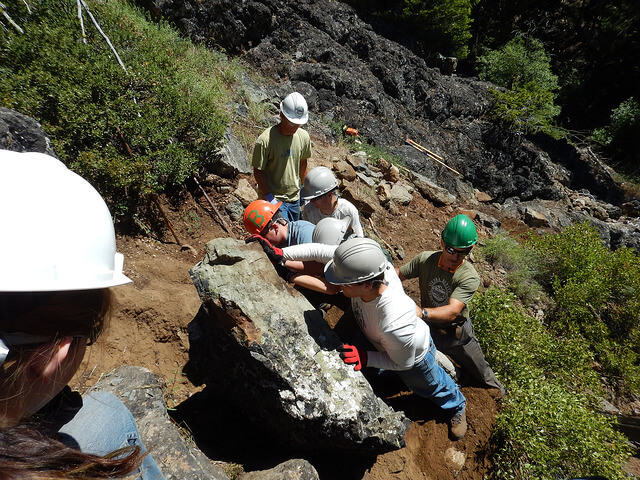 Learning the Value of Teamwork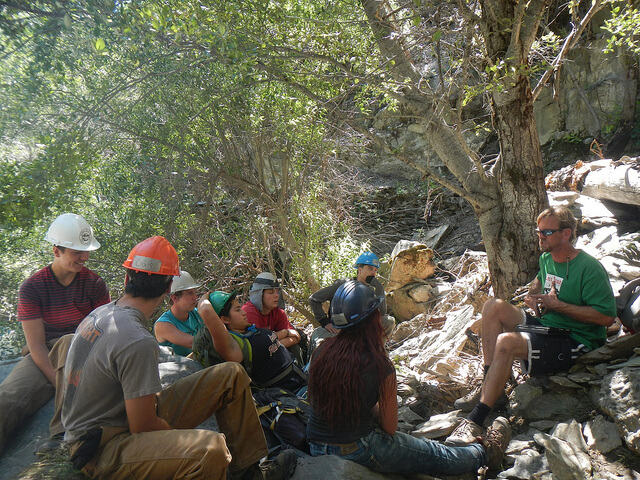 Backcountry Safety Education from Wilderness Medical Expert Dr. Rob Bixler
We teamed up with the awesome staff of the Sierra Buttes Trail Stewardship and Feather River College for a sweet week of trail building, mountain bike riding, and river swimming in Quincy. So much fun!
– NorCal High School Cycling League via Facebook, July 2016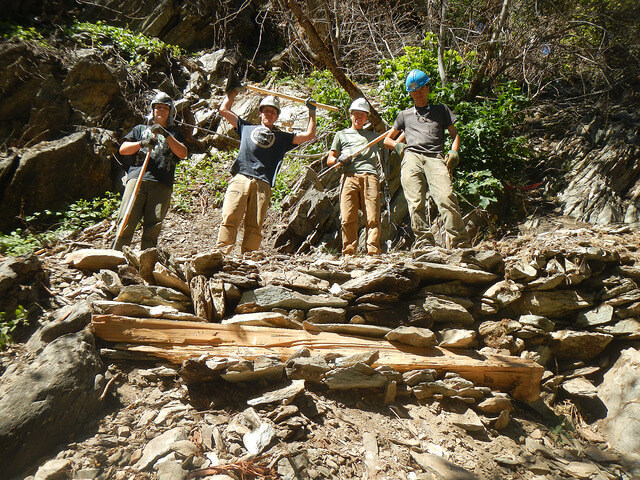 Trail Wall Construction – Building the Puzzle