Youth Crew Program Mission
SBTS's nationally recognized and award-winning Youth Crew Program provides local Lost Sierra youth ages 15-18 with a holistic outdoor employment and education experience in a safe and inclusive environment. The program promotes community pride, sustainable outdoor recreation practices, and the development of lifelong backcountry and trail building skills. Participants in this program will have the opportunity to earn Feather River College ORL credits and certifications through training and application of trail building skills.
Program Summary
Open to youth age 14-18
2023 Dates: Hitch 1 – 06/19/2023 to 07/14/2023 & Hitch 2 – 07/17/2023 to 08/11/2023
Wage: $15.50/hour
Crew members will be out working and camping on public lands Monday-Friday and will return home for the weekends. While in the field, they will be responsible for cooking, working, and living in an intentional community. Throughout the program, crew members will work on different projects on the Plumas, Lassen and Tahoe National Forests, fostering a connection with public lands in their backyard.
Youth Trail Crew members are supervised by adult leaders who are familiar with the work area, are experts in trail restoration, and are well-versed in backcountry safety. Youth Crew live in tents, cook meals, and practice Leave No Trace camping while working and living together in an intentional outdoor community. Food and transportation are provided.
New this year, we will be providing an enhanced educational side of the program meant to connect the youth with the world around them through lessons on resource conservation, local employment opportunities, and more.
The Details
Crew members may be hired for one hitch or both hitches depending on program needs
Rig up is Monday morning and de-rig is Friday evening.
All rig up and de-rig is at SBTS HQ in Quincy, CA.
Food is provided by SBTS and crew members will be menu planning, shopping and cooking as part of the program.
Crew members will also have recreational time to explore the areas they are working in.
Gear! We don't want gear to be a barrier to the program and SBTS provides all group gear, kitchen supplies, tools and Personal Protective Equipment (hard hat, gloves, etc). SBTS has a small gear cache of sleeping bags and backpacks for crew members to borrow for the season.
Daily Schedule
7:00 a.m.- Breakfast
7:30 a.m.- Start work- boots on!
Hiking, project work, problem solving
Lunch & snack breaks
4 p.m.- Back to camp
Application period has closed for the 2023 youth crew employment program.
Applications are now being accepted for our 2023 youth crew employment program! Please review the job description below prior to applying. If you have any questions please contact our HR Director Nova Collinson at Nova@sierratrails.org.
Application Deadline is April 7th.
To apply, the application form linked above is preferred or mail a cover letter and resume to:
550 Crescent St, Quincy, CA 95971
Attn: Nova Collinson, Human Resource Director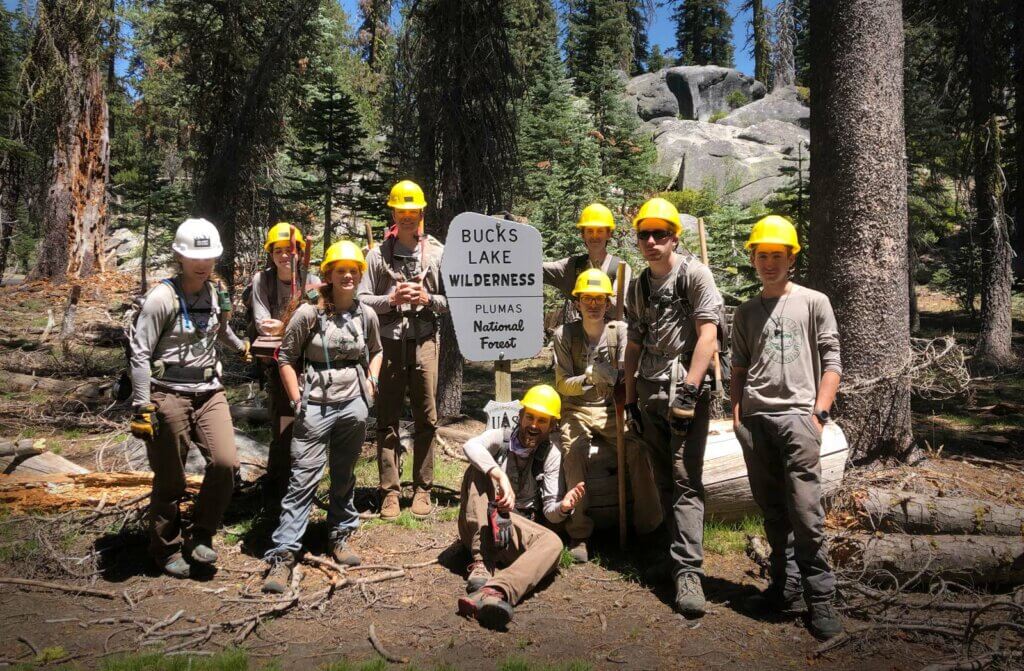 "This program gave me an amazing opportunity to step out of my comfort zone and experience something more. It shows me another side of the stunning Plumas County. I had a chance to work with amazing, passionate and enthused people. For these reasons I would recommend this program to others. It was extremely fulfilling and fun. I had a great experience with this program so I believe others should have a chance to enjoy it as well."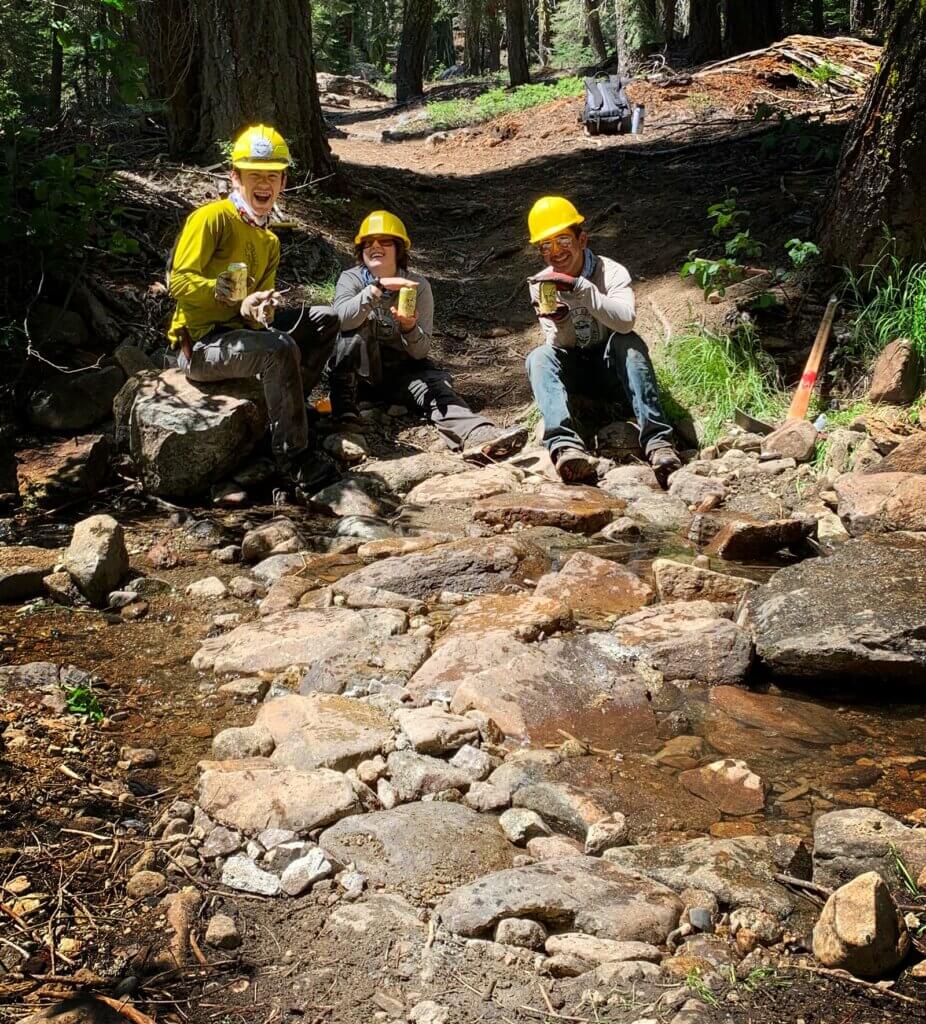 "What I learned about myself in this program is that you can always do more than you think you can if you have the right mindset."
Youth Crew Member Testimonies
What is your proudest moment as part of the SBTS Youth Crew program?
"During my time on the trail, I experienced many moments of pride, but one that stood out to me was when a fellow crew member and I built our first checkstep without the aid of a crew leader. It was difficult and required much effort and critical thinking. But when it was done I felt accomplished and fulfilled."
"My proudest moment was becoming really good friends with the people that I work with."
"Being able to clean up our trails and get stronger mentally and physically."
"My proudest moment as a part of being in the SBTS program is the knowledge I have gained on the outdoors, as well as my new found respect for trail work. I also am proud of the crew I was a part of. This was the best group of people I've ever met and I look up to all the leaders."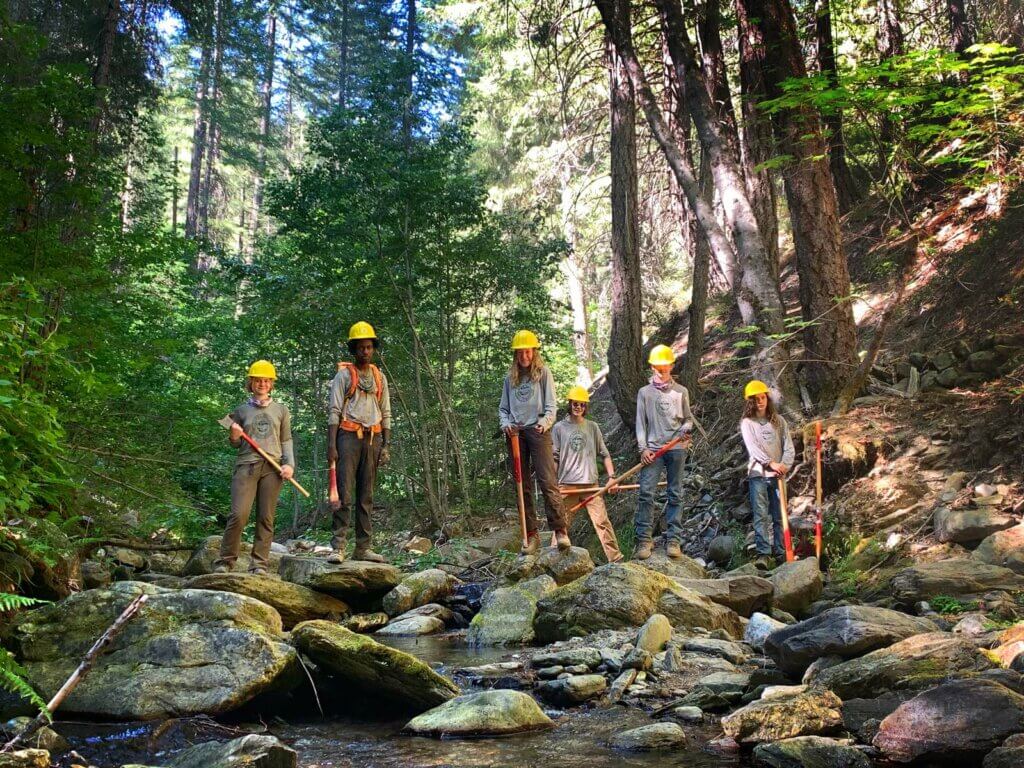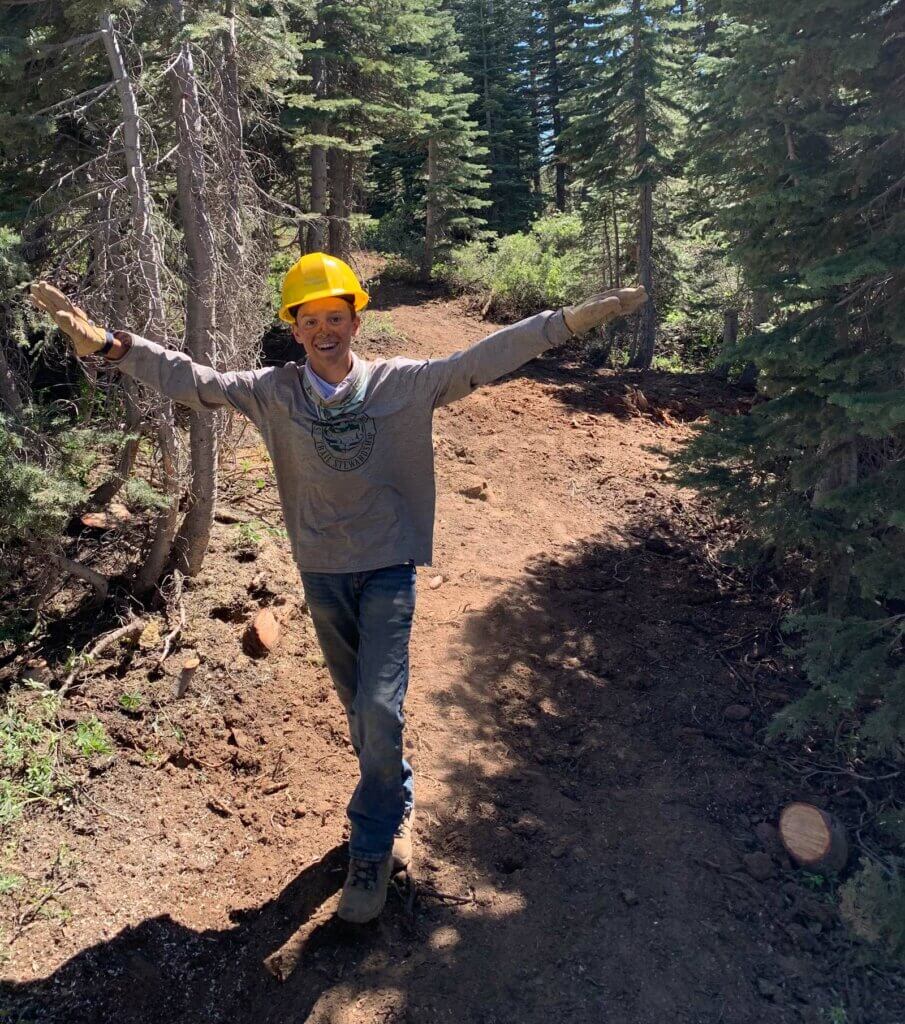 Would you recommend this program to others?
"I definitely would recommend this program to others. It was an experience of meeting people outside of my hometown and learning a lot of work/life skills. You will gain more confidence with the fantastic support system and grow stronger from the physical aspects of trail work."
"Definitely yes. It was super fun and I met a lot of cool people."
"Heck yeah. This was one of my best experiences ever. We saw many beautiful places and met many fun and interesting people."
What did you learn about yourself in this program?
"I can tackle more tasks than I thought I could."
"I learned that I am more independent than I give myself credit for."
"I learned that I can be more extroverted in group settings than I thought imaginable. Usually I shut down and keep to myself but this was not the case with the trail crew. I learned that you just need to surround yourself with the right people. The right kind of people will bring the best traits out of you. I learned how to be a leader and my most authentic self."
"I found that I love the challenge of having to keep pushing forward mentally and physically."
"What I learned about myself in this program is that you can always do more than you think you can if you have the right mindset."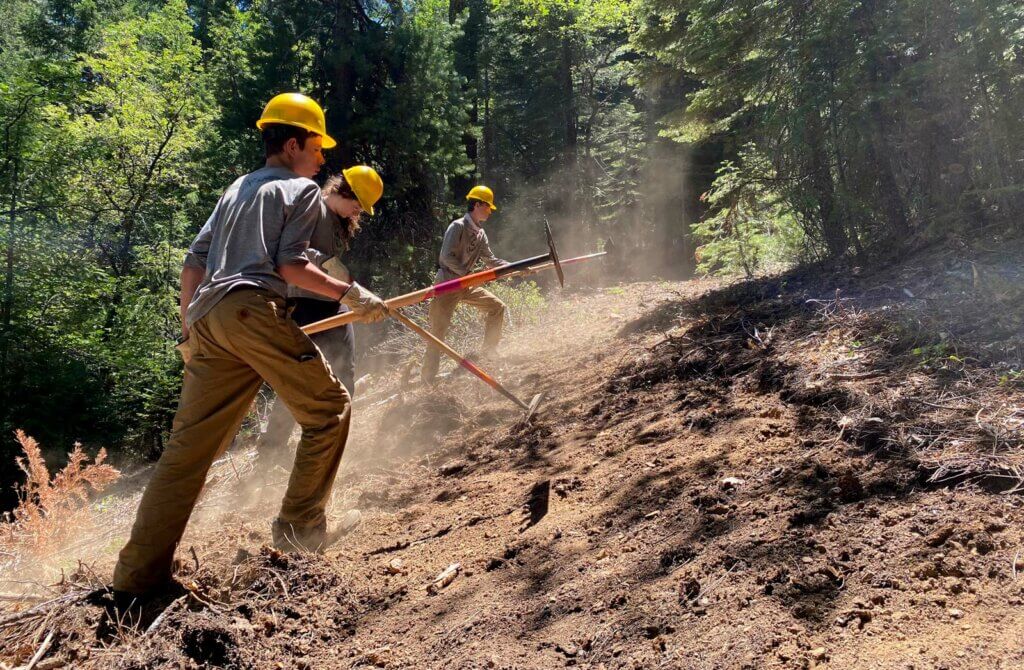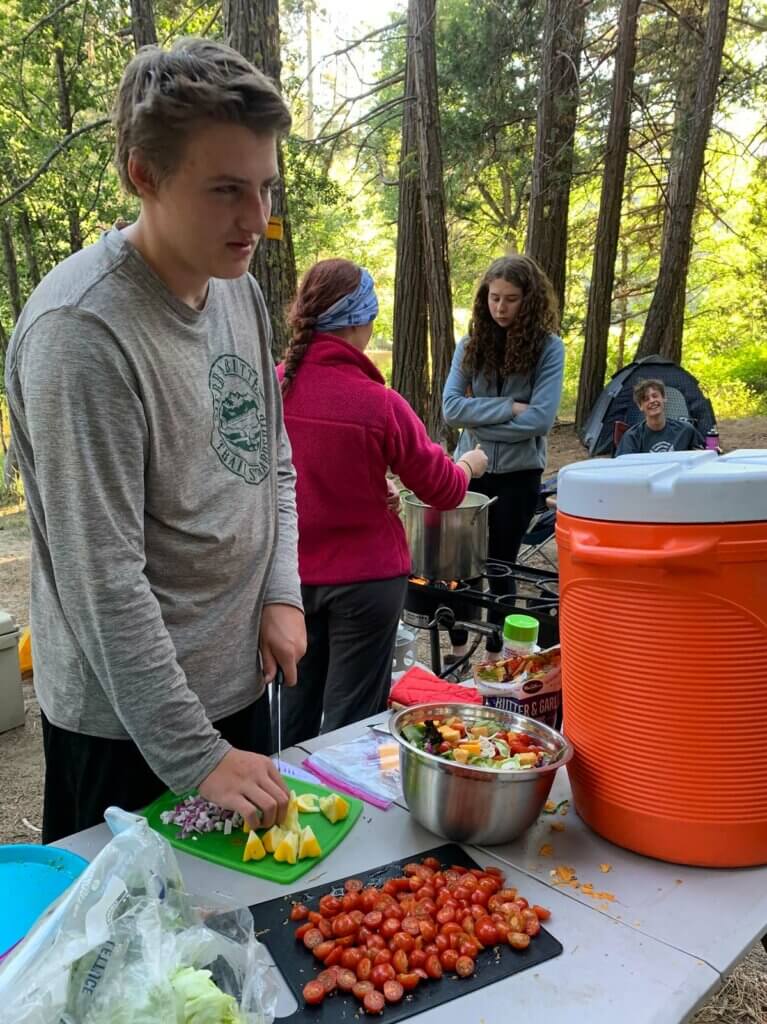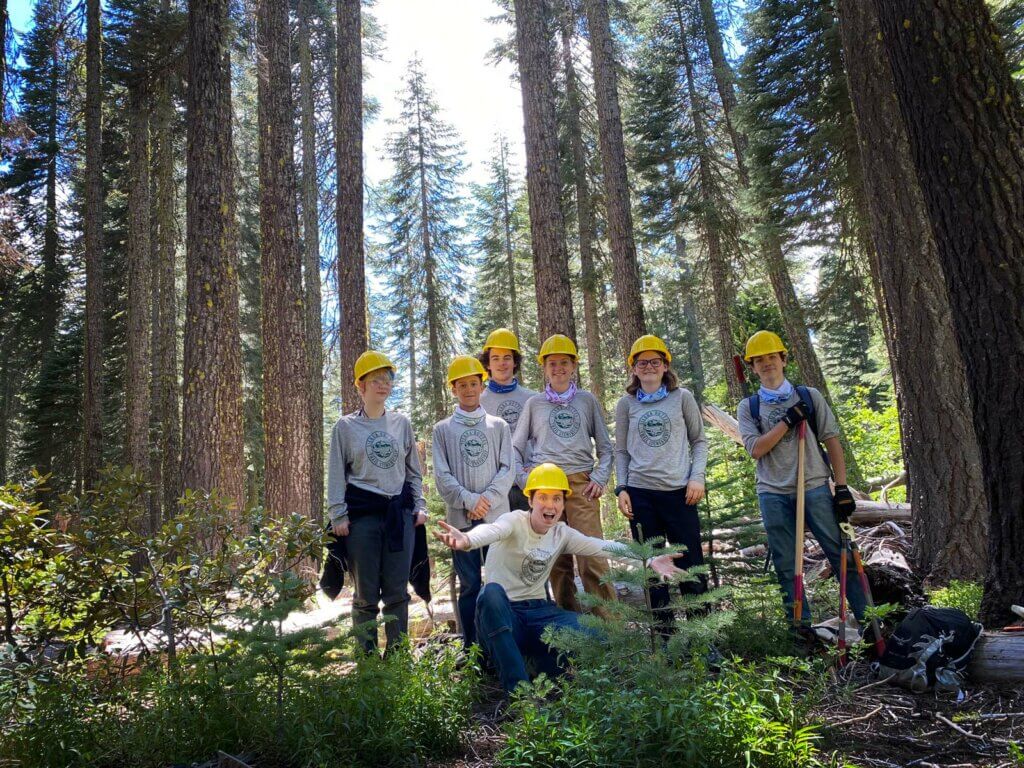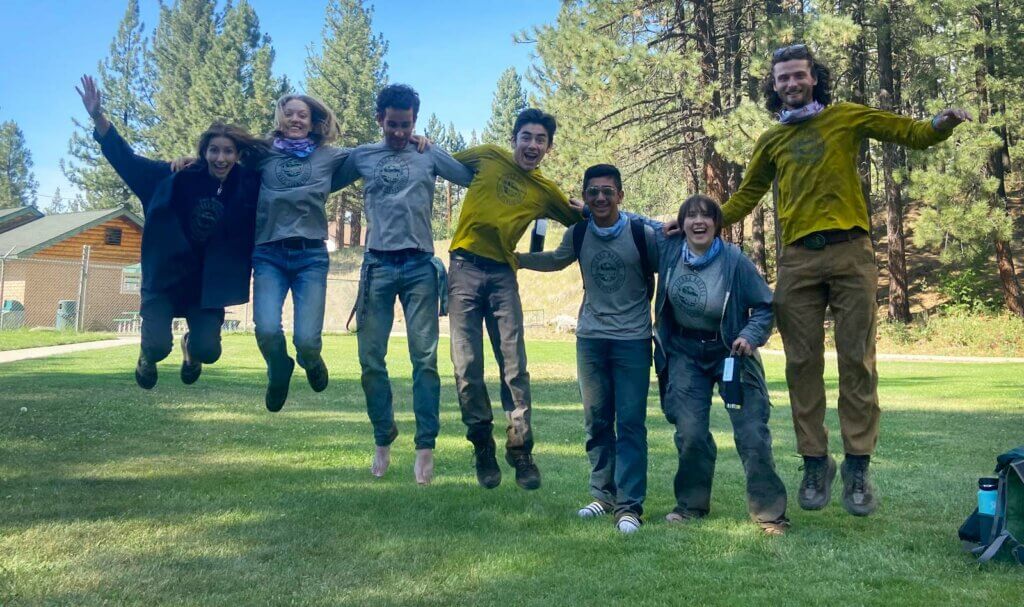 What was your biggest challenge being part of the program?
"My biggest challenge was opening up to my crew and speaking out more."
"The biggest challenge was learning to go to bed early."
"My biggest challenge was convincing myself to push on even when I was tired or disillusioned. Overcoming this sentiment helps me grow as a person. I felt stronger after I pushed on and I could tell my crew mates appreciated my endurance."
"I think staying away from home for so long and also the physical energy it took each day.
Finding the drive to keep pushing in times of struggle."