The Epic Weekend campout is fun for friends, families and kids of all ages creating lifetime lasting memories.
The Epic takes the weekend campouts to a whole new level. How you may ask? By packing in two days of all-inclusive food, good times, amazing adventure and digging in the dirt.
In der kalifornischen Sierra Nevada gibt es viele Trailparks. (loosely translated as good stuff in the Sierra Nevada)
– Bike Magazine, Germany, November 2016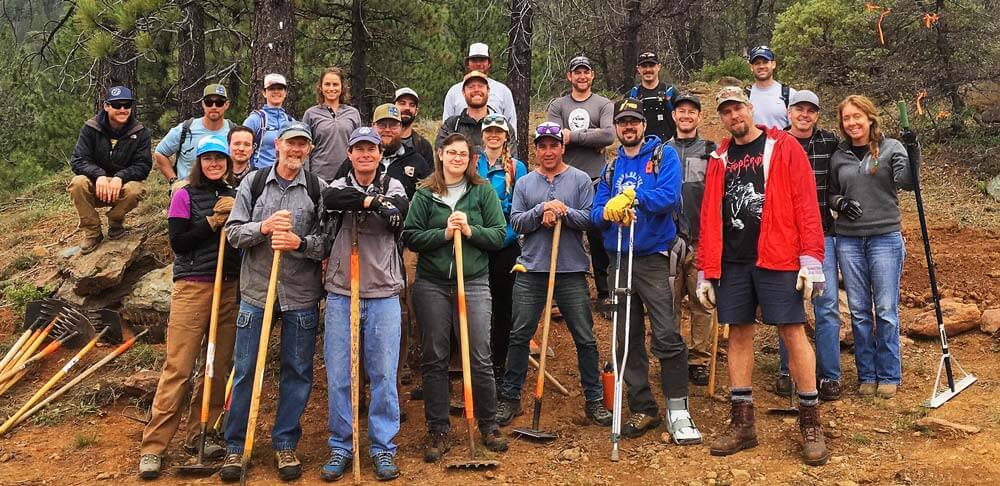 The Family Ready to Head Out
Staying True to Our Roots – Volunteer Trail Day
We have a great day of trail work (~9am-1:30pm), giving back to our trails with some needed trail maintenance or by building brand new singletrack. And how about a free lunch and cold beverages to go with that trail work?! That night, we'll BBQ you a delicious dinner with meat and vegetarian choices, grilled veggies, Cosmo's magic beans, dessert, and more beverages brought to you by our local brew house, The Brewing Lair.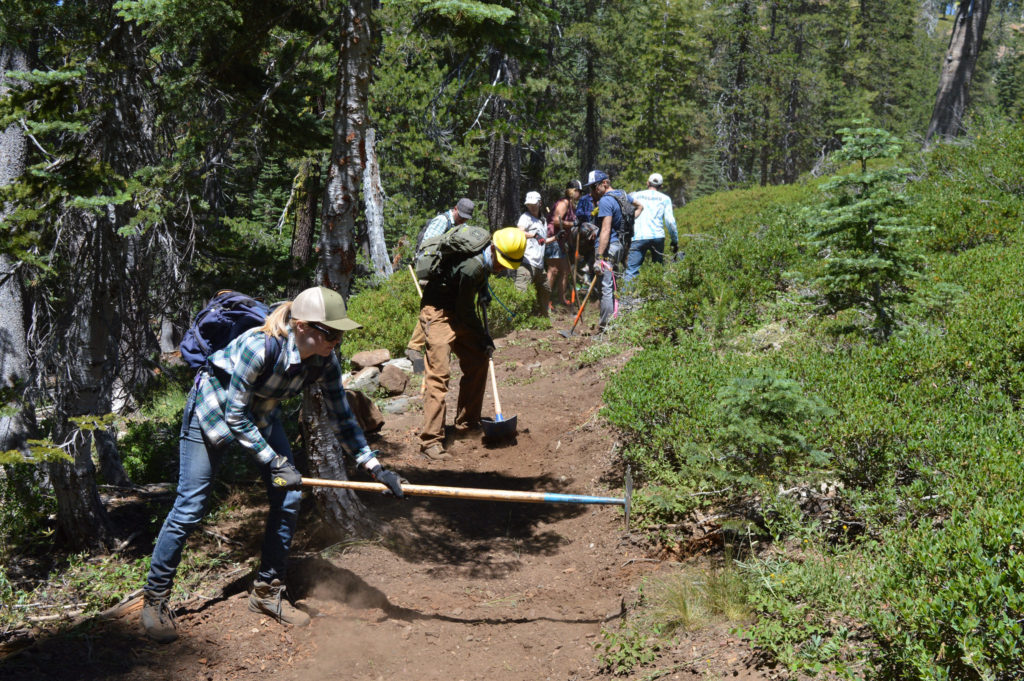 Epic Trail Work Building Gold Valley Connector Trail
The Epic Games – Evening Sideshow and Shenanigans
Then just before night sets in, the Epic Games go off. Participants can win fabulous prizes and the game is usually involves showing us your skills or lack thereof. They are just as fun to participate in as they are to watch and heckle. After the games, sit by the fire, talk to cool people just like you, laugh, and tell your best fishing stories of the day.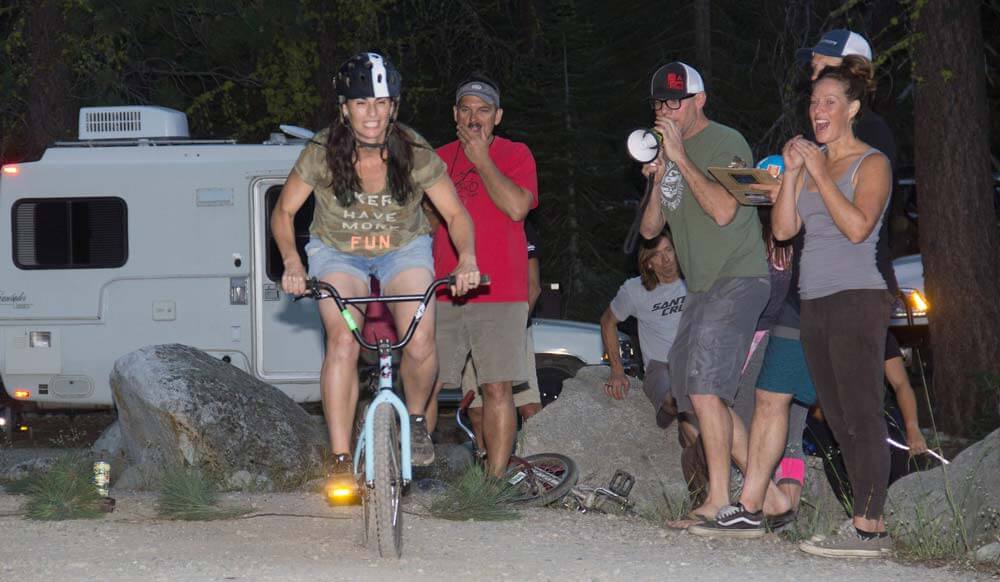 Epic Games Contestant on the Hot Lap
Adventure with a Little Lost Sierra Exploration
Our full weekend ends with a friendly, social ride or hike on our scenic Lost Sierra trails. We'll guide your trip, feed you lunch, take you to some of our favorite swimming holes, and quench your thirst with frosty cold beverages upon your return to camp.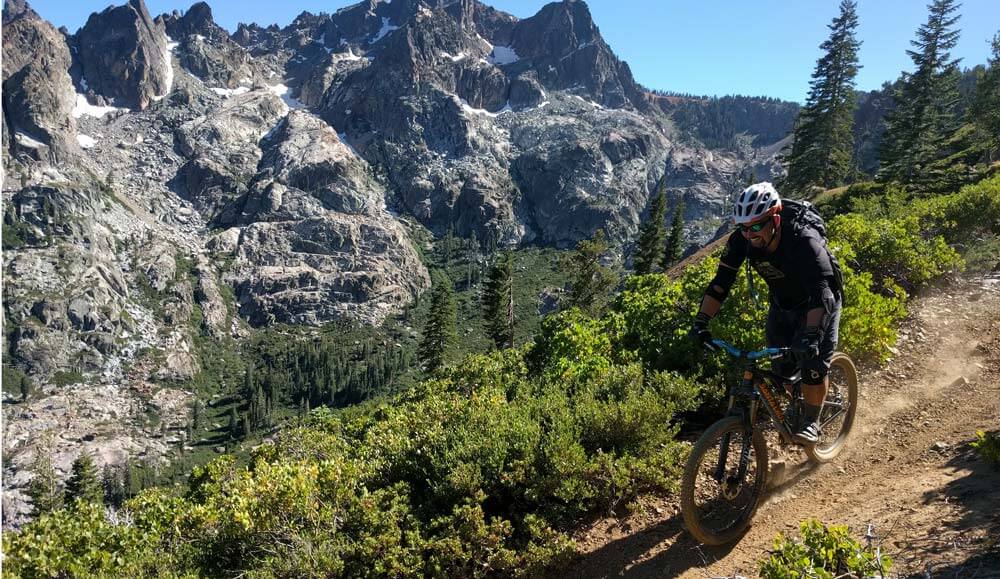 Riding Sardine Lakes Trail – Lakes Basin Epic (2016)
Sit Back, Relax and Enjoy
You don't cook, and you don't clean Saturday evening. All your food and beverages are included. All you do is show up with your riding or hiking gear, some work clothes, and a smile. Pitch your tent, and we'll do the rest. It as an all-inclusive resort brought to you by Mother Nature and your friends at SBTS.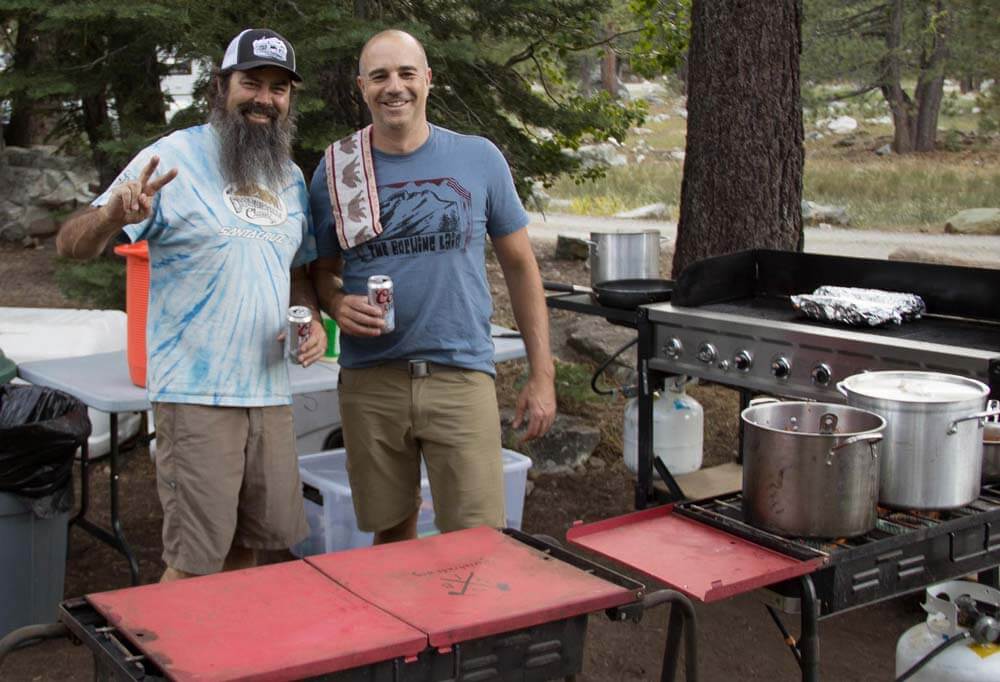 Your Camp Hosts Versed in Cooking and Laughter
Mountain Epic
Come and join us so you can have some Lost Sierra fun!
Join SBTS on Friday, Sept 22 - Sunday, Sept 24, 2023, for our fun-filled Epic Weekend in Quincy, where the food and beer are covered for our beloved SBTS...
Get the latest SBTS events information, sign up for our newsletter.
We promise not to spam you, we just want to pass on the building trails stoke and enjoying the Lost Sierra.