Staff
Needless to say, the Stewardship is making big things happen in the Lost Sierra, and it requires employees willing to wear multiple hats to pull off such a mission.
– Elisabeth Johnson, Merch Queen/Former Patagonia Intern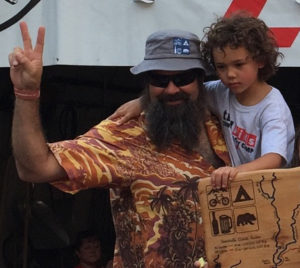 Greg Williams
Executive Director
Greg leads the Sierra Buttes Trail Stewardship. He is a descendent of a lost Miwok tribe and has spent his life living by the examples of his fore fathers–developing a passion for clean streams, big mountains and long trails.

Chris Feucht
Managing Director
Chris Feucht, aka The Silver Fox, serves as Tribal elder and Managing Director. He's a founding executive board member, guided the first SBTS Epic, has been improving trails since the first Trail Daze in 1996, and acts as The Voice of Reason.
Teal Stetson-Lee
Event and Partnership Manager
Professional cyclist, wildland firefighter, fluent Spanish speaker, world traveler, and event promoter (CrossReno Cyclocross Event and Music Festival !!!), when Teal gets fired up on something, she goes after it!
Teal also teaches women's cycling clinics and camps and is deeply passionate about encouraging newbies to discover bikes as a life-changing tool for experiencing the outdoors and discovering personal power.

Henry O'Donnell
Trail Boss
Henry was born and raised in Downieville and started riding mountain bikes at age 9. He's done trail work in the Downieville area for over 12 years. Henry has worked outdoors all his life doing logging and trail work. Some of his favorite things to do when he's not working are riding mountain bikes, dirt bikes and snowmobiles, hunting and fishing. Check out our feature article and video: "The Story of Henry'O".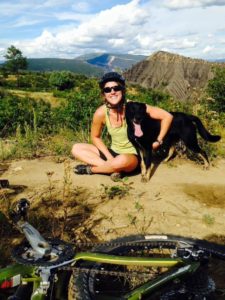 Mandy Beatty
Trails Program Coordinator
Mandy first moved to the Lost Sierra in 2011, and it was love at first sight. After volunteering and working for SBTS, she left her true love shortly to run conservation crews in Durango and Yosemite. Now Mandy's back getting youth and volunteers out on the trails. In her spare time she can be found climbing rocks, falling off her mountain bike, and skiing after her dog Scout.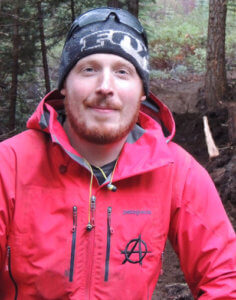 Andy Robbins
Pro Trail Crew
This Lost Sierra local has been part of the Pro Trail Crew for six years. Family man, world class trail builder, moto and snowmobile junkie, Andy tends to live life to it's fullest.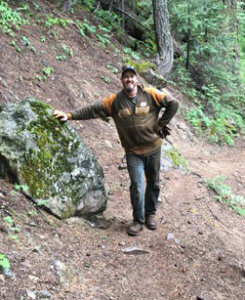 Kamron Williams
Pro Trail Crew
A Portola local who loves living here with his wife and two children, Kamron's favorite activities include mountain biking, snowboarding, camping, and fishing. A Feather River College graduate in Outdoor Recreation Leadership and former U.S Forest Service employee, he is now in his third season as a professional trail builder with the SBTS. Kamron enjoys working hard with a great crew building fun, safe, and sustainable trails for everyone to enjoy.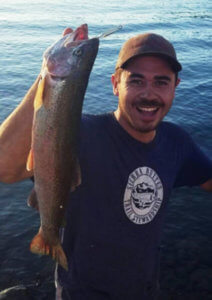 Ben Cruz
Pro Trail Crew
The first year he raced the Downieville Classic he was 13 and remembers puking in front of the museum after he finished the downhill. He said he would never do it again, then spent the bulk of his mountain biking career trying to chase down that feeling over and over again for some twisted reason – in the pro ranks. MTBer, moto-head, fisher, explorer who loves and lives in the Lost Sierra.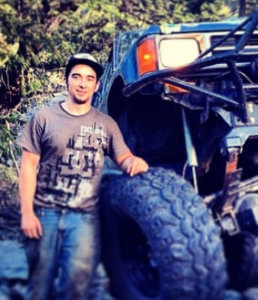 Tyler Marshall
Pro Trail Crew
Former Downieville Classic River Jump Champion, Downieville Classic winner and Pro trail crew member, Tyler has been building trails for five years with SBTS.  Tyler has fished commercially in Alaska during the offseason for the last four years.  Snowmobiling and crawling in his Toyota are also avid hobbies of Tyler's.

Patrick Cavender & Mark Pecotich
Tribe Development
Raised by different mothers, Patrick Cavender and Mark Pecotich were separated at birth, yet seem to share the same brain and are known for amusing themselves and others with jokes and jokes and jokes. Known as the Tenacious P's, they're long time volunteers whose mission is to bring fun-loving people to our Trail Daze and Epic events and grow the SBTS Tribe. Managing social outreach and our websites – turning all amplifier dials to 11!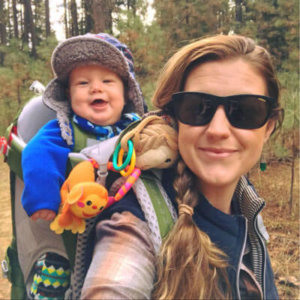 Kyla Pascucci
Executive Administrator of Dirt Magic 
Kyla is from Reno and has been working and playing in the Sierras all her life. After completing her Outdoor Recreation Leadership degree at Feather River College, she went on to study Natural Resource Recreation and Tourism at Colorado State University. Today she is proud to call Quincy home and enjoys exploring our local mountains by any means possible.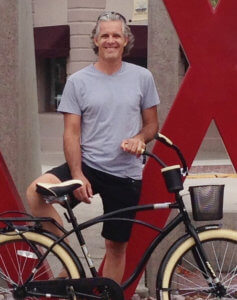 Kurt Stockton
Race Manager
Kurt is a multi-faceted former professional cyclist, business owner, promotion/marketing manager, product developer, team owner/manager/director and race/event organizer with over 38 years of cycling experience. In recent years, Kurts passion for gravel riding saw the launch of his brand Gourmet Gravel and has led him to SBTS to run the best gravel events in the Lost Sierra.
Elisabeth Johnson
Merch Queen/Race Registration Henchwoman/Former Intern
The myth. The legend. The Swan John. Born and raised in Seattle, she loves all things outdoors and has fallen in love with the Sierra Nevada area. Her first MTB race was the Downieville Classic with 27 stitches in her calf. She spends most of her summer weekends exploring less known Downieville area trails, volunteering at Trail Daze, and sleeping in a camper. And we liked her Intern work so much, we hired her part time to help out!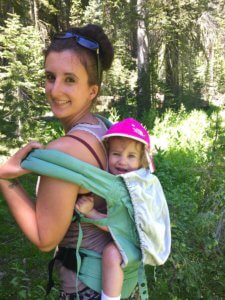 Kalah Wann
Administrative Assistant
Kalah is a Plumas County native, born and raised in Lake Almanor.  She recently completed her Environmental Studies degree at Feather River College, and also works as an intern for the Plumas National Forest.  Regardless of season, Kalah loves getting outside with her family whether it be hiking, biking, or snowboarding.  She is passionate about the outdoors and our human interaction and experience with the environment.  She also enjoys painting, playing music, and yoga.  You can find her at our new office in Quincy!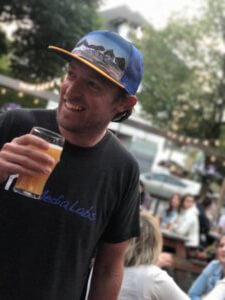 Cory Caldwell
Account Executive/Catalyst of Friends and Parties
A bike industry veteran, with a love for the outdoors.  Keep an eye for him riding, hiking, skiing, wheeling or motoing his way around the buttes.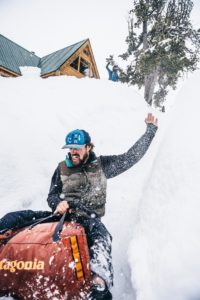 Mason Werner
Head Dude
Born and raised in West Salem, Wisconsin as a true Cheesehead, he graduated from University of Wisconsin Stevens Point and headed west to Quincy.  He began working on his local trails then discovered SBTS, Lakes Basin, and Downieville and fell in love with the world class riding. Most days, you'll find Mason somewhere in the Lost Sierra working on trails, riding, backcountry snowboarding or rock climbing with his beautiful wife Samantha.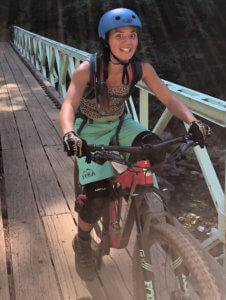 JoJo Dononvan
Assistant Head Lady
Born and raised in Downieville, daughter of legendary shuttle driver Billy Epps and wife of Turbo, JoJo played high school volleyball and basketball and spent her other time running and hiking through the woods. She was into motos, horses, and four wheeling before she began working at Yuba in 2015. Working there broadened her knowledge of bikes, parts and where to roam in the Lost Sierras. Now she's our Assistant Manager, rides bikes often and is taking on new hobbies like snowboarding.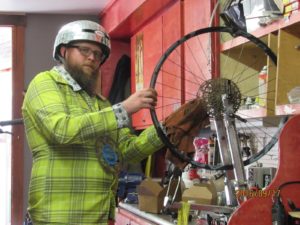 The Jon Palmer
Shop Steward/Actor
Summertime biker and wintertime ripper, The Jon Palmer is a guy just livin' the dream. He'll help you out when your bike is feeling down and tell you jokes that you won't see coming with a chuckle. An all around solid Crud player, yet lost to a Pink Gorilla named Spot.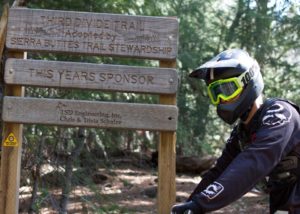 Evan Ames
Wrench/Shredder
Born and raised Sierra foothills kid, Evan has been mountain bike mechanic at age 15, he started at Yuba Expeditions at 18. All around bike shredder, raced pro DH for three years and was the 2008 Junior Downieville Downhill champ. If he's not riding bikes, you can find him being a RC rock crawler nerd down by the river. Jack of all trades, master of nothing, mechanic.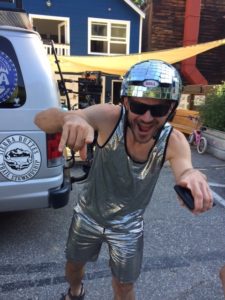 Kurt Gensheimer
Trail Whisperer
You may know him as the ASS (Angry Singlespeeder), but these past few years the 'Trail Whisperer' became a better nickname as he's been busy rediscovering long forgotten prospecting trails. When not backcountry scouting, he's telling tales of the Lost Sierra, driving the shuttle, giving trail advice, wrenching on bikes, dominating Crud, digging for old bottles, chasing bears downhill, rescuing people's personal belongings from the Yuba River, winning the Triple Crown or volunteering at a Trail Daze.

Jesse Passafiume
President
Jesse has been riding the trails in Downieville since 1994 and joined the SBTS Board in 2010. He is a former bicycle shop owner and loves to spend time in the mountains. As a former Senior Executive in the financial services industry, he enjoys the business side of enhancing, restoring and building trails in Sierra and Plumas county. His greatest hope is that everyone will take the time to experience the joy of digging in the dirt in the mountains with fellow trail lovers.

Rob Bixler MD FAWM
Vice President and Medical Director
Bike, skis, raft, this Urgent Care MD will use any excuse to let gravity pull him down a mountain. Our wilderness medicine expert.

Greg Carter
Secretary
Leading a high school mountain biking trip to Downieville, I met the SBTS founders and was so impressed by the commitment to get young people into learning about and enjoying the Lost Sierra forests. That was over ten years ago, and now I'm spreading the good word to bring more out-of-towners to our area. I especially love the days we're building new trail.

Debbie Bonovich
Treasurer
Debbie has been going to Downieville to play in the dirt with her husband Chuck since 1992. She is the volunteer coordinator for our events and serves as the Board Treasurer.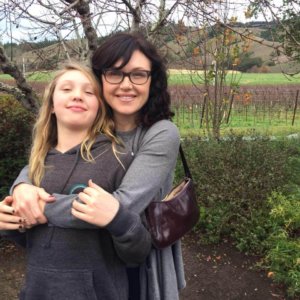 Heather Williams
Race Registration Coordinator
Heather is the wife of Greg, loving mom of Kenzy and Myles, and caretaker of the William's household. A nutrition expert and PhD educator, she makes sure we eat healthy choices at our events, that your race entry is squared-away, and that Greg and Phil the Dog don't get out of line. When you see her, treat her with the utmost respect, and be sure to say thank you for putting up with all of our crap.

Marty Scheel
Voice of the Classic
Marty Scheel, The Voice of the Classic, became part of the Downieville Classic and SBTS family more than a decade ago. An avid MTB'er and outdoor enthusiast, Marty helps SBTS achieve our goals with his positive energy and enthusiasm.

Ron Heard
Ron has been exploring the Sierra Buttes region since his dad first took him fishing on Gold Lake when he was 10 years old.  His annual visits from Marin continued and he married Melinda while pursuing a long-term corporate career in the publishing business.
In 2005, he made the permanent move Plumas County, built a house in Clio, joined the local Volunteer Fire Department as an EMT/Firefighter and began devoting more time to his favorite local trails. Mountain biking, climbing, hiking, a few ski trips and occasional moto adventure keep him busy.
As an Advisory Board Member, he is involved in mapping, trail building, advocacy, working with trail volunteers, writing the occasional grant and generally loving the fabulous trails in the Plumas and Tahoe National Forest.
Johnnie Smith
Sponsor, volunteer, and chief electrician. John and his wife Terri became involved after a few trips to Downieville and a weekend at an Epic. His business, Hangtown Electric, is a Adopt-A-Trail sponsor. John loves outdoor activities that utilize two wheels and mountain air.

Pete Hochrein
Plumas Trail Crew Designer
A retired Civil Engineer (transportation planner) with the Plumas National Forest, Pete has supported the SBTS mission for years. His projects have included extensive trail location, construction planning and grant writing. His retirement projects include trail work on the Cascade and Hough trail systems out of Quincy. His goal is to help gain support for trail projects on the Plumas National Forest and build trails that bring people to Plumas and Sierra Counties. With wife Julie, they love to travel, hike, backpack, ski, mountain bike, road bike, run and spend time with their daughters.

Erik Johnson
Volunteer Trail Crew Leader
Erik grew up in the great outdoors and can usually be found out on a trail somewhere either building, riding, hiking or skiing. He's been involved in trail advocacy since 1997 and been an SBTS board member and crew leader since it's inception in 2003.

Rick Stock
Higher Ed & Moto Advocate
Rick is the Program Coordinator for the Outdoor Recreation Leadership program at Feather River College in Quincy. As an avid mountain biker and dirt bike rider, Rick has been enjoying trails and helping to build them since he moved to California in 1989.
Rick is married to Inge and has one daughter, Leta.