Dirt Magic Champions
Needless to say, the Stewardship is making big things happen in the Lost Sierra, and it requires employees willing to wear multiple hats to pull off such a mission.
– Elisabeth Johnson, Merch Queen/Former Patagonia Intern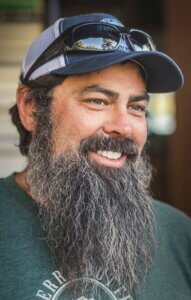 Greg Williams
Executive Director
Greg leads the Sierra Buttes Trail Stewardship and is a descendant of the Deer Creek Band of Northern Sierra Miwok. Greg has spent his life in the Sierra Nevada Mountains living by the examples of his elders — developing a passion for community, clean streams, big mountains, and long trails.
Greg is a trailblazer and pioneer of backcountry mountain biking in Downieville, establishing Yuba Expeditions guide service in 1991 and the Downieville Classic mountain bike festival in 1995. In 2003 Greg founded the Sierra Buttes Trail Stewardship in order to maintain and enhance the trail system, create local jobs, and grow the recreation economy in the Lost Sierra region.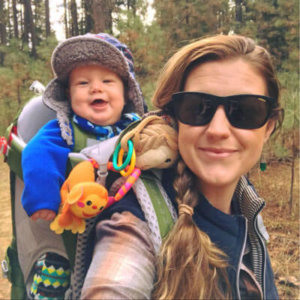 Kyla Pascucci
General Manager 
Kyla grew up in Reno, NV and has been recreating in the Lost Sierra all her life. She attended Feather River College in Quincy,CA where she completed her Associates in Outdoor Recreation Leadership. The ORL program opened her mind to the world of recreational career paths and ultimately led her to the Warner College of Natural Resources at Colorado State University. Once completing her Bachelors there she moved back to Quincy and began working for SBTS. Today she is proud to call this place home and enjoys exploring the Lost Sierra with her husband and kids by any means possible.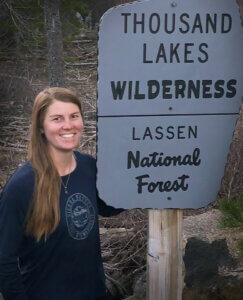 Trinity Stirling
Connected Communities Program Manager
Trinity Stirling was born and raised in Meadow Valley. She received a Bachelor of Science in both Geology and Environmental Science from CSU Chico, and has worked in the environmental consulting, remediation and health fields since 2015. Trinity moved home to Plumas County in 2018 and worked for Plumas County until accepting a position as Youth Crew Wilderness Coordinator with SBTS in 2021. Trinity is excited to continue working with SBTS as the Connected Communities Program Coordinator and hopes to bring a strong local perspective to the project. In her spare time she can be found gardening, hunting, biking or skiing.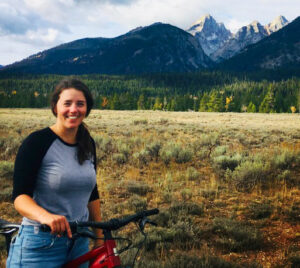 Michelle Abramson
Director of Grant Management
Michelle has been living in and around Northern California for most of her life and has loved every minute of it. She has degree in Geology from CSU Chico, and has since worked various roles in the resource management field. She has worked as a minerals technician and hydrologist for the Plumas National Forest and as technical writer and environmental planner for an environmental consultant. Michelle is thrilled to join the SBTS team and help build trails everyone can enjoy. She enjoys biking, snowboarding, rafting and trying out new hobbies.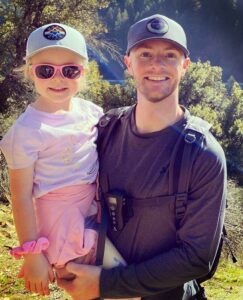 Kyle Stone
Program Manager
Kyle grew up in Carson City, NV and first got acquainted with the Lost Sierra region while attending FRC in Quincy. After receiving his BS in Sociology and MS in Physical Education, Kyle moved back to Quincy, which always felt like home. With a background in higher education and recreation programming, he is passionate about the local community and excited to contribute to the vision of the SBTS. When not working, Kyle loves to mountain bike and get outdoors with his wife, Jessica, and daughters Emmy and Avery.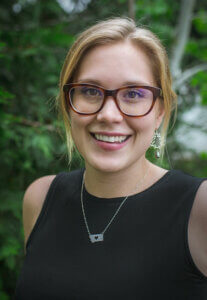 Nova Collinson
HR Director
Nova was born and raised in Montana. She relocated to Quincy with her family in 2018 and fell in love with the community. Today she enjoys exploring the mountains with her two daughters, the seemingly endless summers, and the vast recreational opportunities in the area.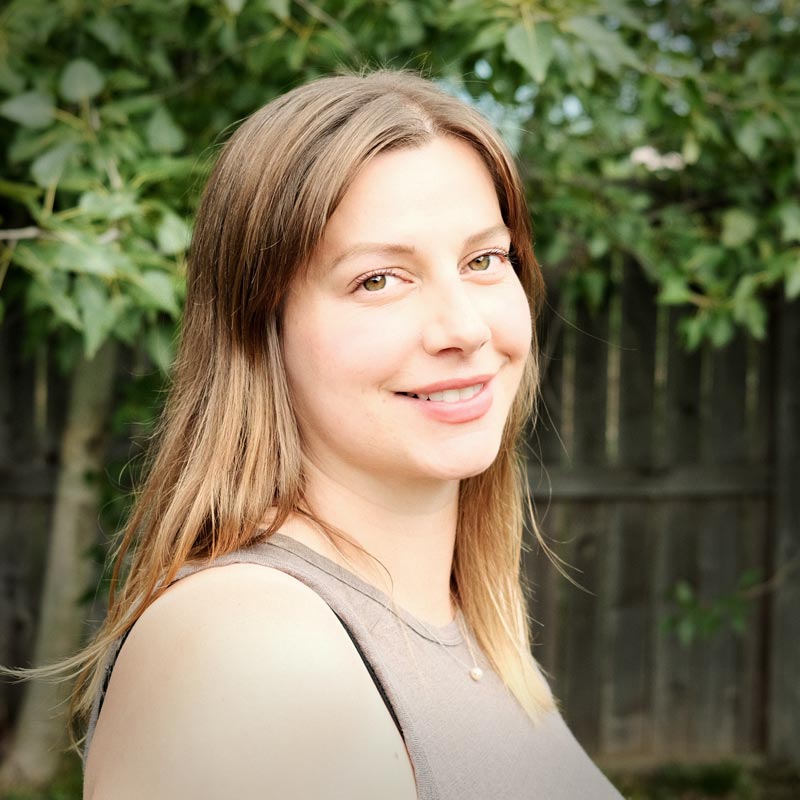 Gina Achilles
Charitable Giving Coordinator
Gina grew up on California's central coast, but developed a love of mountains and tall trees at an early age during family trips to Yosemite and Mammoth. She vowed to move somewhere she could smell warm cedar forest dirt everyday, and when she discovered the Lost Sierra in 2010, she knew she was home.
Nowadays you can find her biking, hiking, gardening, and playing with her family, enjoying the life they have built here.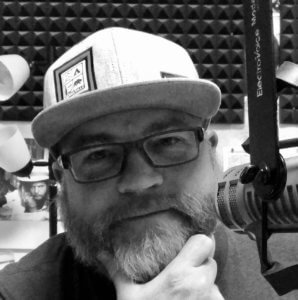 Marty Scheel
Partner & Adopt-A-Trail Coordinator
Marty has been getting dirty in Downieville since hard-tails still ruled the trails. He was an early Lifetime Member of the SBTS and with his gift of gab, has been "The Voice" of the Downieville Classic and the SBTS since 2003. From emceeing world-class SBTS events to getting dirty on sa-weet Lost Sierra single-track, Marty's enthusiasm and positive energy helps achieve the SBTS goal of creating Dirt Magic. Lastly, "please move all unattended bikes to our secure bike check area!"

Henry O'Donnell
Pro Trail Crew Trail Boss
Henry was born and raised in Downieville and started riding mountain bikes at age 9. He's done trail work in the Downieville area for over 12 years. Henry has worked outdoors all his life doing logging and trail work. Some of his favorite things to do when he's not working are riding mountain bikes, dirt bikes and snowmobiles, hunting and fishing. Check out our feature article and video: "The Story of Henry'O".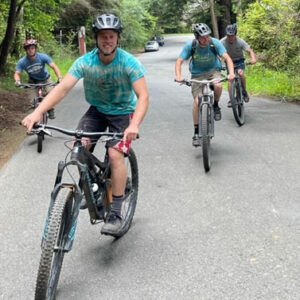 Josh Kluger
Downieville Trail Crew Leader
Raised between Berkeley and North San Juan. Mountain biker, dirt biker, natural builder, artist and trail worker. Started with SBTS last year as a Pro Crew member and Youth Crew Lead. Now leading the Downieville Pro Crew. Happy to be working in such a unique and beautiful place. Hoping to bring back the Downieville classic in style this year and working hard to get the trails in tip top condition.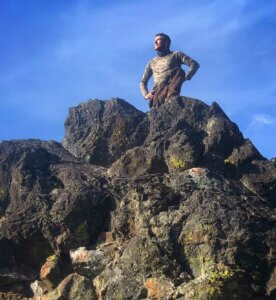 Zach Poh
Trail Crew Leader/ Fleet Mechanic
Zach has been part of the pro trail crew since 2021 and a Plumas County local.  Zach is hard working, determined and very knowledgeable in many fields including all things mechanical. Zach is a quick learner and a great asset to the trail crew.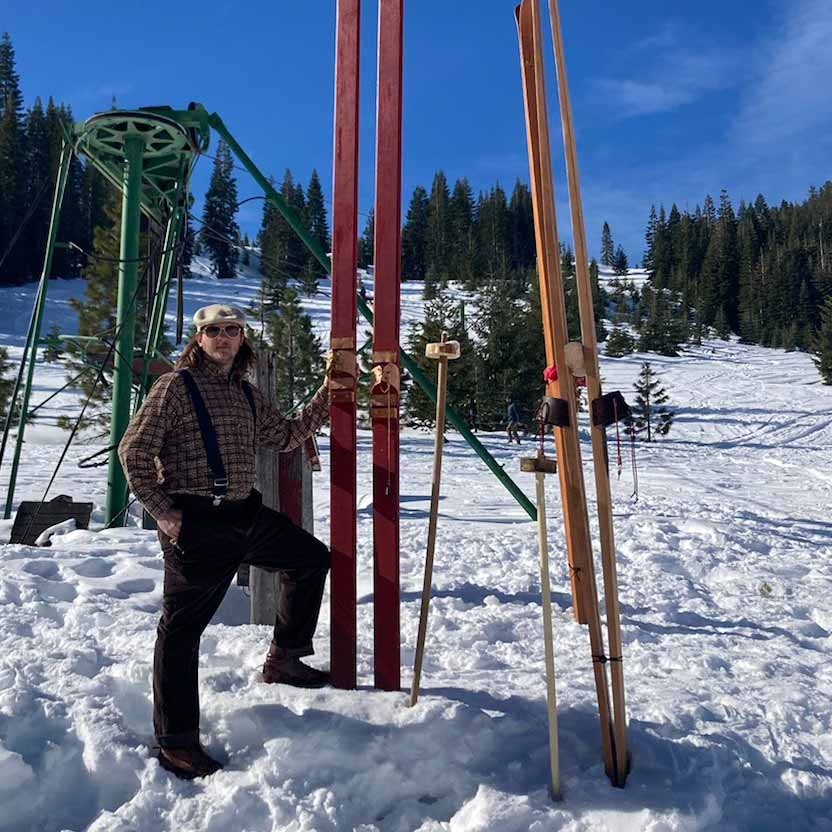 Andrew Burger
Portola Assistant Trail Crew Leader
Born and raised in the foothills of Appalachia. Andrew has always sought out adventure all over the country from surfing in Hawaii to snowboarding in Vermont. He has happily settled down in Plumas County in 2017 where he spends time racing historic long board skis, trolling for trout and of course riding bikes down the mountains.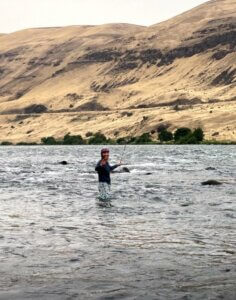 Kevin Simpson
Trail Crew Member
Originally from North Carolina, Kevin has worked professionally as a social worker, educator, and trail builder both internationally and across the States. He enjoys getting to explore new landscapes and meet wonderful people with his amazing wife and best friend, Ama. Kevin is grateful to be working with SBTS in the Lost Sierra!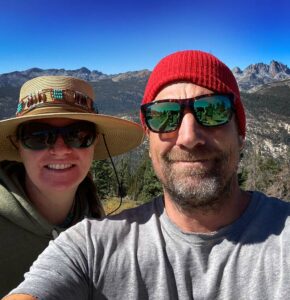 Aron Kormout
Trail Crew Member
Aron Kormout grew up in the foothills of the Sierra Nevada in Pollock pines. Mountain biking, fishing, hunting, and four wheeling were always right out the back door. I have a deep love and respect for these mountains. I spent 15 yrs as a wild land firefighter in Oregon and CA. I've lived in quite a few places but I'm glad to be back in the hills. My wife pam and our two dogs bought a house outside of Portola so we're here to stay. I love to travel to other countries mostly to surf. I'm super stoked to be a part of this mission and have some fun.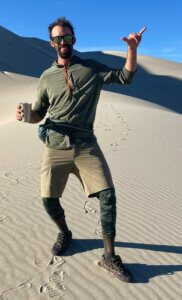 Andrew Mulford
GIS Consultant
Andrew studied Geography and GIS at Virginia Tech and moved west in 2009. He grew up backpacking and spending most of his time outdoors, thanks to good family influence. Since arriving in California, Andrew has pursued a career in trail planning and map making. He is an avid adventurer and is stoked to be involved with the historically significant Lost Sierra Route planning process.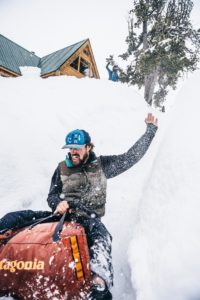 Mason Werner
Yuba Expeditions Shop Manager
Born and raised in West Salem, Wisconsin as a true Cheesehead, he graduated from University of Wisconsin Stevens Point and headed west to Quincy.  He began working on his local trails then discovered SBTS, Lakes Basin, and Downieville and fell in love with the world class riding. Most days, you'll find Mason somewhere in the Lost Sierra working on trails, riding, backcountry snowboarding or rock climbing with his beautiful wife Samantha.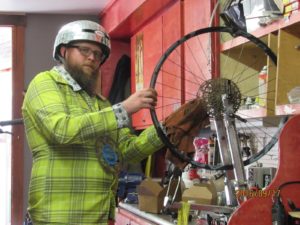 The Jon Palmer
Yuba Expeditions Service Manager
Summertime biker and wintertime ripper, The Jon Palmer is a guy just livin' the dream. He'll help you out when your bike is feeling down and tell you jokes that you won't see coming with a chuckle. An all around solid Crud player, yet lost to a Pink Gorilla named Spot.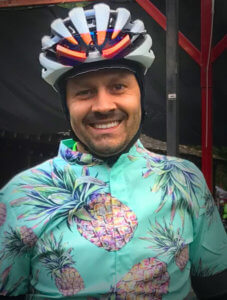 Chris Atkinson
Yuba Expeditions Customer Service Manager
Born and raised on the SF peninsula, Chris found his love for two wheels and the outdoors when he started working at REI in 2003. His growing addiction to two wheels led him to manage Palo Alto Bicycles for six years. When the congestion and crowds of the Bay Area became too great a burden, he and his wife moved to Quincy. When he is not outside enjoying the Lost Sierra, find him at the Yuba Expeditions Adventure Center helping others maximize their time enjoying Dirt Magic.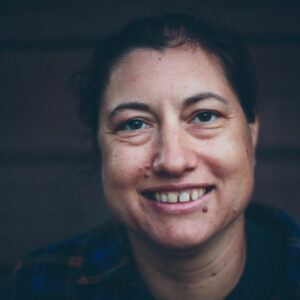 Nicole Formosa
Marketing and Communications Manager
Nicole joined SBTS in late 2022 after a 20-year career in journalism, largely spent in the cycling media. In fact, it was a feature assignment for Bike Magazine that first introduced her to the Lost Sierra and SBTS in 2015. She's excited to now play a role in spreading the word about the important work SBTS is doing in the northeastern Sierra and beyond. Growing up in western Oregon instilled an appreciation for the outdoors early on that Nicole has carried with her over the years—she started mountain biking while living in Colorado and still feels happiest on a secluded stretch of alpine singletrack.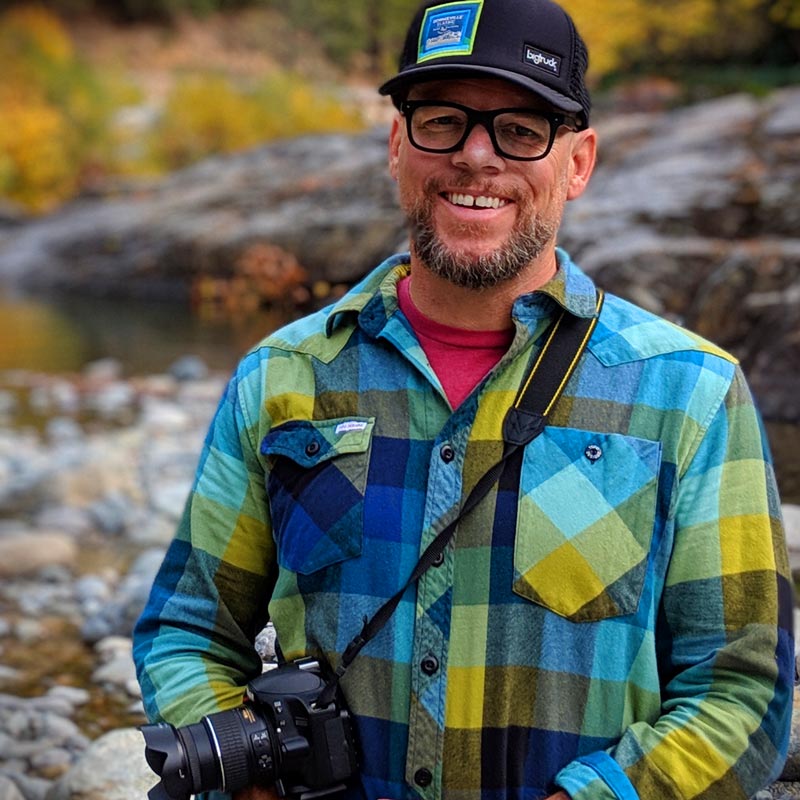 Patrick Cavender
Digital Marketing / Graphic Design / Brand Czar / Nerd
Work hard. Play hard. Get good stuff done. All while having a laugh. Patrick tells the story of all the good work being done in the #LostSierra by the Stewardship through visual digital communications – photography, graphic design, social media, email broadcasting, website design/development and brand management. Motivating people to get into the mountains for an adventure and live life to its fullest. And maybe even get them help make the Lost Sierra an even better place through building trails.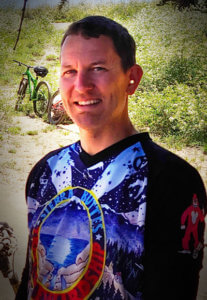 Jeff Sperry
Volunteer Coordinator
Jeff has been coming from the Bay Area to enjoy the Lost Sierra for well over a decade with family and friends. He volunteered at events several times and was finally hired on to SBTS once we realized we couldn't get rid of him – he's too nice! He now works as an events Co-Volunteer Coordinator alongside Debbie.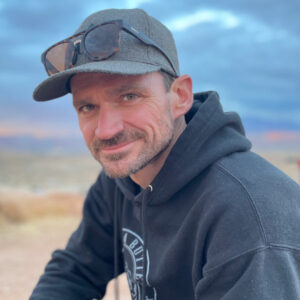 Kurt Gensheimer
Program Manager
Known to some as the Trail Whisperer, Kurt loves spending time hunting through the woods discovering forgotten historic trails. Kurt brings more than 20 years of writing and storytelling experience to SBTS, and recently took on a new role as program manager for trail projects happening in his backyard zone of Verdi, including the East Zone project near Boca and Stampede Reservoirs, the Sierra Valley and Downieville OHV. He's excited to help bring the Connected Communities project into the major population centers of Reno and Truckee.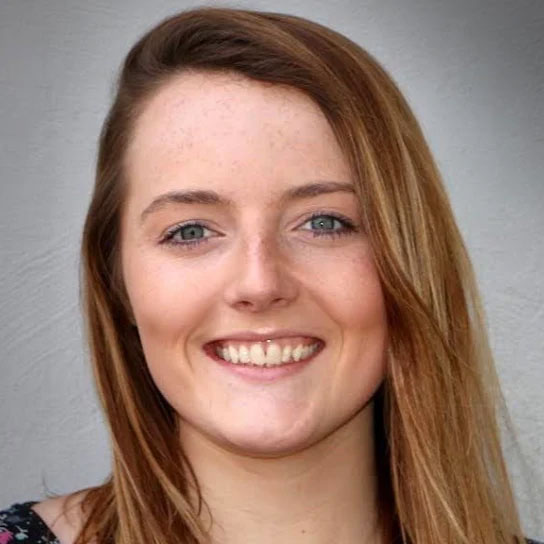 Shianne Buxton
Youth Crew Coordinator/Trail Crew Member
Shianne was born and raised in Northern Michigan. She moved to California in her converted skoolie after graduating with her Bachelor of Science in Health Science and Biology. With an EMT, fitness, and education background, she is passionate about wilderness medicine and working with the youth program. Her favorite activities include hiking, ridge climbing, weight lifting, swimming, dirt biking, rock climbing, and playing volleyball. Shianne is excited to be living in a tight-knit outdoor lovers community and is stoked to be able to contribute to the goal of the Connected Communities Project.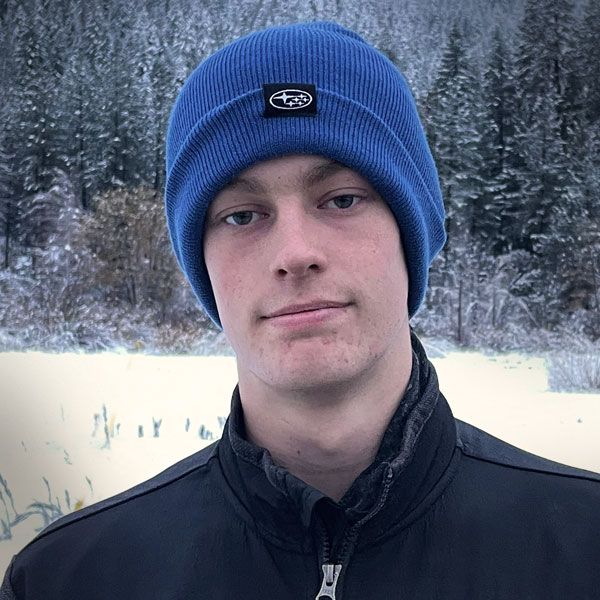 Levi Kitchens
Youth Crew Leader
Levi Kitchens was born in Los Angeles in 2005. He moved to Quincy 2014 when his parents bought the local toy store. Since moving to Quincy Levi has enjoyed exploring the local trails and riding on the mountain bike team. During his free time, Levi likes to train in jujitsu and spend time with his family and friends.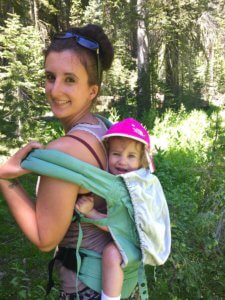 Kalah Wann
Donor Relations & Yuba Admin Assistant
Kalah is a Plumas County native, born and raised in Lake Almanor.  She recently completed her Environmental Studies degree at Feather River College, and also works as an intern for the Plumas National Forest.  Regardless of season, Kalah loves getting outside with her family whether it be hiking, biking, or snowboarding.  She is passionate about the outdoors and our human interaction and experience with the environment.  She also enjoys painting, playing music, and yoga.  You can find her at our new office in Quincy!

Greg Carter
Board of Directors President
Leading a high school mountain biking trip to Downieville, I met the SBTS founders and was so impressed by the commitment to get young people into learning about and enjoying the Lost Sierra forests. That was over ten years ago, and now I'm spreading the good word to bring more out-of-towners to our area. I especially love the days we're building new trail.

Rob Bixler MD FAWM
Board of Directors Vice President, Medical Director
Bike, skis, raft, this Urgent Care MD will use any excuse to let gravity pull him down a mountain. Our wilderness medicine expert.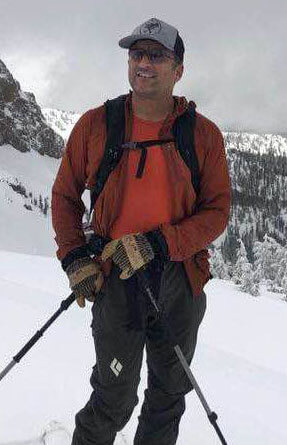 Rick Stock
Board of Directors, Higher Ed & Moto Advocate
Rick retired from Feather River College after 20 years as the Director of the Outdoor Recreation Leadership program. As an avid mountain biker and dirt bike rider, Rick has been enjoying trails and helping build them since he moved to California in 1989. Rick, Inge and their daughter Leta are a wonderful gift to the community and have been great contributors to our organization for many years. SBTS has been fortunate to receive Rick's wisdom and guidance as an Advisory Board member since our early days. If he's not on the trail or skiing on a mountain top somewhere you can be sure to find him on the river.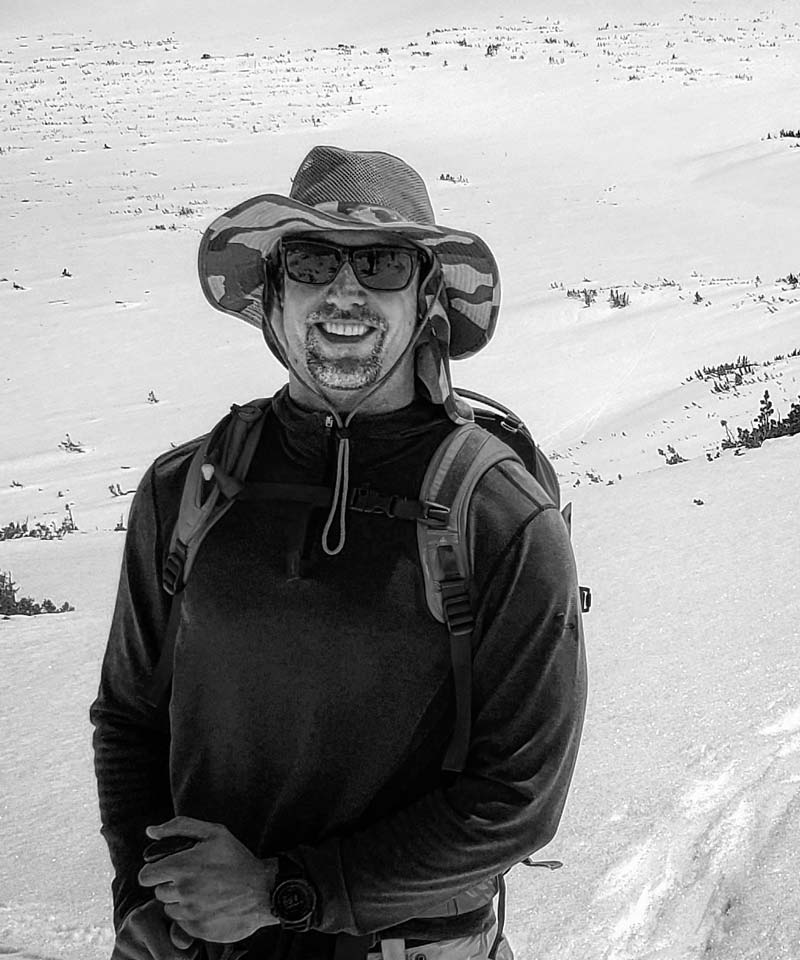 Craig Weaver
Board of Directors
Practicing law in Truckee, Lake Tahoe, Northern Nevada, and the Lost Sierra, Craig is an experienced litigator and transactional attorney and has served as outside general counsel for SBTS since 2016. Craig grew up in Coeur d'Alene, Idaho, and relocated to Northern California after earning his undergraduate and law degrees from the University of Idaho. He began mountain bike racing at the Prairie City Race Series in Folsom, California, while also riding regularly with the Folsom Breakouts. On his first ever trip to Downieville in 2010, some of the Breakouts convinced him to register the day of the Classic and race. Since then, he has continued his involvement with the Stewardship, having raced and volunteered for many years at events such as the Downieville Classic, Lost & Found Gravel Festival, and Grinduro. Now living in Reno, Nevada, and serving on the Board of Directors for SBTS, Craig is committed to helping secure the long-term viability and legacy of the Stewardship, including the success of the Connected Communities project and the positive impact it will have on the residents and communities of the Lost Sierra.