When was the last time you spent 5 to 6 hours doing manual labor with an ear-to-ear grin on your face?
Yes, it may be hard to believe, but you can have fun while delivering liters of sweat equity into the trails of the Lost Sierra. Come join SBTS for an upcoming Trail Daze Event! Volunteers are the lifeblood of our non-profit organization and enable us to amplify our trail building and maintenance efforts 30 to 50 fold. And our organized, professionally led Trail Daze are a great way to give back to the trails you love, learn new skills, meet fellow outdoor enthusiasts, and support us with important volunteer contributions.
Each volunteer is essential for SBTS to meet our grant match, so even if you've never dug trail before, come on out, bring a friend and help the SBTS crew. You'll walk away with overwhelming pride for a job well done while creating something special for yourself and others who travel these amazing trails. And nothing relieves day job-related stress quite like pounding a root ball into submission.
Bring the whole family. We have small tools for kids. Snacks and after-work cold beverages always included!
Once people get exposed…they're instantly more appreciative and interested and on board.
– Marley Price, Development Director, Mountain Flyer Magazine, Winter 2017
Typical Trail Daze Logistics:
9:00am-ish – Meet at designated spot (details on sign-up form page)
9:30am – After meeting with the crew and talking about safety and the work for the day, you head out on the trail. The trail crew will have trail working tools for you there – there's no need to bring your own.
3:00pm – After biking or hiking back from the trail work spot and a day of digging in the dirt, arrive at the trailhead for light snacks and refreshments.
What You Bring:
Water
Your lunch
Sunscreen
Pack
Closed toe shoes
Work gloves
Eye protection (sunglasses)
Happiness and smiles
What We Provide:
All tools that you'll need
We will provide snacks and refreshments after the trail work
Happiness and smiles back at ya
No experience is needed to participate and all are welcome!
Be sure to please RSVP for each event so we can ensure we have enough food for everybody. If you have any questions about Trail Daze, email us at info@sierratrails.org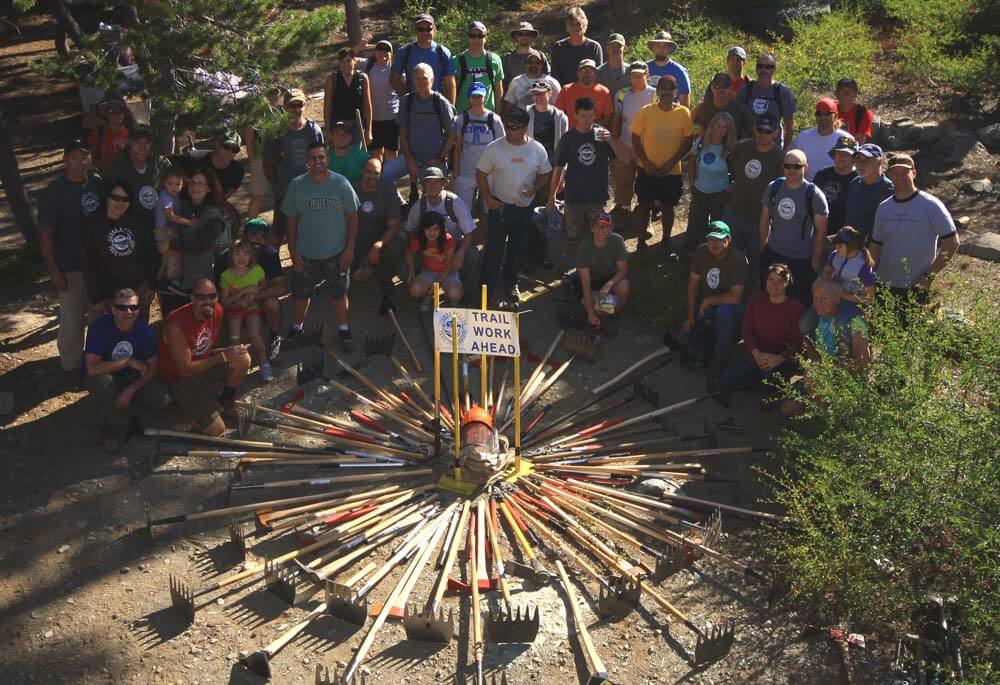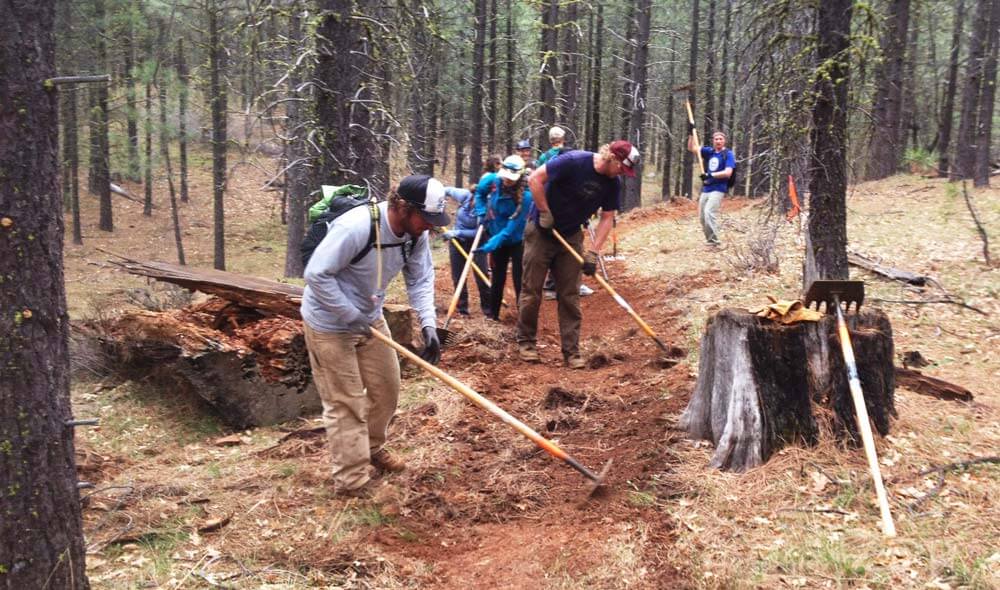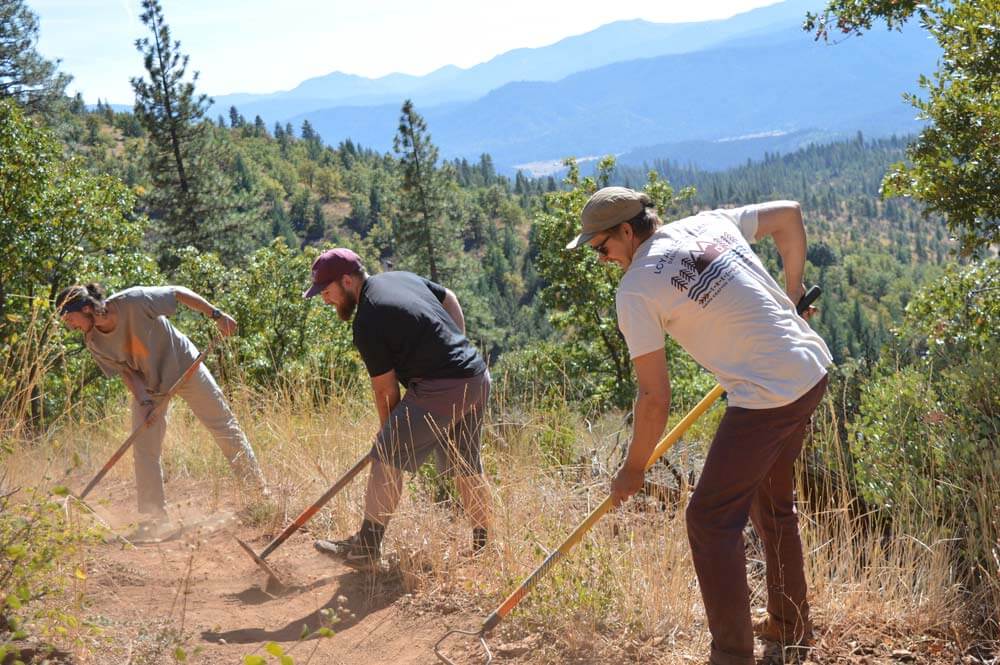 This summer a couple from Australia came to ride the well-known destination of Downieville and dedicated one day of their vacation to trail work.
– Mountain Flyer Magazine, Winter 2017
Get the latest SBTS events information, sign up for our newsletter.
We promise not to spam you, we just want to pass on the building trails stoke and enjoying the Lost Sierra.