We are pleased to share this story from Vanessa Hauswald, Executive Director of the NorCal High School Cycling League, about the summer camp we do in partnership with them each year.
NorCal Trail Stewardship Camp: 2019 Recap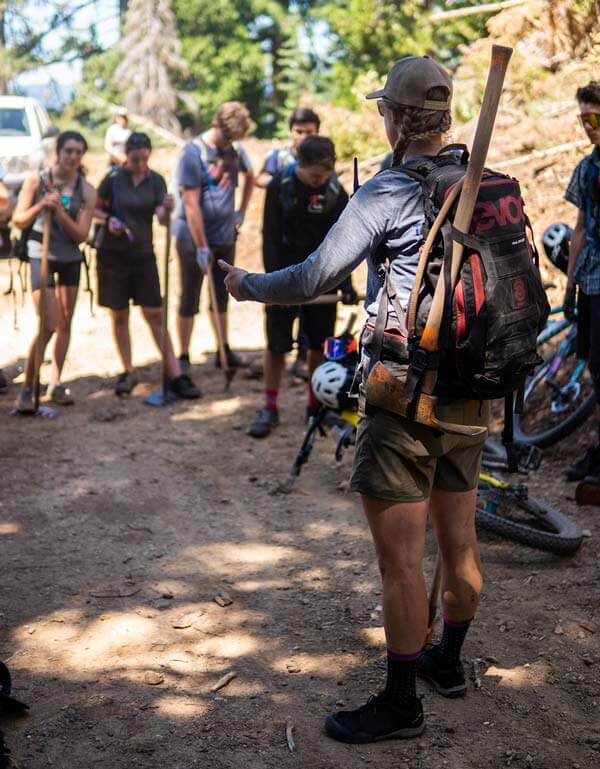 Developing the next generation of trail stewards and advocates has always been a shared goal for the NorCal High School Cycling League and the Sierra Buttes Trail Stewardship; it's an essential part of what we do. Although the NorCal League focuses on developing high school cycling coaches, teams and student athletes, and SBTS is focused on building healthy communities through multi-use trail development, both organizations offer specific programming for teens to get involved in trail maintenance. We do so because we know that in order to protect, and grow, the places that we get to ride, we must involve the next generation. So, we put our collective heads together and created the NorCal Trail Stewardship Camp in 2016. Our camp is a collaboration between the Feather River College, SBTS, and the NorCal League, and is based out of the beautiful, historic Oakland Feather River Camp situated in the foothills of Quincy, CA.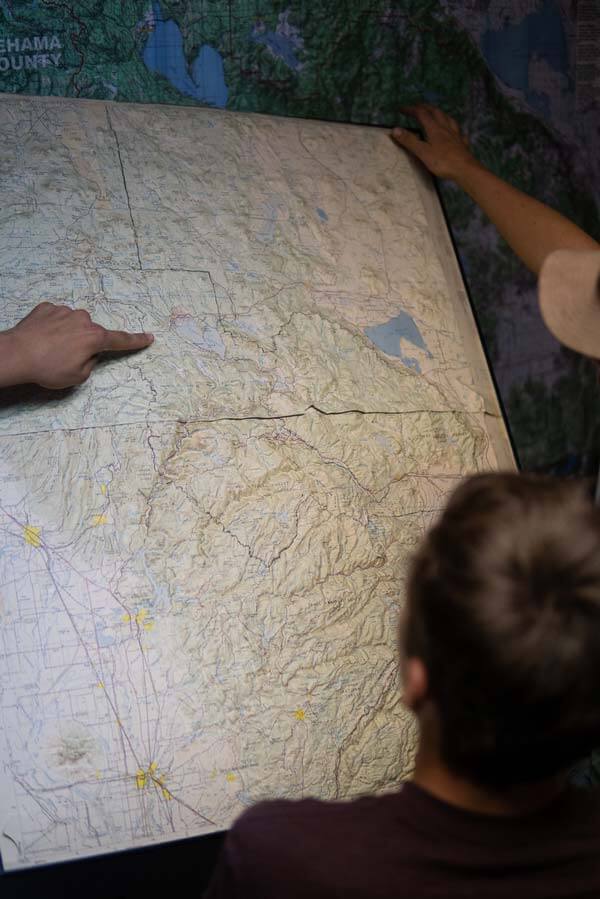 So what's it all about?
NorCal student-athletes have the opportunity to spend a week of their summer riding spectacular trails, meeting new friends, learning and practicing professional trail maintenance techniques, camping in tent cabins, exploring a college campus, swimming in rivers and lakes, and more! Campers come away with 3 levels of trail maintenance certificates, one college credit, and lots of great rides and experiences. Like the previous three years, this year's camp was incredible. Our 20 campers, hailing from everywhere from Salinas, to Oakland, to St. Helena, to Colfax and beyond, were a joy to be with. According to Camp Director Brian Popplewell, "The NorCal Trail Stewardship Camp looks at mountain biking through a different lens. We are helping create new places to ride our mountain bikes, focusing on how trails are built, maintained, and enjoyed. We use our mountain bikes as transportation from worksite to worksite instead of using them as race machines. Our mountain bikes are taking us to new places in an area where a majority of our campers have never been. Realizing that bikes can take us to more amazing places that are more powerful than the finish-line is a great lesson for all of us. Additionally, putting some hard work into trails allows attendees to feel a sense of pride and accomplishment not related to competition."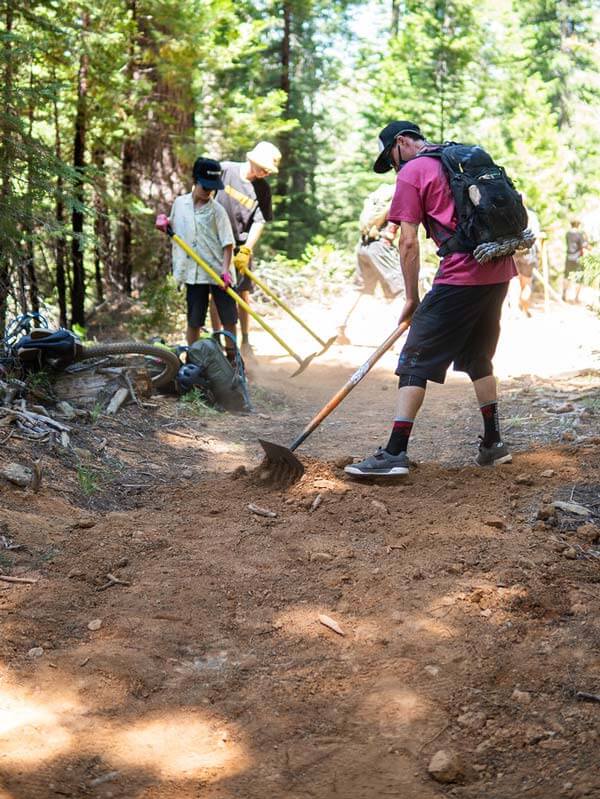 The Projects
Our projects were varied in geography and content as we maintained Indian Falls Ridge Trail, learned bridge bracing techniques on Smith Creek Trail, and completed some major rock work on Berry Creek Trail. We rode Mt. Hough, Smith Creek, Mills Peak and more. Additionally, we swam in the ultra blue waters of Crystal Lake at 7,000 ft, and the cold, rushing Spanish Creek adjacent to camp. We toured the new SBTS office in Quincy and learned about all of their initiatives, as well as explored the Feather River College campus, and had an indoor rock climbing session on their campus rock wall. Mandy Beatty, SBTS Trail Program Manager and director of trail work for this camp mentioned that her favorite part of this year's camp "was the progress of the trail work the high school participants are able to take on.  Day 1 we did earthen tread work with an intro to rock work.  Day 2 that put that rock work knowledge to work on the bottom of Berry Creek, then by day 5 the student-athletes were taking the lead rebuilding bridge platforms using that same rock work knowledge!" This hands-on approach to education inspired confidence in our campers, and dialed the trails for future users.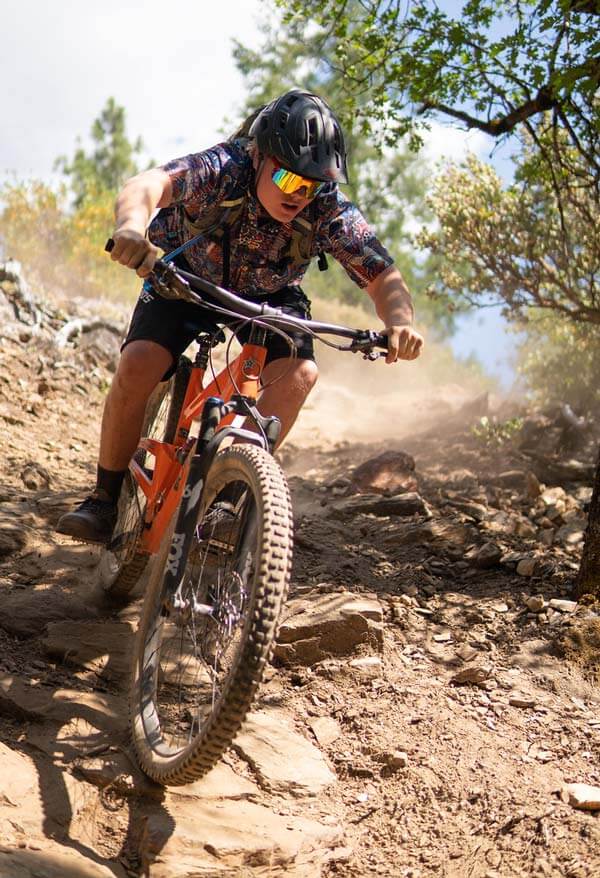 More Kids on Bikes
Because of our dedication to inclusivity, and thanks to the generosity of NorCal League donors, as well as the LIV Chix of Marin, and A4B, we were able to provide 30% of our attendees with full ride scholarships for this camp. Our partners at Mike's Bikes also provided us direct staff support, while Camelbak donated product for every camper. Most importantly, each attendee left the week-long camp having built hard skills and social skills [there's zero cell coverage at camp!], receiving a college credit and a trail maintenance certificate, and enjoying a week of healthy time spent in the outdoors. With a limit of 22 campers, we are able to provide stellar coach to student-athlete ratios, as well as offer an educational experience that is truly FUN, combining #dirtmagic with #morekidsonbikes, and what's not to love about that?
More of a visual learner? Check out 2019 camp photos HERE.
Learn More About the NorCal Mountain Bike League
To learn more about the NorCal League, please visit www.norcalmtb.org, or give us a follow @norcalleague. For more info about our Trail Stewardship Camp, our other summer and winter mtb camps, please reach out to Vanessa@norcalmtb.org.