Three weeks ago the Stewardship took our #dirtmagic show on the road, attending the 2nd Annual Mountain Ventures Summit (MVS) in Telluride, Colorado. MVS is a gathering of mountain communities across America sharing ideas on how to solve common mountain town problems like unemployment, lack of services and affordable housing, attracting young families and adapting to climate change, a topic that's made winter resort operations more difficult to manage.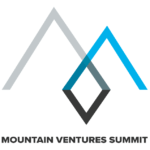 Most of the communities in attendance at MVS like Aspen, Mammoth, Jackson, Bend, Park City and Steamboat Springs rely largely on ski resorts for their economy. In the Lost Sierra however, we have no ski resort economy. The outdoor recreation economy in Plumas and Sierra County has been built by the Stewardship from the ground up in two of only three California counties that lost population over the last 15 years. Our story of investing in trails is one of true grassroots efforts to save struggling communities in the Lost Sierra.
SBTS Executive Director Greg Williams and Writer/Trail Whisperer Kurt Gensheimer shared this story of economy through trails with everyone in attendance at MVS, and the response was overwhelmingly positive. Not only were we honored to share the stage with huge industry names like Rusty Gregory (CEO of Alterra Mountain Company), Beth Howard (COO Vail Resorts) and Luis Benitez (State of Colorado's Outdoor "Czar"), but we were inspired by how supportive the audience was of our mission to save communities through trails.
And if you'd like to see Greg and Kurt's presentation, check it out here.
Perhaps the most valuable part of the entire MVS experience was meeting extremely motivated, talented, well-connected and intelligent folks from across the country, all focused on helping mountain communities thrive into the next generation through creative thinking, innovation and execution of those ideas. It was especially awesome to spend time with the folks from Mammoth Lakes, only a few hours down the eastern Sierra from our backyard. Seeing Mammoth's efforts around community is inspiring, and by working together, we can help both our communities thrive while bringing them closer together through trail connectivity.
Necessity is the mother of invention. It is the story of the Stewardship. Our trails were falling into a state of disrepair, and the federal government lost their funding to upkeep them. The Stewardship came about out of necessity, and 15 years later, it is now 40 employees strong with a $665,000 annual payroll and a $1.7 million annual economic impact on our communities. But none of it would be possible without the love and support of people who care. If you're reading this, you're probably one of those people, so thank you.
The next evolution in our story is addressing another necessity; affordable and available housing in Plumas and Sierra County. We see what is happening just down the road in Truckee, where locals are being priced out of their neighborhoods and can no longer afford to make a living there. In the Lost Sierra the Stewardship is creating jobs, but we are now struggling to find places for our employees to live so they can raise a family. Thankfully, we are not at a point yet where affordability is a big issue; availability of housing is a far bigger problem. There are so many vacation rentals these days that sit empty most of the year, especially in Downieville, that it's hard to find a place for our employees to rent and live.
MVS was the first public announcement of our next mission: Lost Sierra Development (LSD), focused on keeping mountain life affordable through socially conscious investment and entrepreneurship. LSD's focus will be to attract private impact investors for acquisition of properties held as affordable housing for verified employees of Plumas and Sierra County. LSD is an ambitious plan, but from the folks we met at MVS and the encouragement we received, we know it's possible. Now all we have to do is roll up our sleeves and start digging, and we're good at that!
What started as a need to keep trails passable has evolved into a vision for the future of keeping mountain life in the Lost Sierra alive and well. And the only way we can achieve it is together, as a community, all working towards the goal of saving the mountain way of living. We welcome you to join us in this quest.
Oh, and of course, no SBTS work trip is complete without some good outdoor play. Here's a shot of the boys getting in some quality saddle time during a stop in Moab, Utah.