Sierra Buttes Trail Stewardship Announces Mountains to Meadows
The "Original Gravel Enduro" expands with a new name and more good times with good people 
After a successful five-year partnership with Giro in producing the award-winning Grinduro cycling event in Quincy, California, Sierra Buttes Trail Stewardship (SBTS) announces the expansion of the "Original Gravel Enduro" at the Mountains to Meadows on September 24-27, 2020.
Not only is Quincy home to the Original Gravel Enduro, but it is also home to SBTS. In the last 10 years, SBTS secured more than a million dollars in California OHV grants, donations and revenue from its festival events (Lost and Found Bike Ride and Downieville Classic) for multi-use trail construction, having a positive impact on the local economy through recreational tourism. Thanks to our partnership with US Forest Service – Tahoe, Plumas and Lassen National Forests, more than 80 miles of multi-use trails were built and more than 800 miles of trail maintained by SBTS for the enjoyment of the public.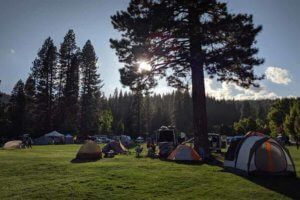 The newly named Mountains to Meadows will celebrate this trails renaissance in Plumas County by expanding the fun with new events. The gravel enduro on Saturday will feature the redesigned and challenging 2019 Grinduro course with four timed stages known as Hough and Puff, Pine Creek Plunge, Rouler's Revenge and Smokechaser.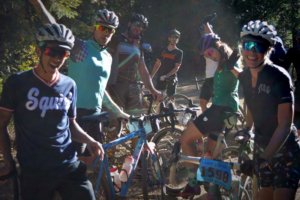 New for 2020 on Friday night will be an exciting mash up of cyclocross and short track racing on a spectator-friendly course around the American Valley Speedway race track and Plumas County Fairgrounds. Meanwhile, the Meet Your Maker Handmade Bicycle Show will be going on all weekend long, featuring some of the finest handmade bike builders in the nation displaying their rolling works of art.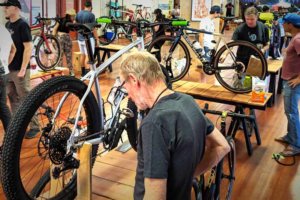 And like every SBTS event, good times will be had by good people of all ages, with live music, camping, food trucks, Yuba Expeditions shuttles on Mount Hough and outdoor adventures throughout the weekend in a great, family friendly environment.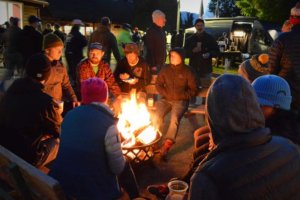 "Grinduro was instrumental in helping raise funds for trails and putting Quincy on the map as a recreational destination," said Greg Williams, SBTS Executive Director. "Quincy Mountains to Meadows will build on this success with the goal of incorporating more multi-use activities, evolving into a celebration of outdoor recreation in the Lost Sierra."
For more information on the inaugural Mountains to Meadows on September 24-27, 2020, visit quincymountainstomeadows.com.
This new event is continuing in achieving the SBTS mission of building sustainable recreation-based communities through stewardship, job creation and world-class events. Providing quality outdoor experiences through trail construction and maintenance in the Lost Sierra.