Thanks to our long-time partner,
Santa Cruz Bicycles
, we were able to raise $79,118 in this year's 5 Bucks a Foot!


For 25 years, Santa Cruz Bicycles has been rallying down the Downieville Downhill right alongside us. Our partnership with Santa Cruz started back when the first Tazmon arrived, they are the Downieville Classic Mountain Bike Race and Festival title sponsor and helped us kick start SBTS back in 2003. We proudly demo the latest Santa Cruz carbon wonderbikes at Yuba Expeditions.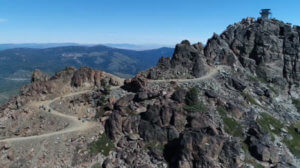 Celebrating last year's completion of the historic Pacific Crest Trail realignment project, this year's 5 Bucks a Foot highlighted the new Tower to Town route, a 7,000 vertical foot descent now featuring the Sierra Buttes Overlook trail, a new section of mountain bike-legal singletrack off the top of the Sierra Buttes down to Packer Saddle, adding 1,500 vertical feet of descent to the traditional Downieville Downhill. The unique, customized Tower to Town Bronson drew in donations from across the globe for a chance to win one of the hottest bikes in existence.
These funds raised will not solely fund any one particular Lost Sierra trail project. Rather, they will be used to leverage grant funds to complete much bigger projects as follows: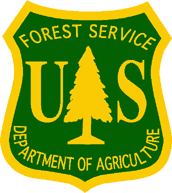 In partnership with the Tahoe National Forest, SBTS will: 
Perform maintenance on 44.1 miles of OHV trails in the Downieville Trail System (DTS), specifically: Butcher Ranch (6.5 miles), Pauley Creek (2.6 miles), Big Boulder (3.2 miles), First Divide (3.2 miles), Second Divide (5.9 miles), Third Divide (3.2 miles), Downie River/Rattlesnake Creek (8.4 miles), Halls Ranch (5.3 miles), Fiddle Creek (5.8 miles) Chimney Rock, Lavezzola Creek, and Empire Creek.

Construct a new 20 mile multi-use motorized single-track trail connecting the Cal-Ida area to the greater Downieville trail system. The connection will successfully link the Hall's Ranch trail to the Chimney Rock trail. The connection will also provide access to the Fiddle Creek Trail and Trailhead near Cal-Ida Campground.

Construction of an approximate 2 mile long trail connecting Pack Saddle OHV Trailhead facility to the top of Butcher Ranch Trail. This trail will include engineered features, including: table-top jumps, hip jumps, bermed corners, rock drops and log rides.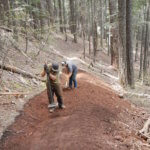 In partnership with the Plumas National Forest and Plumas County, SBTS will: 
Enhance Mount Hough's existing trail network and build upon 44.69 miles of OHV trails. 5 Bucks a Foot funds will be matched with California OHV for proper planning of up to 18 miles of new OHV singletrack, connecting fragmented sections of trail within the MHTS, and to provide a more enjoyable and safer experience for trail enthusiasts.

Continue maintenance of 44.69 miles of trails (22.02 miles of singletrack, 13.37 miles of quad trails) and 9.3 miles of 4×4 trails on the Mount Hough Trail System, while expanding our scope of work to include an additional 9.4 miles of trail to be maintained on Claremont Peak and 5.3 miles of trail at Snake Lake. The Snake Lake and Claremont trails have not received any maintenance in the last five years.

Heavy maintenance on Nelson Creek Trail (6.4 miles Class II singletrack) This trail is a historic mining trail that follows the Nelson Creek drainage from McRae Meadow down to Zumwalt Flat. This trail has received little to no maintenance in many years. The focus will be logout, brushing, widen the tread where narrower than 12 inches, accurately document further needs and general maintenance tasks.

Construction of a new 19.79 mile trail to and around Beckwourth Peak. Approximately 6 miles of trail, on the south side of Beckwourth Peak, is locate on the Tahoe NF. Designated trailheads will be located in the city of Portola and the Nakoma Resort/Gold Mountain Community.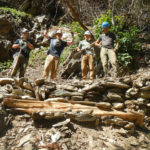 In partnership with Plumas and Tahoe National Forests, National Forest Foundation, Patagonia and REI, SBTS will:
Continue heavy maintenance in the Lakes Basin Recreation Area, with work focused on protecting the Middle Feather River watershed from siltation caused by eroded trail tread, improving endangered Sierra Nevada Yellow Legged Frog habitat, engaging the public in meaningful restoration projects, increasing public safety and enjoyment, enhancing recreational opportunities, and create jobs by hiring local workers who are responsible for performing the work, leading volunteer work crews and educating the public on how to become responsible stewards of the land.
Thank you Santa Cruz for 25 years of making all of this possible and putting Downieville and the Lost Sierra on the international mountain biking destination map!