By Mike Ferrentino – Prolific writer, former Yuba employee, and founding member of SBTS
What a long strange trip it has been!
It started with some friends in the early 1990s who had an idea about riding mountain bikes in Downieville, evolved into the legendary Downieville Classic bike race (originally the Coyote Classic), supported the Yuba Expeditions bike shop (originally the Coyote Adventure Company) for a quarter of a century, and launched Sierra Buttes Trail Stewardship.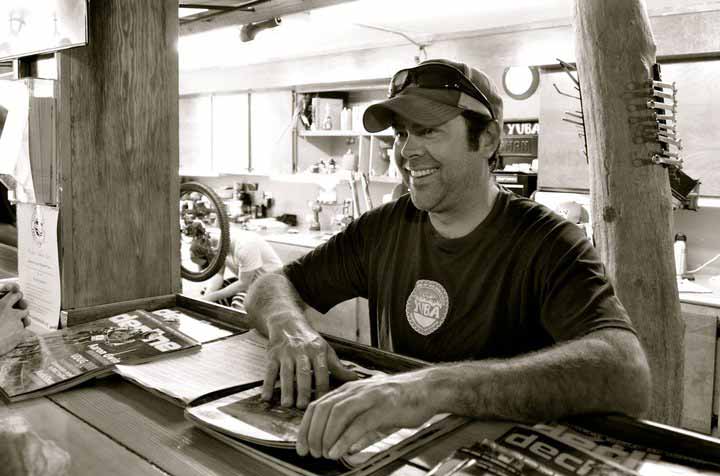 The SBTS has gone on to build and maintain hundreds of miles of world-class multi-use recreational trails throughout Plumas, Sierra and Lassen counties and beyond, Downieville has become an international destination, and the "Downieville Downhill" is recognized by many as the best mountain biking romp in California. Friendships have been built, families have started and grown, much laughter has been shared, tall tales told, and more than a little grey hair has crept into the conversation.
As we emerge from the wild ride of the past couple years, singed by fire and socially a bit feral thanks to that pesky pandemic, we are looking toward the future of the Sierra Buttes Trail Stewardship, and how best to move into what we see as our most important, most ambitious project ever. Connected Communities is a legacy trail project, mapping and developing over 600 miles of multi-use trail that will encompass and connect 15 mountain communities, showcasing the incredible recreational opportunities that exist in this beautiful region and bringing new life to the economies of these towns. We live here, the SBTS was founded here and employs dozens of people in this area, and we are committed to improving both the quality of recreation and the quality of life in these communities.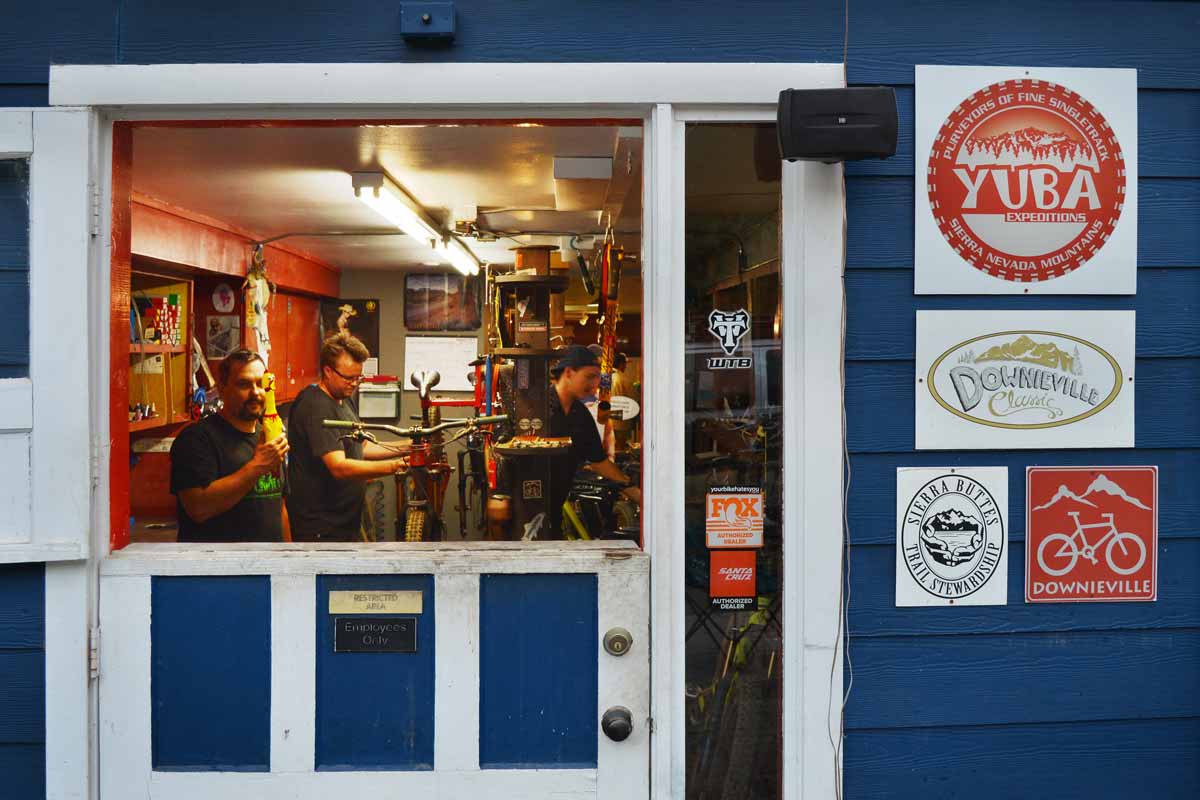 In order to achieve our mission of supporting mountain communities through trail recreation, we have had to take careful stock of how to best manage our time, our people, and our sanity. After much soul searching, we have made the decision to close the Yuba Expeditions bike shop at 208 Main Street in Downieville, CA. This location, the fifth and longest lasting home of Yuba Expeditions, has been an awesome home for the extended families of Yuba, SBTS and the Downieville Classic, and making this decision has not been easy. So many good times, so many good memories, so many games of Crud!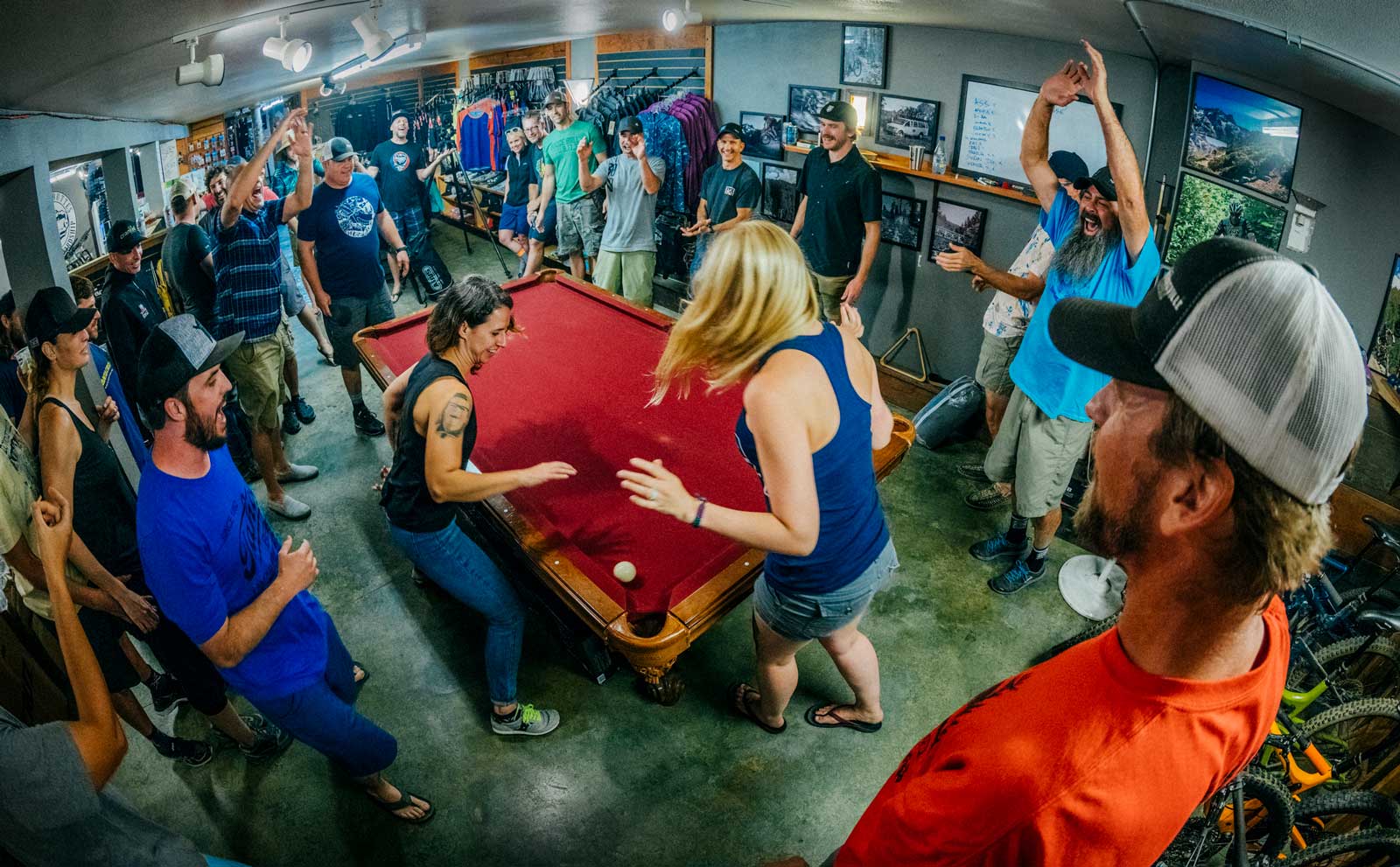 The retail aspect of Yuba Expeditions – sales, service, rentals and shuttles – will continue to operate solely from our Quincy, CA location. Moving forward, 208 Main Street in Downieville will serve as a public-facing base of SBTS operations for our trail crew in Downieville, be a gathering point for future bike and ebike guiding services, and act as a hub to support the Downieville Classic when it returns in 2023. And although we are closing the Downieville Yuba bike shop, we are working on ways to continue shuttle operations to Packer Saddle for the Downieville Downhill and Tower to Town as well as showcasing other trails SBTS builds and maintains in the Lakes Basin/Graeagle and Quincy areas. While we won't offer regular business hours, the patio will be open and you will be able to get local trail information and keep up with where the SBTS trail crew will be working in the Downieville area. We have a lot of new trails to build, and a lot of work to do keeping existing trails open and sustainable, so this home base will remain at the heart of our work.
208 Main Street will continue to be the home of Good Times, Good People, and the World Championships of Crud, but it won't be a bike shop anymore. We say that with both sadness and relief. Our connection to Downieville – the place where this all started and the role model community of our Connected Communities Project where the town economy has thrived for decades thanks to recreation – is stronger than ever. This location is central to that connection, and will continue to serve as our base of operations as we work with land managers, local government, business and local residents to protect, maintain and enhance our shared environmental and recreational resources.