Some things are just meant to go together. Peanut butter and jelly. Salami and cheese. Yuba river swimming holes and hot summer days. Adult beverages and the St Charles. Mountain bikes and Downieville.

Living and working in Downieville helped us understand firsthand the knife edge that so many mountain communities are trying to survive upon these days. Downieville is both a case study for how recreational tourism can help a town survive, and make that town not just survive, but hopefully thrive. We want to apply what we have learned here through 12 other economically disadvantaged towns in Plumas, Sierra, Lassen and Butte Counties and build 600+ miles of trail connecting these towns throughout the Lost Sierra. The phrase "A rising tide floats all boats" comes to mind. With Downieville as our polestar, we hope to bring people to these towns via new trails and give them a taste of the same magic that seduced all of us to come to the Lost Sierra.
The announcement that Yuba Expeditions was closing its Downieville location tugged a bit harder at peoples' heart strings than we might have intended. After all, while we're as nostalgic as can be about our 30-year history in Downieville, we're also proud to say that we've succeeded in creating economic growth and opportunity in an otherwise declining township. And we're incredibly excited about doing the same thing elsewhere. Furthermore, this isn't some 'mic-drop' situation– we're not leaving.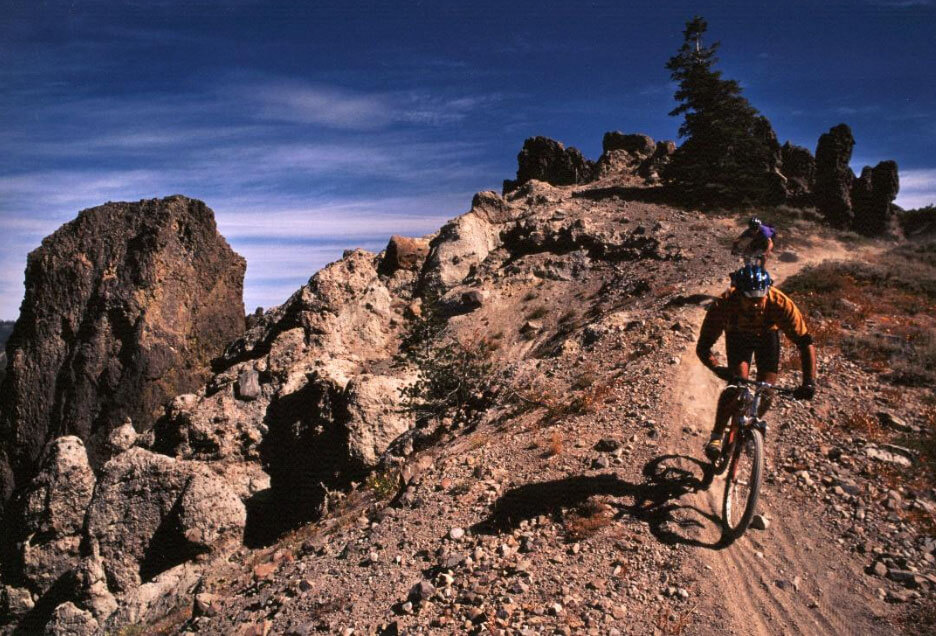 The First Santa Cruz Bicycle, The Tazmon, on Chimney Rock Trail Above Downieville – Circa 1994
Let's start with Santa Cruz Bicycles and Downieville. Santa Cruz bikes have been at the center of mountain biking in town since the Downieville Classic was called the Coyote Classic. They've supported Yuba Expeditions from the start, and even served as the key benefactor in forming the Sierra Buttes Trail Stewardship non-profit organization back in 2003 – and they've been a huge supporter of everything SBTS has undertaken since. We're proud that Downieville trails have been instrumental in the development and refinement of Santa Cruz's world-renowned mountain bikes, and that Downieville is so important to the Santa Cruz crew, that their employees' even own properties in town.
Given that history, Downieville Outfitters will begin carrying and renting Santa Cruz bikes beginning this summer. With over 27 years of operation running shuttles and fixing bikes in town, Greg Long and his crew at Downieville Outfitters will keep the faith and the wheels turning.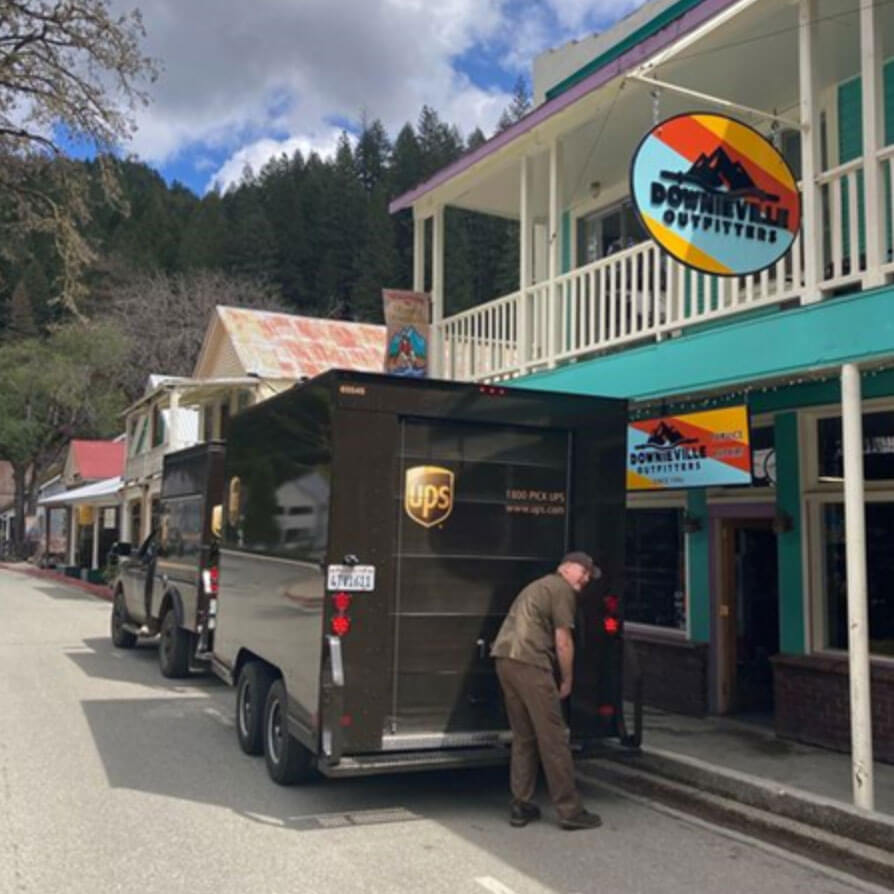 Downieville Outfitters is a pivotal part of the mountain bike community here, and provide plenty of early-season muscle doing volunteer trail work helping get the trails up and running as the snow melts. SBTS trail crew lead and Downieville born and raised, Henry O'Donnell, said it best, "North Yuba to Goodyears Bar was a serious mess this year, as was Second Divide, and I was thankful to have Greg Long and the crew from Downieville Outfitters to help. It's a team effort to get the trails in shape." Downieville Outfitters and SBTS will be working together to keep the trails open, holding volunteer trail workdays ongoing. In fact, Downieville Outfitters is having a Downieville trail workday on Saturday, May 14 (meet at the Outfitters shop on Saturday at 9am), the same day as SBTS's Mountain Epic trail work day in Quincy, tackling two trail zones simultaneously. In addition, a portion of Downieville Outfitters shuttle fees will be donated to the SBTS trail program, similar to how it was previously with Yuba Expeditions shuttles. Everyone who shuttles up the mountain with Downieville Outfitters is still contributing to the trails they ride.

North Yuba Trail Before and After April 2022
For us, SBTS will still maintain the Downieville Crew's base of operations at 208 Main Street, in the former building that housed Yuba Expeditions. Yuba Expeditions will be continuing to offer shuttles in Downieville with the new Day of Descent private session tours, showcasing multiple a-la-carte options – for multiple bike riding skill levels – of spectacular peak bagging and world class singletrack descending throughout the Lost Sierra. This pivot to full day, tour-based experiences allows us to profile more of these mountain communities and get those recreational dollars spent in other towns as well. 
And let's not forget the 25th Anniversary of the Downieville Classic returning in 2023. We already have a lot of ideas on how to make the Silver Anniversary the greatest Classic of all time.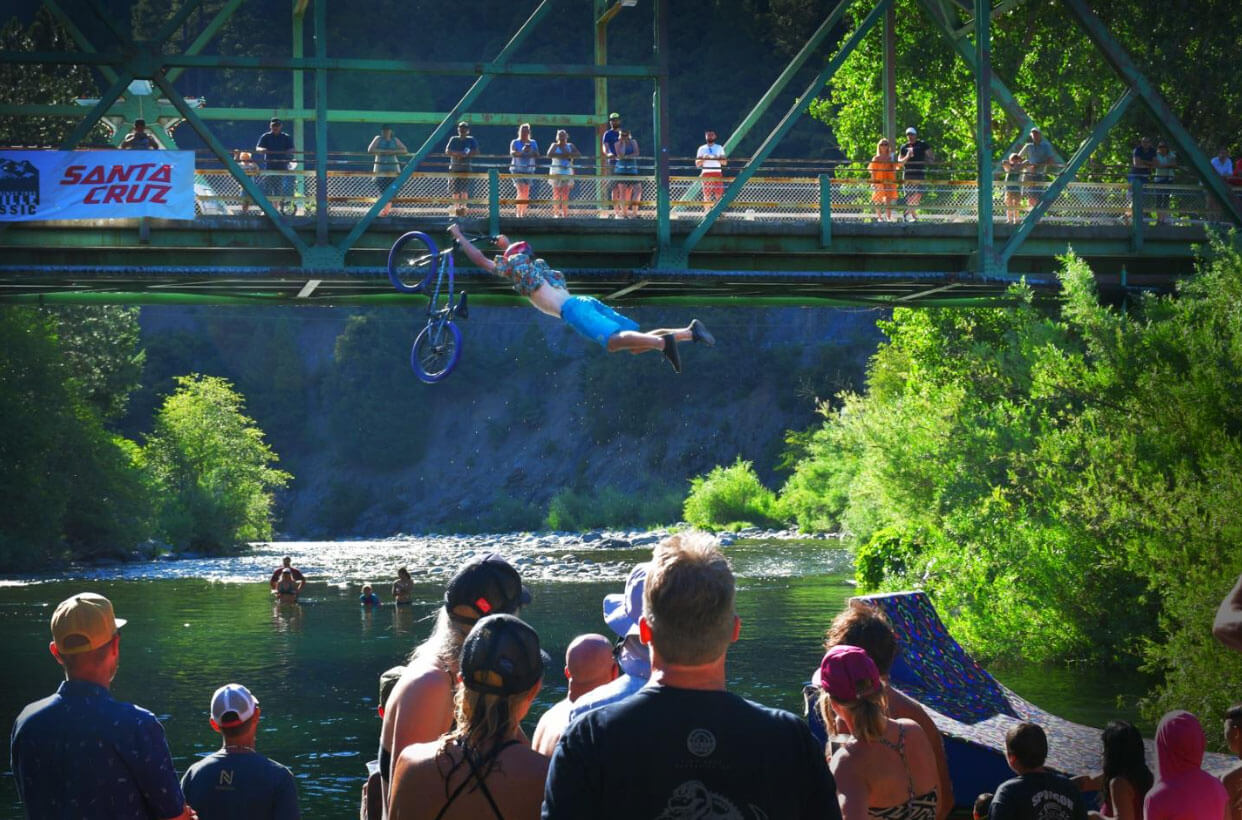 For Santa Cruz bikes, Downieville Outfitters, Yuba Expeditions and the Sierra Buttes Trail Stewardship, Downieville is our town. We are all profoundly grateful for having our roots in this town which we all love so much. It's where we all started. Where we grew up. For many of us, Downieville is home, and it is the bedrock foundation for the SBTS's next evolution: making Connected Communities a reality. 
That magic is hard to describe. It's like the cold clean shock of the Yuba River on a blazing August day. Or the first bite into a PB&J on an empty stomach after a long day on the trail. Or the way a Santa Cruz just floats down Third Divide. Once you've tasted it, you need more. And that's what we all are working on making more of – that Dirt Magic.
See you in Downieville!