Come to join us and make Dirt Magic throughout in the Lost Sierra! If you love building trail in the mountains, this is job has it!
Dates: 4/8/2019-10/4/2019
Pay: $16-24/hour DOE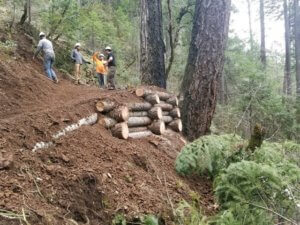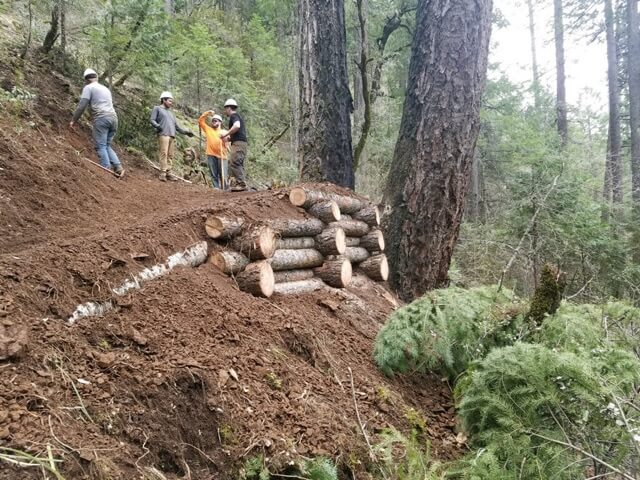 Responsibilities:
Trail Crew
Perform hand tool maintenance on trails including brushing, lopping, tread repair using loppers, chainsaws, McLeods, pulaskis, pick mattocks and shovels.
Construct drainage features using dry stone masonry
Responsible for safety of self and others on crew
Maintain tools and equipment
Event Support
Responsible for trail days, epics & events, including set-up and clean-up, throughout the season
Provide event support for the Downieville Classic, the Lost and Found and Grinduro
Minimum Qualifications: The successful applicant must possess the following minimum qualifications:
A valid driver's license and a safe driving record. (4-wheel drive experience preferred.)
Physical capability and endurance to conduct fieldwork in remote settings under strenuous conditions, including the ability to carry up to 50 lbs. over rough terrain and hike for an extended length of time in extreme heat.
Desired Qualifications: Ideally, the successful applicant will possess the following skills:
Trail Building Experience
Backcountry Experience
Chainsaw Experience
Mountain Bike or Moto Experience
First Aid and CPR
Help us build a healthy community through recreation! Come for the job and stay for the trails to help us succeed in our mission.
Send cover letter and resume to Mandy at mandy@sierratrails.org