In a modern world dominated by technology, when it comes to monitoring and detecting new forest fire starts, there's still a place for humans; in a tower on the top of a prominent peak.
For more than a century, the U.S. Forest Service has constructed and manned thousands of lookout towers on top of mountains across the American West, but in the last few decades those numbers have shrunk into the hundreds as aircraft, remote cameras and other technological innovations have replaced the human eye.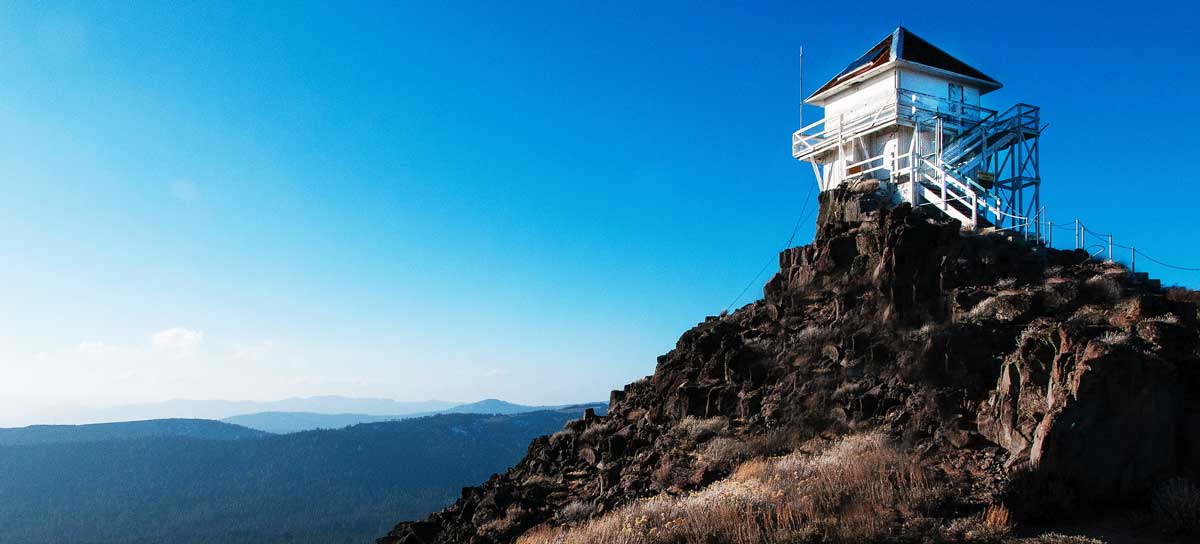 Thompson Peak lookout. Photo: Joel Rathje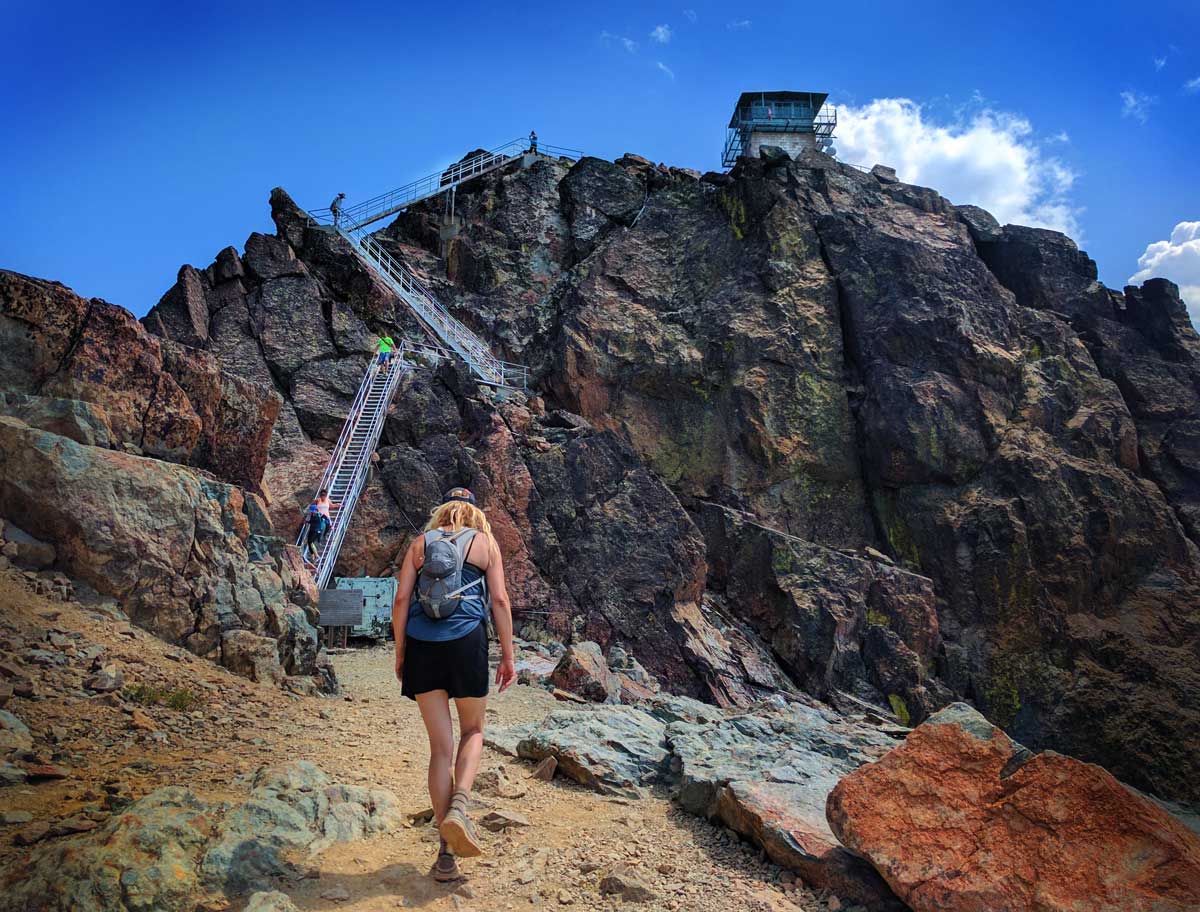 A hiker looks to the acent of the Sierra Buttes lookout. A thrilling 180 steep stairs to the top of the mountain.
Famous writers like Edward Abbey and Jack Kerouac have manned lookouts in the past, as sitting alone in a small box on top of a mountain for days at a time is conducive to writing. And although lookouts spend many days alone sitting, they must be on alert and watching the horizon at all times during daylight hours. The sooner a lookout can spot a new fire start, the faster crews can get it under control. Because human lookouts are relatively inexpensive and reliable compared to modern technology, there are still hundreds of towers actively operating across the West.
In Sierra, Plumas and Lassen County we are fortunate to have a few dozen lookout towers still standing, some of them manned with seasonal lookouts. As a bonus, some towers like Calpine, Sardine Peak and Black Mountain are renovated and rentable from the U.S. Forest Service for overnight stays. And because these towers are perched atop some of the most prominent peaks in Northern California, it makes for quite the backcountry adventure by bicycle, hiking, horseback, moto or 4×4 to experience as many as possible.
Mountain bikers at the Mills Peak fire lookout.
In recent years there has been a renewed interest in preserving these fire lookouts because of their unique architecture and historical significance. The Forest Fire Lookout Association (firelookout.org) is a terrific resource and accepts memberships and donations to help keep these lookouts from disappearing. FFLA also has a quarterly newsletter for members, rich with stories, articles, book reviews and updates about lookout towers across America. There's even a classifieds section with restored towers for sale!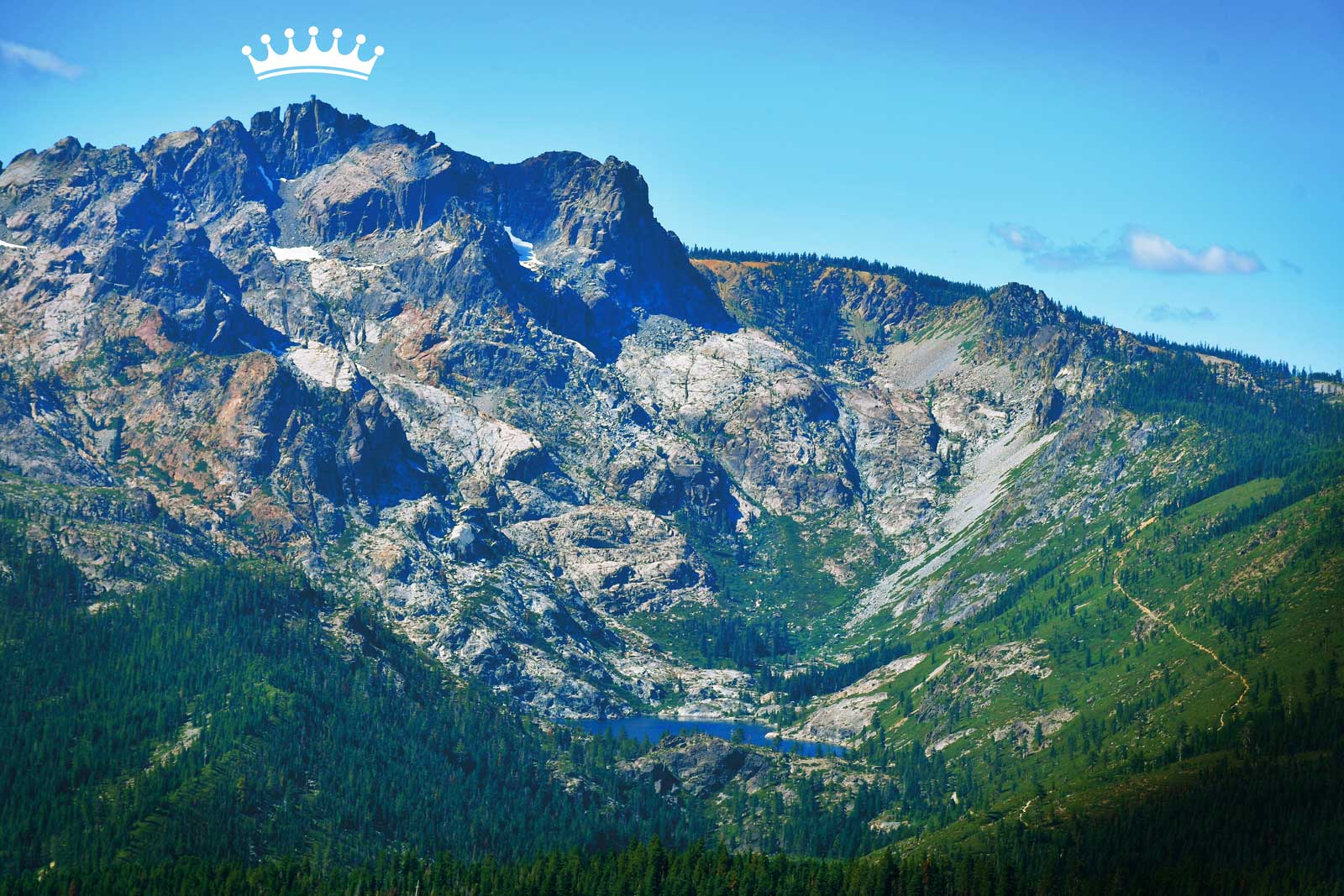 The Queen Lookout – Sierra Buttes
The Sierra Buttes lookout is adventure for the entire family. 6 miles hike out and back, with 1800 feet of elevation gain, then 180 steep stairs on the top of a mountain make for a thrilling climb. Like all the lookouts… the views are worth it. You can see all the way to the Sacramento Valley and Mt. Lassen 100 miles away on a clear day.
In the link below, there is an interactive map of all 21 Fire Lookouts located in the Lost Sierra Region and the Connected Communities Project footprint. Along with histories of each Lookout, there are hyperlinks to book overnight stays at those accepting guests. Link some of these together for a memorable Lost Sierra adventure.