Connected Communities – an SBTS legacy project of joining 15 communities across three rural Northern California counties by trail – is officially up and running. After months of preparation, SBTS is reaching out and getting public input, meeting with locals and visitors to find out what kinds of trails they want to see in the community.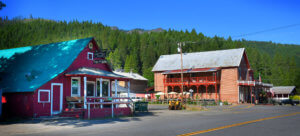 The first stop in a six-month Connected Communities public outreach tour is the quaint little town of Taylorsville, tucked into the corner of Indian Valley in the shadow of mighty Mount Hough. Located at the northernmost point of the Sierra Nevada range, Taylorsville straddles the geologic border between where the Sierra Nevada ends and the Cascade Range begins, making for some spectacular mountain vistas and unique geologic features.
Ranches and old barns line the area surrounding Taylorsville, enhancing its serene, bucolic setting. The road through Taylorsville sees more bicyclists than it does cars, and residents enjoy a peaceful and quaint existence in this fertile sub-alpine meadow that comes alive in the fall with brilliant colors reminiscent of northern New England.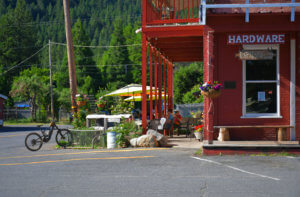 With a population of only 140 residents, Taylorsville has more full-time bovine residents than it does humans, but it didn't used to be this way. Frontiersman Peter Lassen first came across the Indian Valley in 1850 in search of the elusive and mythical "Gold Lake". Building the first non-native structure in 1851, Lassen established an outpost supplying travelers with goods on their own quest to find Gold Lake and the alleged auriferous riches it held. Although trading posts like Lassen's operated all summer, most white settlers left the valley in winter. One settler named Jobe Taylor claimed the now named Taylorsville, building the first permanent residence in the valley at Taylor's Ranch, becoming a hotel and eventually a full-time community.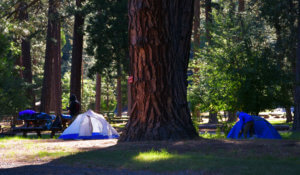 While Lassen sold his land holdings and moved on, Taylor remained and expanded, constructing a barn, a store, a saw mill, a grist mill, a blacksmith shop and a butcher shop. Because Taylor gave some of his land to anyone willing to start a business in the area, by the early 1880s Taylorsville was the third largest community in Plumas County. Unlike most other frontier communities, the people of Taylorsville, guided by Taylor himself, sought to understand and co-exist with the native population, which was the case for decades after Taylorsville was established.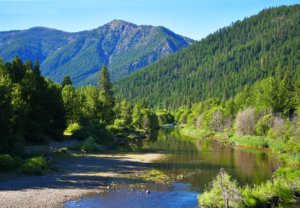 Before white settlers, thousands of Northern Maidu Indian tribe called the now-named Indian Valley home. Thanks to ideal hunting grounds, an abundance of oak trees supplying acorns, ample water and a temperate climate at 3,500 feet above sea level, the Northern Maidu lived well. But by the early 1900s, the Northern Maidu population dwindled from the thousands to only a couple hundred. Much like the rest of the American West, the lure of minerals, timber and agriculture by Europeans had overrun the native population.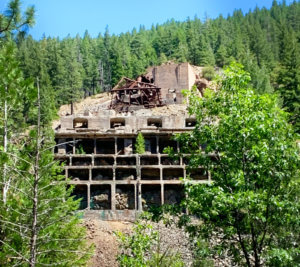 In addition to agriculture, mining was an early economic staple of Taylorsville, with two gold mines located nearby. By the early 1900s, mining ran dry and the town dwindled, with most businesses shutting down. In 1926 a fire destroyed most remaining businesses and 35 residences. Taylorsville was rebuilt in 1927, but with only one saloon, a hotel, grocery store, meat market and gas station, which is about what still exists in Taylorsville today.
Young's Market Cash Register
Aside from Jobe Taylor, in the 1860s another name rose to prominence in Taylorsville that still has presence today. The Young family has been a cornerstone of the Taylorsville community, with five members of the family serving as Postmaster between 1876 and 1924. Young's Market, originally opened by William George Young in 1862, is one of the few businesses currently operating in Taylorsville, although the market is now owned by Kelly Tan and family.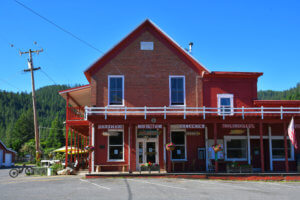 Young's Market is rich with history, and is home to the oldest operating cash register in the nation; 105 years young. National Register Company made the two-foot wide by two-foot deep by three-foot tall register specifically for Young's Market back in 1915. It's made from wood and decorative brass, featuring a mechanical hand crank, pushbuttons, bells and two cash drawers. The register is an icon of Taylorsville, and draws customers from all over the region to experience a piece of history still working hard every day.
Check out this ABC 10 news feature done two years ago about Young's Market and their legendary cash register:
https://www.abc10.com/article/news/investigations/the-103-year-old-cash-register/103-526769331