More than a gravel event, the "Original Gravel Enduro" is a celebration of the outdoors – come for the ride and stay for the party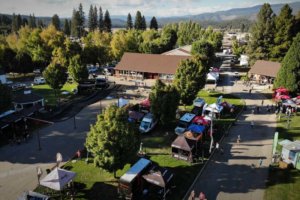 Good rides and good times with good people; it's a recipe that the Sierra Buttes Trail Stewardship (SBTS) has concocted with off-road bicycle events like the Lost and Found gravel grinder and the legendary Downieville Classic mountain bike race. And it's a recipe that continues to produce smiles with the Mountains to Meadows (M2M) event held in Quincy, California on September 24-27, 2020, with registration opening soon.
Although M2M is a new name, the event itself is the continuation of the "Original Gravel Enduro" produced by SBTS in Quincy back in 2015 as the very first Grinduro event, awarded "Event of the Year" in 2015 by the Design and Innovation Awards committee.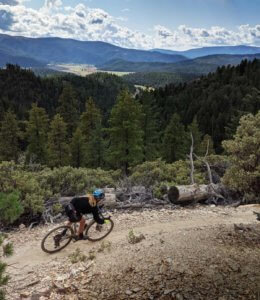 The four timed stage structure with a lunch stop in the middle of the ride and ample aid stations along the way was an instant hit with riders, maximizing the party to race ratio for all participants. Although this very productive five-year partnership between SBTS and Giro in producing Grinduro came to an end in 2019, the event goes on with a new name, expanded support from Santa Cruz Bicycles and a number of enhancements for even more good rides and good times with good people.
Last year's Grinduro course on Mount Hough above Quincy was all new and very popular with riders, and that enhanced course will continue in 2020 with M2M. The main event on Saturday, Sept. 26 features a 52-mile course with four timed stages named Hough-N-Puff (a short but steep climb), Flying Squirrel (a face-melting fire road downhill), Rouler's Revenge (ups and downs for the power rider) and Smokechaser (four miles of sweet singletrack descending). There's also a 34-mile non-competitive ride featuring the first three stages, perfect for those just wanting to get out and ride without the competition.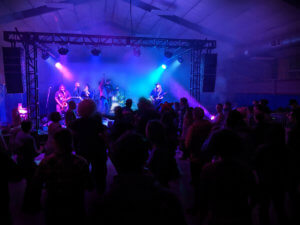 M2M is much more than just a bicycle event, it's a celebration of outdoor culture and lifestyles, a cornerstone of the local Quincy and Lost Sierra culture. Held at the Plumas Sierra County Fairgrounds, M2M will feature nightly live music all weekend long, food trucks, fire pits, adult beverages, an Outdoor Expo and the Lost Sierra Handmade Bicycle Show. There will even be some great bike racing action on Friday evening, featuring a mashup event where cyclocross meets short track around the American Valley Speedway race track.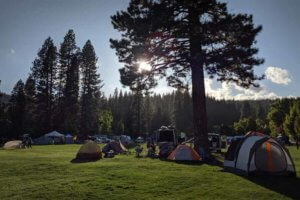 Onsite camping will be available starting Monday, September 21, and participants are encouraged to make a week of it in Quincy. With world-class mountain bike trails, nearby alpine lakes and swimming holes, hiking trails and great local restaurants and breweries, the Lost Sierra is a great place for a week-long outdoor getaway for the entire family, culminating with M2M on September 24-27.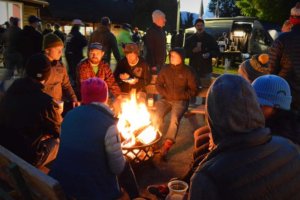 For more information on M2M and to register, visit quincymountainstomeadows.com. For more information on SBTS and its world-class events, follow @sierratrails on Facebook and Instagram.