The Sierra Pacific Foundation has awarded Sierra Buttes Trail Stewardship a grant of $7,000 to support this year's Youth Crew program.
The funds are designated for general, non-wage-related support of the program, and will specifically help cover the cost of our van rental for the duration of the season.
Sierra Pacific Foundation is the foundation of Sierra Pacific Industries, a third-generation, family-owned forest products company based in Anderson, California. The foundation focuses its charitable giving programs on local youth and community programs in California, Oregon, Washington and Wisconsin. Since its inception in 1979, it's given $30 million to nonprofit organizations, public education institutions and government entities and $9 million in education scholarships.
SBTS' Youth Crew program stood out because it gives teens an outdoor work experience that may open their eyes to a career in outdoor-related industries, such as land stewardship or land management. Through SPI's additional support of some of the educational components of our program, Rita Bunzel, SPI's workforce development coordinator, visited the youth crew camp earlier this season to talk about different career paths in the industry.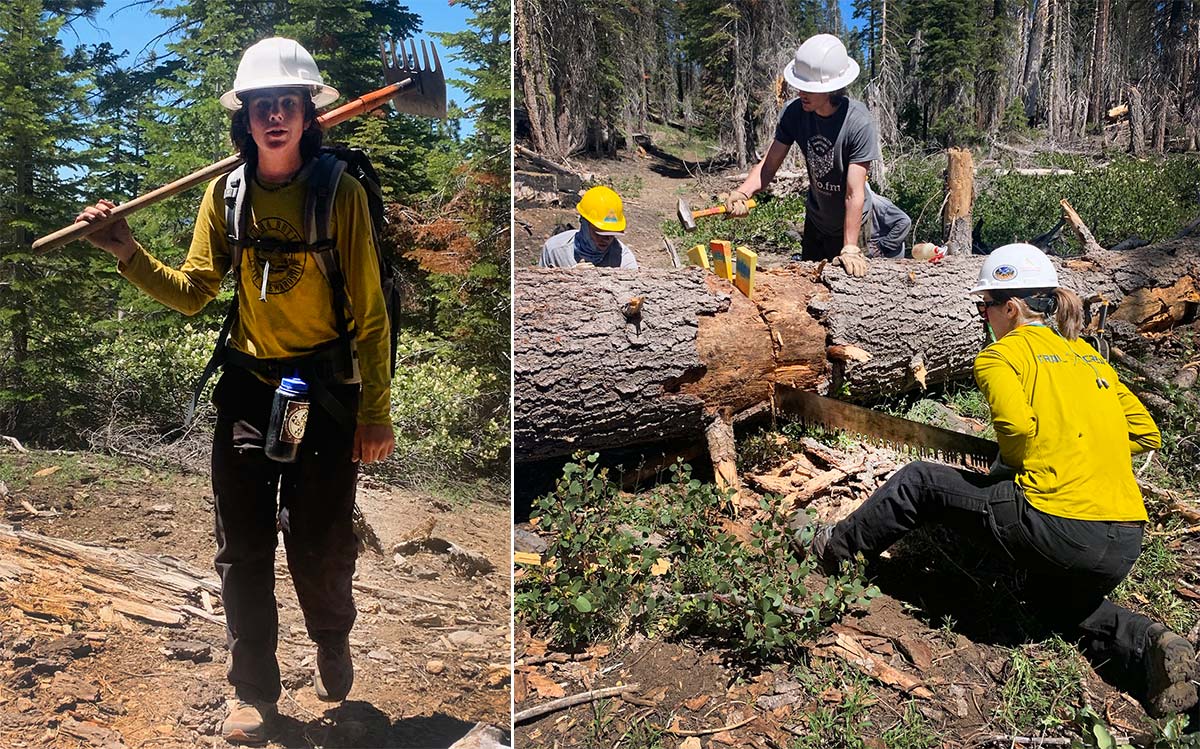 The Youth Crew program provides local Lost Sierra teens between 14 and 17 with valuable (paid) work experience in the outdoors, promoting sustainable outdoor recreation practices, community pride and the development of lifelong backcountry and trailbuilding skills. There are two four-week hitches, during which time the crew works on various projects on the Plumas, Lassen and Tahoe National Forests, fostering a connection to public lands and learning to live in an intentional community. The program is currently midway through the second hitch of the season.