Commanding views of Stampede Reservoir and the Sierra Crest from Verdi Ridge – photo @ken_etzel
Verdi Ridge is a key component of linking Truckee with the Connected Communities project.
Sierra Buttes Trail Stewardship (SBTS) is pleased to announce a $747,445 grant from the Sierra Nevada Conservancy's Vibrant Recreation and Tourism Direct Grant Program for construction of 15 miles of new, off-highway vehicle (OHV) legal singletrack open to motorcycles, mountain bikes, e-bikes, equestrians and hikers on the west face of Verdi Ridge, above Boca and Stampede Reservoirs near the town of Truckee, California.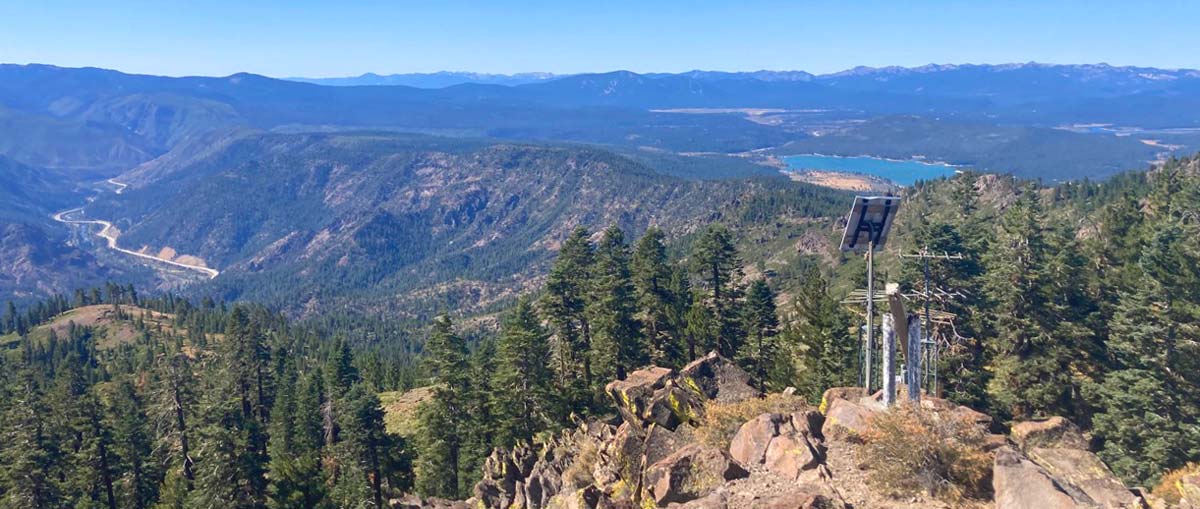 View of the project area from Verdi Ridge.
As part of the larger 71-mile East Zone Connectivity and Restoration Project (EZ Connect) spearheaded by the Tahoe National Forest – Truckee Ranger District, the 15-mile Verdi Ridge segment of the EZ Connect project will be a crucial connector trail between the 20 miles of approved trail from Boca Reservoir (construction to begin Summer 2023) in the south part of the project area and Summit 2 along Henness Pass Road on the north part, eventually linking into the Connected Communities project and identified routes to Sierraville and Loyalton, as proposed in the recently funded Sierra Valley Recreation Project. 
The terrain on Verdi Ridge is uniquely varied, including craggy volcanic slopes dropping steep into the Truckee River Canyon to the east. On the west-facing slope, Verdi Ridge features house-size granite boulders and decomposed granite sand reminiscent of trails in the Lake Tahoe region. Running in a north to south direction between 6,600 and 7,800 feet elevation, the 15-miles of Verdi Ridge will offer outstanding OHV-legal backcountry singletrack with commanding views of Boca, Prosser and Stampede Reservoirs, Mount Rose Wilderness and the Sierra Crest.
"Increased motorized recreation in the region has resulted in unauthorized trail creation and deterioration of watershed health," said Trinity Sterling, program manager for Connected Communities. "With the help of Sierra Nevada Conservancy, SBTS is partnering with Tahoe National Forest to establish and maintain sustainably constructed singletrack trails open to all users including pedestrians, equestrians, bicycles, motorcycles and e-bikes. The Verdi Ridge project is a critical component of the larger Connected Communities project, and we look forward to engaging the greater Truckee community in creating more Dirt Magic."
The most recent award was announced at the SNC quarterly Governing Board meeting on June 1 in Chester, California. The Verdi Ridge grant was part of approximately $22.5 million in new grants for 24 different projects to help with wildfire recovery and forest resilience, conserving strategic lands and expanding recreation opportunities in California's Sierra-Cascade region.
Connected Communities is a legacy project led in partnership by federal land managers, state, county and local agencies, elected officials, SBTS and community partners to connect 15 mountain towns across five counties in California for economic prosperity through outdoor recreation – an $887 billion industry.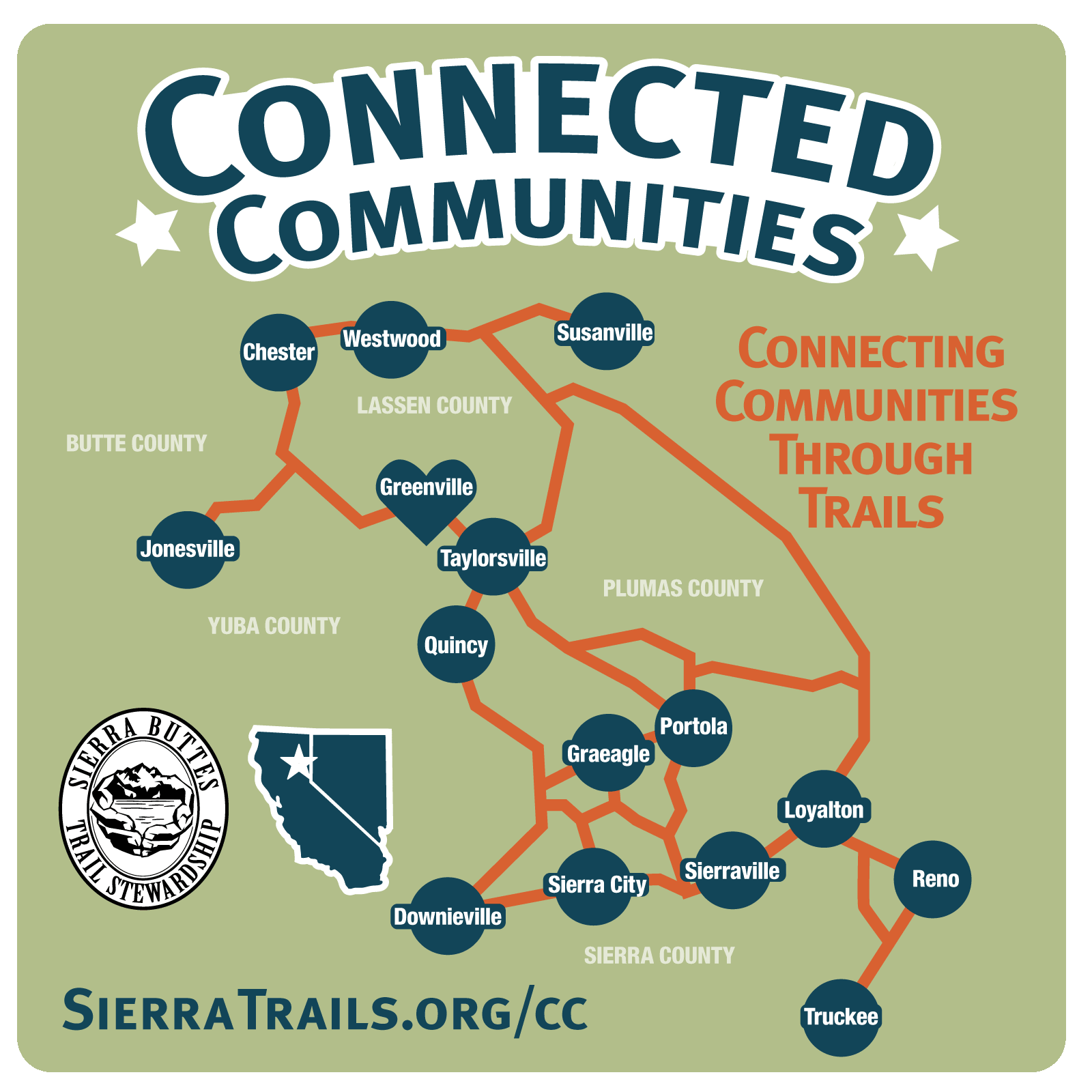 The Verdi Ridge project will take three years to complete, with work anticipated to start in 2024. In addition to constructing 15 miles of new OHV-legal trail, the project will also incorporate signage as well as implementing an Adopt-a-Trail program along with numerous volunteer workdays to engage the public, partnering with local trail user groups including Truckee Dirt Riders and the Truckee Dirt Union. The Verdi Ridge project will enhance and improve the trail experience for all users, while reducing watershed impacts from unmanaged, user-created trails.