The Sierra Buttes Trail Stewardship made significant headway on several key projects in 2022, including moving forward on the master planning and environmental review process for the Lost Sierra Route (LSR).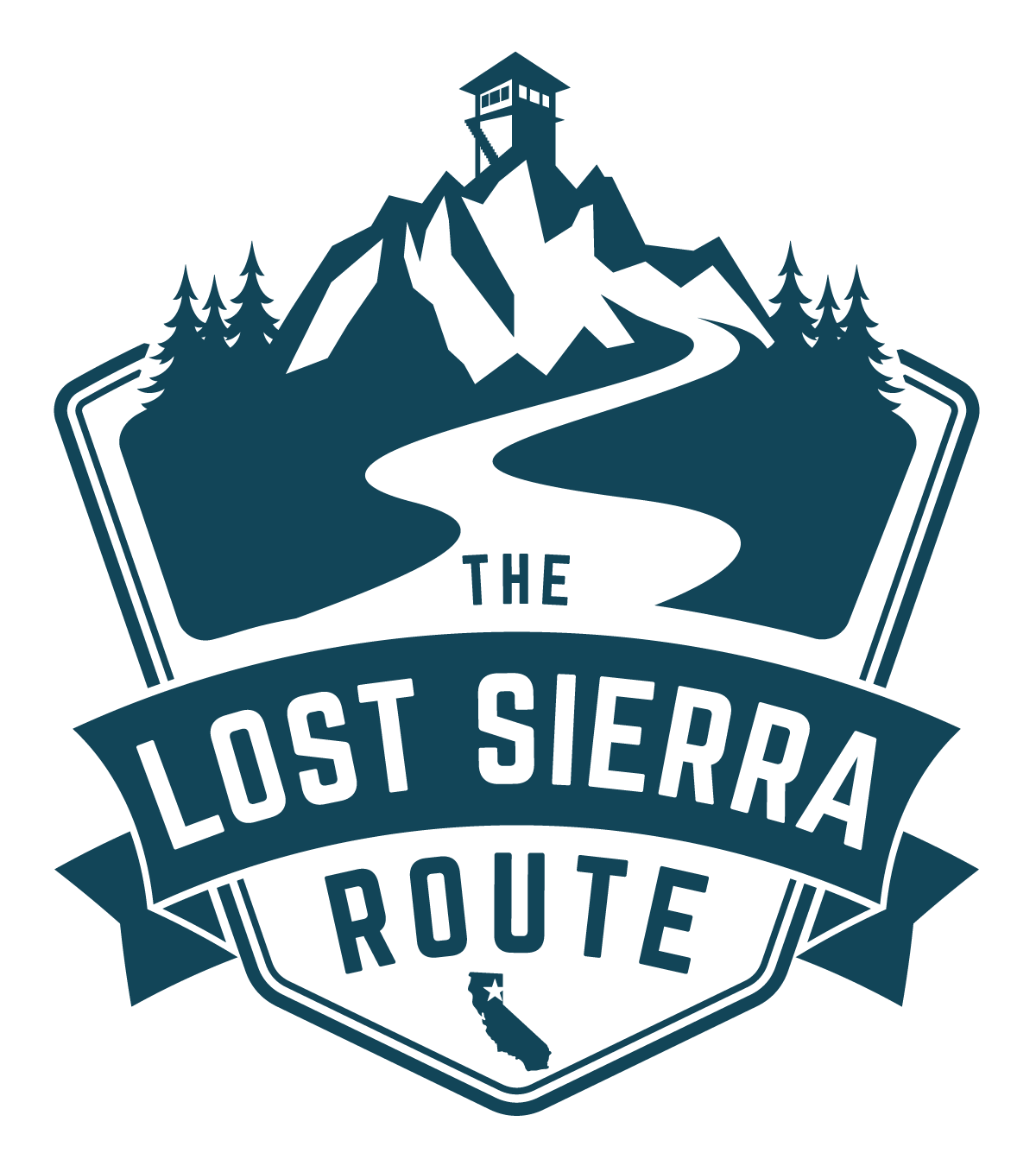 In total, SBTS applied for 17 large grants this year to partially support its operations, resulting in just over $3.3 million in funding for the organization's current projects and planned next phases of Connected Communities and the LSR. Spring came early this year, allowing our crews to get a headstart on trail maintenance projects, with shovels hitting the dirt as early as January.
226
Miles of trails maintained
25
Miles of new trail construction
Throughout 2022, crews maintained 226 miles of trails, built 25 miles of new construction and groundtruthed another 176 miles, 116 miles of which make up part of the Lost Sierra Route.
Our volunteers were a key part of that progress, with 592 volunteers racking up 4,290 hours out on the trails, resulting in a match value of $128,485. The number of volunteers in 2022 rebounded to levels not seen since 2019, a promising sign that we hope continues into 2023. In total, SBTS held 24 volunteer days this year and hosted two Trail Epics that, combined, attracted 304 volunteers.
SBTS's Pro Crew grew to three crews and 15 Pro Crew staff members in 2022, serving our different project locations: Quincy, Portola, and Downvieville. SBTS also welcomed a Groundtruthing Team this year made up of two new staff positions that will assist the environmental review of all SBTS-lead projects. In all, SBTS had 47 dedicated staff working on trail projects this season, including Youth Crew members. Total payroll organization-wide was $1.45 million in 2022 with 67 total employees throughout the year.
47
Staff working on trail projects in 2022
2022 Youth Crew Season Recap
SBTS' Youth Crew season started June 13 and ended July 28, and followed an 8-day-on/6-day-off schedule. This model allowed the Youth Crews to travel farther away or work deeper into backcountry projects than in previous years. This year, SBTS staffed three Youth Crews, totalling 30 employees. Each crew in 2022 was made up of two Youth Crew Leaders and eight Youth Trail Crew staff between the ages of 14 and 18.
Along with gaining valuable trailbuilding experience, the Youth Crew teens developed leadership and backcountry technical skills, including wilderness Leave No Trace protocol, group facilitation of recreational activities, and interpersonal life skills through their participation in the program.
In 2022, the youth crews worked on six key projects across three counties: Badenaugh in Sierra County, Beckwourth Peak, Jamison Creek, Mills Peak Trail and Mount Hough in Plumas County and Thousand Lakes Wilderness in Lassen County. Throughout the season, the crews cleared 5.3 miles of trails, removed 180 downed trees, constructed five retaining walls, built 2.5 miles of new trail and did a whole lot of other maintenance work, including re-benching, root-ball removal, log removal and drain and culvert clearing.
Media Coverage
Connected Communities gained widespread media attention this year, with high-profile mentions in national newspapers and magazines and local television news programs. Highlights include a homepage feature in the LA Times entitled: 'We have to remake ourselves': Can a new trail help revive this crest of the Sierra?, a feature in the San Francisco Chronicle, a write-up in notable travel magazine AFAR, mentions in the NY Times, SF Gate, Tahoe Weekly, Tahoe Daily Tribune, Tahoe Quarterly and Sierra Sun, as well as stories on KTVU, and KCRA TV. That exposure has helped the project gain further attention from state legislators, and we are hopeful this may lead to additional funding for the next stage of the Lost Sierra Route.
Connected Communities as the Cover Story of the Sunday Los Angeles Times
Groundtruthing commenced on the Lost Sierra Route this year to help ensure the proposed route is in the optimal location. Groundtruthing involves walking, surveying and mapping the trail corridor to layout the future route and prepare for environmental review. In groundtruthing, considerations must be made for topography, plants, animals, watersheds and historical and cultural artifacts. This year, our crews, along with the help of volunteers, groundtruthed and flagged 116 miles of trail for the proposed route, including 13 miles on Claremont, which is the first segment to enter into Environmental Review. Another 29 miles was flagged for the Jonesville connection, 3 miles of which are in Butte County and 26 Miles of which are in Plumas County. An additional 73.8 miles of trail were groundtruthed in Plumas County for the Indian Valley connections.
Staff spent a significant part of the fourth quarter of the year meeting with land managers on the Trails Master Plan for the entire 600-mile route. That process is ongoing, and we will be presenting the finalized version of the master plan to land managers in 2023.
Phase 2: Environmental Review Update
Our environmental review work was supported by nearly $500,000 in grants in 2022, and late in the year, we won another Sierra Nevada Conservancy Grant that will earmark $793,619 for the 63-mile Sierra Valley Loop, work that will begin in 2023. This year, work kicked off in April for the Claremont Project, which will result in multiple trails outside of the Lost Sierra Route. In total, the groundtruthing team flagged 66 miles of trail to be included in Claremont, and funding for this project was secured through the G19 OHV grant cycle to the tune of $108,047 with an additional $39,084 match from SBTS. 
The Bucks Lake trail system environmental review was also initiated this year, with 4.8 miles of trail groundtruthed, flagged and surveyed conducted by a third-party environmental consultant. That was funded by a $253,000 grant from Pacific Forest and Watershed Lands Stewardship Council grant in 2021 that includes funding for planning and construction. 
The East Zone Connectivity Project, near Truckee, has completed NEPA and is currently in the process of CEQA filing. The Truckee Ranger District, Tahoe Area Mountain Bike Association, Truckee Trails Foundation, Truckee Dirt Riders, Truckee Dirt Union, Nevada County, and Sierra Nevada Conservancy are all collaborating on the project, which is expected to begin next spring. 
Working together with Reno Area Dirt Riders, SBTS is taking a lead roll in the Peavine Maze Connectivity Project, which will provide linkage to Reno, Nevada, and is a key component of the Connected Communities Project. This project is funded by a $138,306 grant from Nevada OHV and will support environmental review for approximately 21 miles of proposed trail.
SBTS has also submitted several grant requests for Lost Sierra Route projects for Phase 2 projects: the Friesen Foundation grant request for the Indian Valley Loop (~70-miles) in the amount of $50,000.

Construction began early in the year, with shovels in the dirt on Mount Hough Phase 2 on January 17—crews and volunteers built an impressive 19 miles of new trails on this project in 2022. Also, this year, the Quincy Trail Crew completed 11.18 miles of new trail construction, including the Chandler Loop (4.67 miles), Huffelberry (1 mile), #3 1.76 miles, a lower extension of Tollgate (1.55 miles) and an upper extension of tollgate (1.09 miles). Tollgate trail now connects to Hough on both ends, providing an alternative descent. The crew also built 1.78 miles of #5 that connects Hough to King Solomon Road.
OHV G21 grant continued to support this year's construction of Mount Hough Phase 2—we have $306,077 left on that grant, which will continue to fund us until 2025. Additional funding for this project was secured this year through the $490,000 Recreation Trail Project grant award.
Crews also made headway on Beckwourth Peak trail this year, building 5 miles in total.  Currently, the trail is completed up to Carmon Saddle Road and is open for use when not under snow. A Cultural Monitor was onsite with the trail crews surveying Beckwourth Peak's corridor for 5 weeks during the third quarter and was able to review the entirety of the trail system.
Funding to complete this project was secured through Prop 68 funds administered by Sierra Nevada Conservancy in the amount of $260,907. Before this funding was secured, private donations as well as grants from Plumas County, City of Portola, REI, and Negley Flinn Foundation were used to get the project started.
SBTS submitted one grant request for Lost Sierra Route projects in Phase 3 this year: A Sierra Nevada Conservancy grant request for the Verdi Ridge segments of the East Zone project (15-miles) in the amount of $747,44.56. Awards should be announced next year.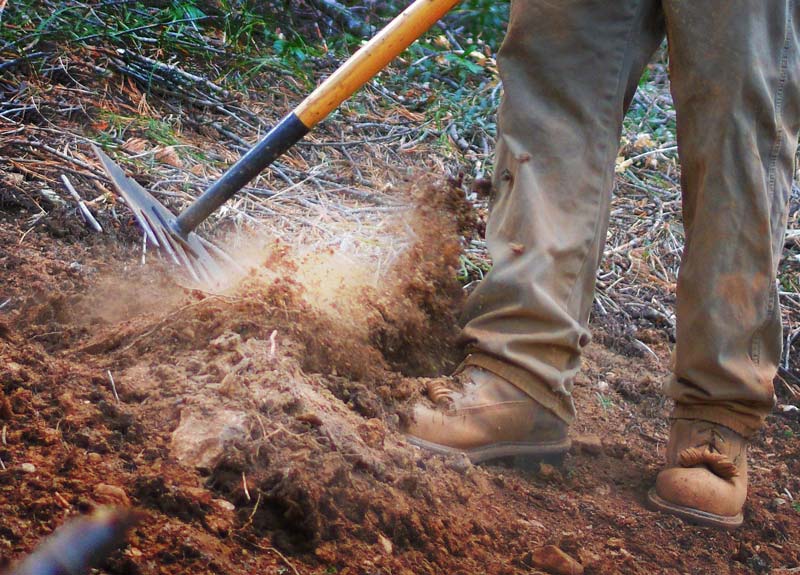 As always, maintenance was a big focus this year, particularly in the first two quarters of the year, when the Quincy and Portola crews worked on some 80 miles on Mt. Hough after most of the trail system burned in 2021. That included clearing more than 60 downed trees, repairing tread and reducing hazards. Early in the year, crews also cleared all primary trail systems, equalling about 100 miles, in Downieville and the Lakes Basin in order to open those trails in the spring. Later in the year, additional trail maintenance was performed on Cal-Ida trail, Mills Peak trail, Plumas National Forest Off Highway Vehicle routes, and on Badenaugh trail, which was completely rehabbed.
In total, we were working with $1.3 million in grants to carry out maintenance and restoration on the Badenaugh Canyon Trail, the Lakes Basin, Mount Hough, Downieville, Lake Davis, Thousand Lakes, Buzzard Roost, Antelope Lake, Middle Fork trails, and the PCT.