It all started back in 2003 with the purchase of a chainsaw and a desire to keep trails in Downieville open and passable for the public. Seventeen years later, in 2020 SBTS celebrated its 100th mile of new singletrack constructed with the completion of the 19-mile Cal-Ida Trail near Downieville.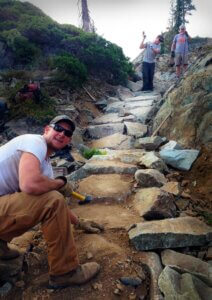 Reflecting on 100 miles of trail gives some perspective on the evolution of SBTS from a small crew of three motivated men to a staff that has reached as high as 45 full-time and part-time employees with an economic impact of 2.2 million dollars in 2019. And with more than 100,000 volunteer hours logged since SBTS was founded, those 100 miles of new trail would not have been possible without all of you good people, our supporters, and our valued partners at the U.S. Forest Service.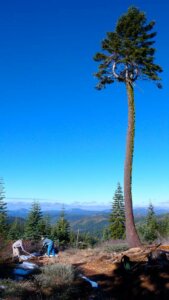 It's only fitting that every Downieville Downhill experience starts by getting off the Yuba Expeditions shuttle and riding Sunrise Trail, the very first new trail constructed by SBTS in 2006 thanks to a valuable partnership with the Sierra County Land Trust. 
Another significant milestone for SBTS was the completion of the North Yuba Trail Extension from Downieville to Goodyear's Bar in 2011; seven miles of hand-benched trail that took 13 years to complete from initial planning to final ribbon cutting. The end result is a gently graded singletrack benched into the side of an impossibly steep mountain, connecting two historic Gold Rush towns.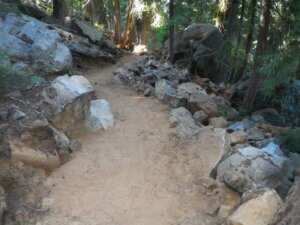 SBTS is known for building and maintaining some of the best trails you'll ever experience on two wheels, and the organization's first foray into a purpose-built, two-way traffic trail from the top of a fire lookout was Mills Peak Trail in Graeagle, with the 7.5-mile phase one completed in 2011, and the final 1.5 miles finished in 2018. The nine-mile non-motorized Mills Peak Trail covers more than 3,000 vertical feet from the top of Mills Peak to the beautiful Mohawk Valley, a trail designed and constructed to be both climbed and descended.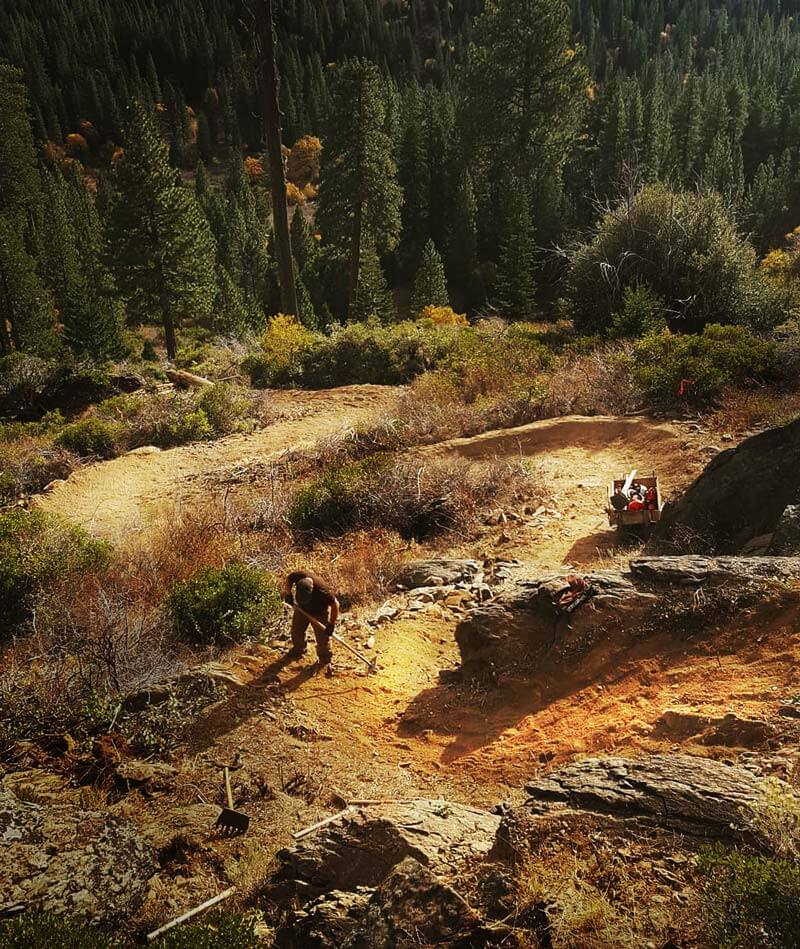 Another purpose-built trail, Mount Hough Trail near Quincy, was completed in 2015. Designed for both motorized and non-motorized use, Mount Hough boasts some pretty big numbers, descending 3,800 vertical feet in 12 miles. In its short existence, Mount Hough has become very popular thanks to its design that's fun for all users from beginner to advanced. Grinduro, the original gravel enduro-style event that SBTS helped pioneer, was born and evolved on Mount Hough, proving that both gravel bikes, mountain bikes and motos can have fun on the same trail.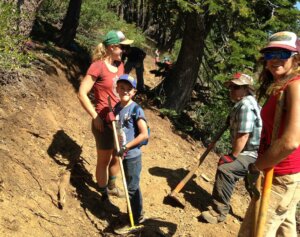 2016 was perhaps one of the most significant years for SBTS with the completion of the Gold Valley Rim Trail. This decade-long project was a partnership between the Tahoe National Forest, Nevada County Woods Riders and the Pacific Crest Trail Association to re-route approximately three miles of the Pacific Crest Trail (PCT) off the crest so hikers could access water at Pack Saddle campground, expanding bicycle and motorcycle singletrack access from Packer Saddle north on the pre-existing PCT trail to Deer Lake, then constructing another three miles of new singletrack off the crest and down to the junction with Gold Valley OHV road, better known as "Baby Heads" to those who've ridden the Downieville Classic.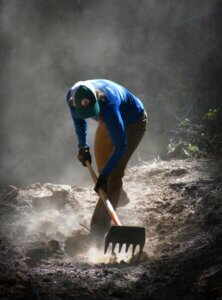 Despite not being able to amass our army of motivated volunteers in 2020, SBTS was still able to complete new trails, including a one-mile connector between Haskell Peak and Chapman Creek trails near Bassetts on Highway 49. This one-mile connector now delivers hikers, equestrians and mountain bikers a 4.5-mile trail from the Chapman Creek campground up to the top of Haskell Peak at 8,107 feet elevation, the second tallest peak in the area with commanding views of the Sierra Buttes and the Mohawk Valley.
Cal-Ida Trail was also completed in 2020, a 19-mile singletrack connecting Halls Ranch through Eureka Diggins, all the way past Saddleback Mountain near the junction with Chimney Rock Trail. This five-year collaboration between the Tahoe National Forest and SBTS brings expanded motorized access to an underused area which is especially good in the shoulder seasons when higher elevation terrain near the Sierra Buttes is still snowed in.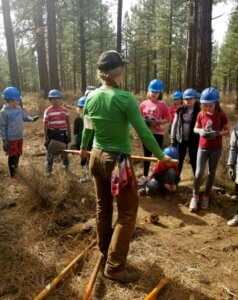 It took SBTS 17 years to build 100 miles of new trail, but as the organization evolves and strengthens its partnerships with stakeholders and the greater community, the next 100 miles promises to come much sooner. Nearly 70 miles of new trail are already "shovel ready" going into 2021, including 37 miles on Mount Hough, 20 miles on Beckwourth Peak and 12 miles of new realignments and extensions on trails in Downieville. 
SBTS looks forward to more trail achievements in the coming years, and we especially look forward to reinstating volunteer gatherings, because bringing staff and volunteers together is when the best Dirt Magic happens.
Since Established in 2003
121 Trail Projects Completed
102 miles of NEW Trail Built
1,238 miles of Trail Maintained to Specification
100,009 Volunteer Labor Hours Contributed