This story is part of our Connected Communities project, a vision for a recreation-focused lifestyle through community investment, shared stewardship, economic opportunity and important new local jobs in California's Plumas, Sierra, Butte and Lassen Counties. Find out more about the project and read about the towns on our Connected Communities web page.

Situated in the shadows of mighty Donner Pass along the Truckee River at 5,817 feet elevation, the town of Truckee, California (pop. 16,180) is steeped in frontier history. But before emigrants, pioneers and the arrival of the ill-fated Donner Party, Truckee was the summer home of the Washoe, Maidu and Paiute Indian Tribes. 
The Truckee name comes from a Paiute Indian guide who helped thousands of emigrants in the 1840s and 1850s across the barren Great Basin of Nevada. The guide would often shout, "Tro-kay!", meaning "everything is all right". The emigrants assumed Tro-kay was the Paiute guide's name, and after a few years of their new railroad outpost being called Gray's Station and Coburn Station, residents changed the name to Truckee in honor of the Paiute who helped so many emigrants along the perilous journey west.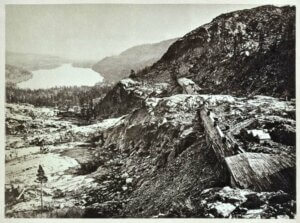 Truckee grew as a rather rough and rowdy railroad town due in part to the construction of the Transcontinental Railroad over Donner Pass, holding a grim duality of being a historic feat of engineering while claiming the lives of nearly 1,200 Chinese laborers. Truckee is notorious for being one of the snowiest towns in America, and as a result, one of the first lift serviced ski hills in the nation was built just to the south of downtown Truckee, known as Hilltop Lodge.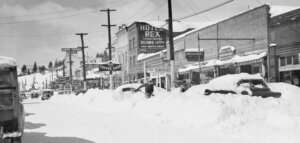 Today, Truckee is still a railroad town as well as a ski town and a burgeoning recreational destination, located close to numerous world-class ski resorts and the emerald blue waters of both Lake Tahoe and Donner Lake. Truckee is also in close proximity to the Lost Sierra, and Connected Communities will eventually offer multiple trail access points from Truckee northward to Lost Sierra communities of Downieville, Sierra City, Sierraville and Loyalton. 
In addition to using existing routes like the Emigrant Trail, new trails will utilize old narrow gauge railroad alignments along the historic Boca-Loyalton railroad grade, connecting Truckee with Loyalton. The East Zone Connectivity and Restoration project spearheaded by Tahoe National Forest – Truckee Ranger District, will create more than 75 miles of new motorized multiple-use singletrack on the west face of Verdi Peak above Boca and Stampede Reservoir, eventually running north to Loyalton.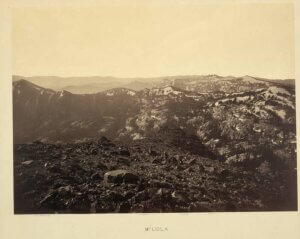 More challenging terrain lies west of Highway 89, but through using a series of pre-existing trails like Mount Lola and Haypress Creek and creating new trails, there will eventually be both motorized and non-motorized routes connecting Truckee to Sierra City and Downieville via singletrack. 
Thanks to partners like the Truckee Donner Land Trust (TDLT) and the Sierra County Land Trust, strategic private tracts of land situated between Truckee and Sierra City are being acquired for conservation and recreational access. TDLT, along with the Tahoe National Forest, have been busy evaluating routes to link Truckee with the Lost Sierra via singletrack. Among the highlights of these TDLT acquisitions between Truckee and Sierra City are Lower Carpenter Valley, Independence Lake, Cold Stream Meadow, Perazzo Meadows, Lacey Meadow, Webber Lake and Lake of the Woods. 
There is much energy and excitement in linking Truckee with the Lost Sierra via new multiple-use routes, and Connected Communities will help bring them both together through magical ribbons of dirt that everyone can use and enjoy.