This story is part of our Connected Communities project, a vision for a recreation-focused lifestyle through community investment, shared stewardship, economic opportunity and important new local jobs in California's Plumas, Sierra, Butte and Lassen Counties. Find out more about the project and read about the towns on our Connected Communities web page.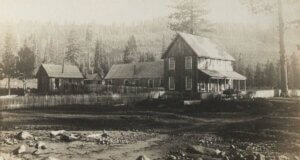 Hidden in the northern Sierra Nevada between Chico and Lake Almanor at 5100 feet elevation beneath Humboldt Summit, the hamlet of Jonesville has a rich and colorful history, although it has no full-time residents. Originally established as a way station on the historic Humboldt Road – a toll road built by General John Bidwell from Chico to the silver mines of Nevada and Idaho – Jonesville was one of 14 way stations along the toll road that met an early demise once the Central Pacific Railroad was completed in 1867.
Of all the 14 way stations along the Humboldt Road, only the historic Jonesville Hotel remains standing today, a beautiful two-story structure recently raised and reset on a concrete foundation after an extensive restoration by the Jonesville Cabin Owners, Inc. Although Jonesville was established as a stopover, its high elevation setting on the edge of a lush meadow along Jones Creek made it an attractive summertime getaway for Chico residents.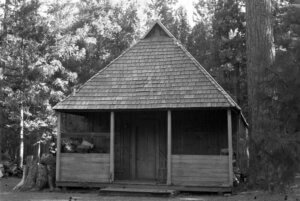 When the mercury rose north of 100 degrees, Chicoans took to their horses and made the short 40-mile trek northwest out of the blazing hot valley, escaping for cooler, crisp mountain air, running water and towering pines. In 1870, the town's namesake, George F. Jones, built a cabin on the hillside behind the hotel. Other families followed suit, and soon Jonesville became a popular getaway of cabins on unclaimed land. In 1884, Jacob Franklin Sims homesteaded 160 acres of Jonesville, and for more than 100 years, a majority of the land in Jonesville was owned by a small number of families that leased plots to cabin owners.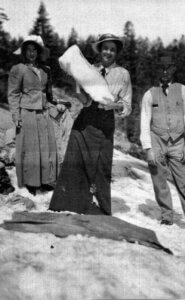 Generations of families spent summers vacationing and living in Jonesville, enjoying the numerous creeks with ample fishing, the expansive lands with excellent hunting and a spring-fed water system constructed in the 1930s that helped sustain the community. When the snow started falling, the town was boarded up for winter and owners headed back to lower elevations; a tradition that continues to this day.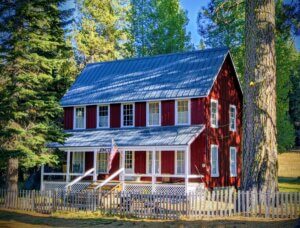 It wasn't until the early 1990s that an organization was established for cabin owners to actually purchase and own their lots, along with maintaining the historic Jonesville Hotel. In 1993, a group of 47 cabin owners who leased land from a small group of landowners created the Jonesville Cabin Owners, Inc. and purchased the land, issuing stock to each individual cabin owner. After several years and hundreds of thousands of dollars, JCO completed a much needed restoration on the Jonesville Hotel, setting it on a new concrete foundation with new plumbing and electrical work. Today the hotel is used by JCO members for events and family reunions. It's an iconic hallmark of Jonesville's heritage, as well as an invaluable piece of California history.
To document Jonesville's own history, in 1998 the Butte Meadows-Jonesville Community Association History Committed published A Small Corner of the West. The book documents not only the history of Jonesville, but also Butte Meadows and Chico Meadows. It is a highly recommended read for anyone interested in learning more details of this region's history.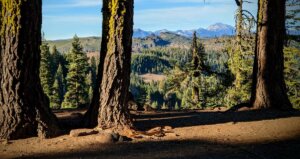 Since the late 1860s, Jonesville has been a recreational escape for generations of families. Its idyllic setting and fascinating history gives Jonesville unique charm that will surely draw more trail users and visitors. As the Connected Communities project progresses, Jonesville will eventually be linked via singletrack with 14 other communities of the northern Sierra Nevada, expanding trail access to a remote and little-known corner of Butte County.